Here are 20+ most unique hotel designs in the world, which have special designs, architecture, atmosphere, views or service. They are indeed unique and remarkable and have really unusual designs which can be enough to make you want to visit them.
Montana Magica Lodge
Located within the Huilo Huilo nature reserve, this hotel erupts daily with clean water that goes over the windows of the hotel. Guests can eat delicious food in the restaurant and enjoy breathtaking views of the forest from comfortable and romantic rooms.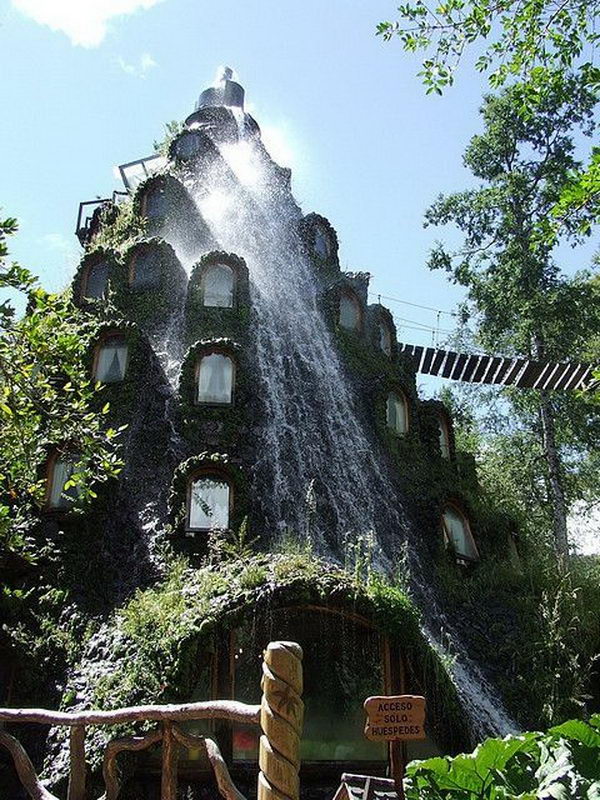 Mirrorcube Tree House Hotel in Sweden
Seen blending in by its reflection of the trees around, the mirrorcube provides a room of glass nearly invisible to the human eye.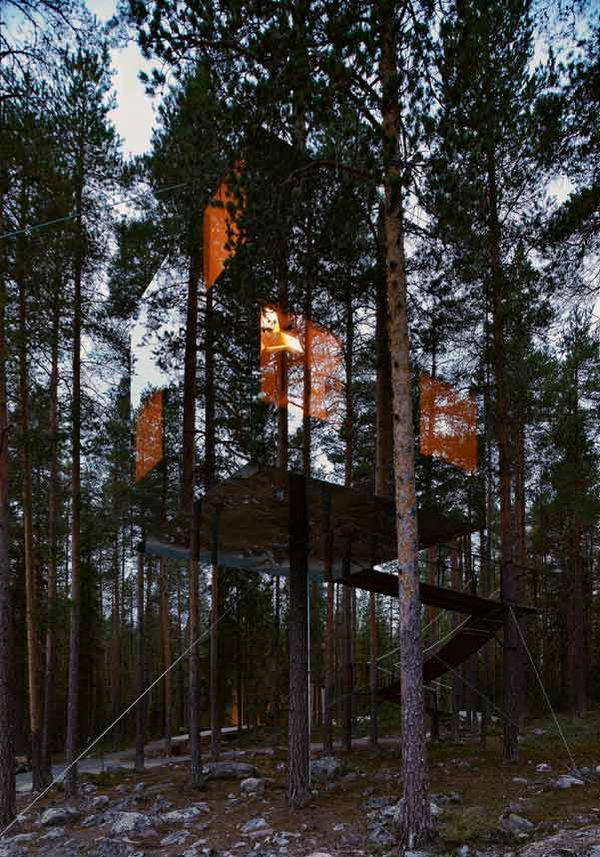 The Ocean Flower
This hotel located in the most upmarket part of the Maldives, the North Male atoll, only 20 minutes by boat from the capitol of Male and the international airport. It offers an array of amenities such as a pristine beach, restaurants, shops, a diving centre, a spa, swimming pools and small private islands where you can relax or enjoy a picnic in the gentle ocean breeze.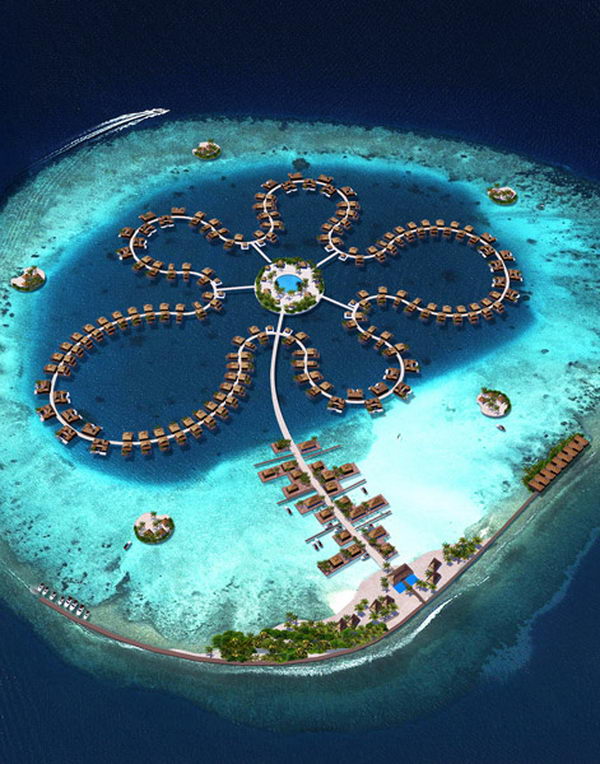 Stacked Houses: New Hotel in Amsterdam
This is a hotel that looks like a pileup of traditional Dutch houses, all grafted together in bright green and blue. The structure is a lively stacking of various examples of these traditional houses, ranging from a notary's residence to a worker's cottage.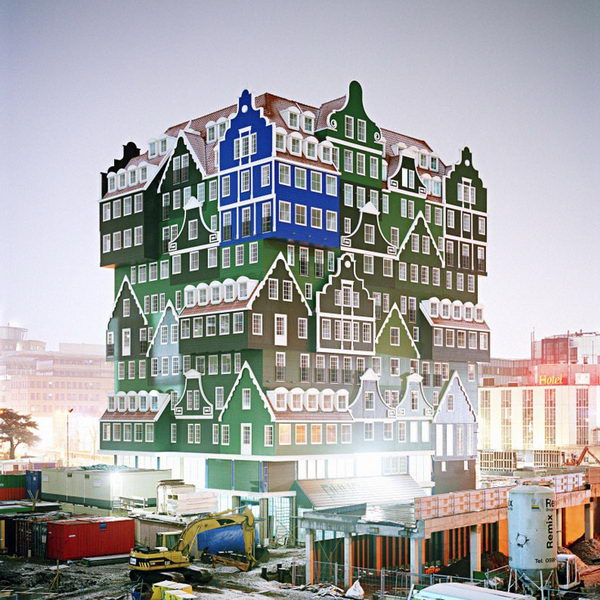 Hapuku Lodge, Kaikoura, New Zealand
Located a little over 6 miles north of the eco-tourism town of Kaikoura, Hapuku Lodge features five luxurious tree houses, three luxury suites, a unique luxury room that overlooks the pool and a one bedroom room.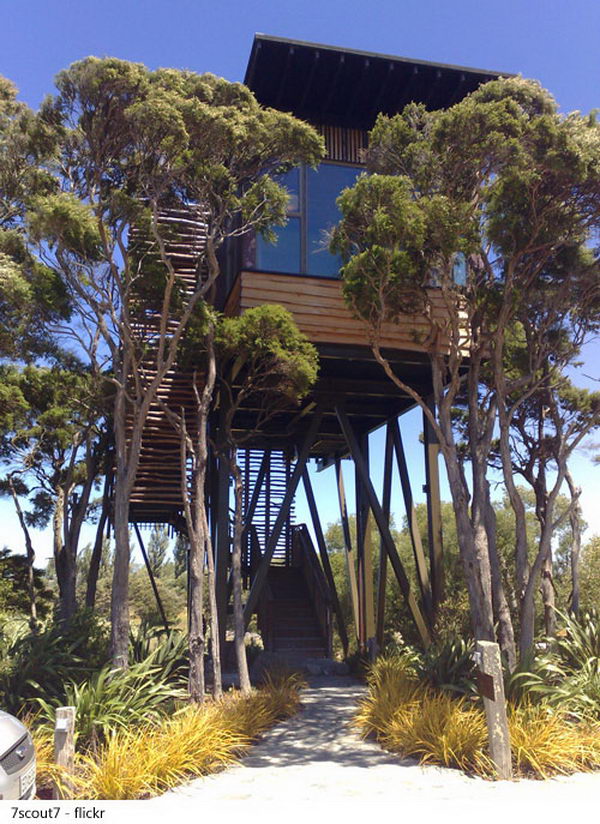 Free Spirit Spheres – Qualicum Beach, BC
These treehouse spheres are set amongst the lush Pacific Northwest rainforest. It is open all year long, and is especially cozy in snowy winters.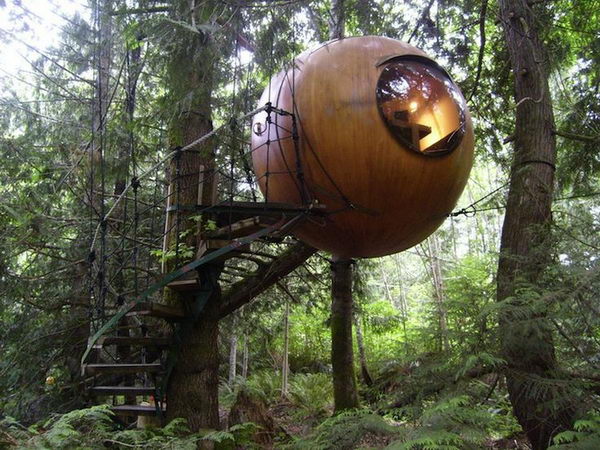 Wigwam Motel Arizona
The Wigwam Motel was originally part of a chain of 7 wigwam villages, of which only 3 now remain. This group of 15 teepees have a diameter of 14 feet at the base and a height of 32 feet.They look authentic and have been welcoming guests since the 1950's. The Wigwam Motel was listed on the National Register of Historic Places on May 2, 2002.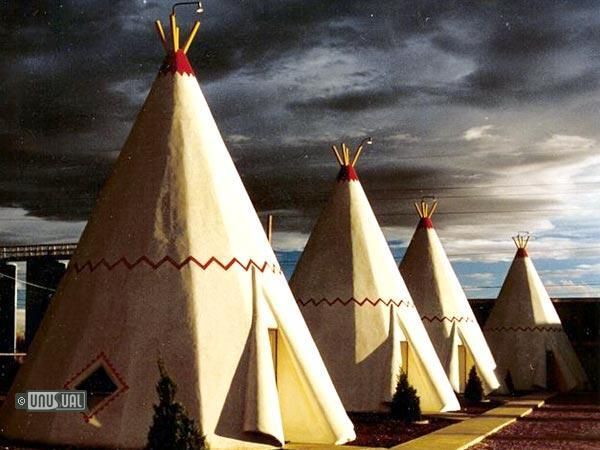 Attrap Reves – Bubble Hotel, France
This is a perfect place where you can sleep under the stars. Concept of sleeping in balloons are designed by French designer Pierre Stefan.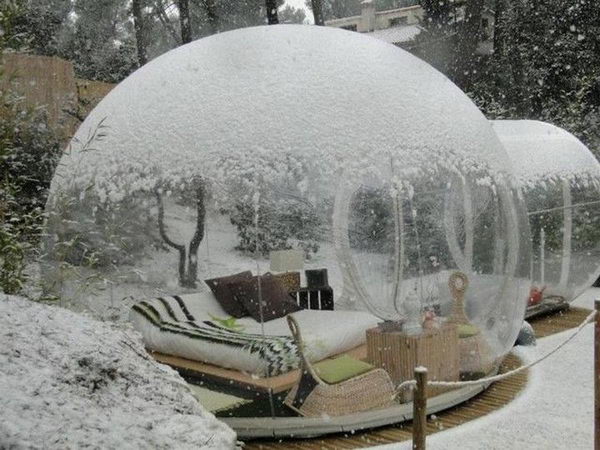 Hotel de Glace Quebec Canada
Frozen Suite at Hotel de Glace Brings Arendelle's Eternal Winter to Life. It looks like a place out of a fairy tale.
Sala Silvermine in Sweden
It is the world's deepest hotel located 155 meters underground. Guests are treated to spectacular open water and cave diving environments and can explore the lakes in the close to freezing temperatures.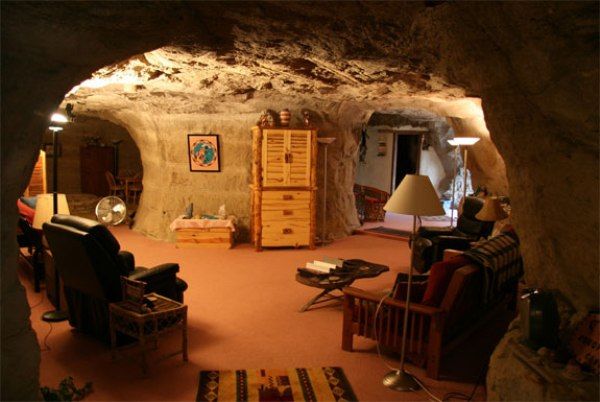 Poseidon Undersea Resort in Fiji
The Poseidon Resorts (Fiji) is certainly one of the most unusual and cool places to sleep. This 5 star hotel is located adjacent to a private Fiji island, at 12 meters deep and it's the first permanent underwater complex in the world.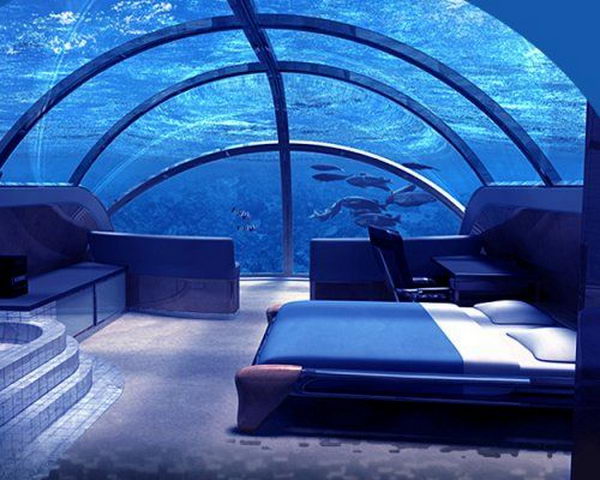 Iglu-Dorf Hotel in Switzerland
Built from scratch every winter, it takes almost 3000 tons of snow to create each Igloo. Standard village consists of Igloo Hotel, Igloo Bar, series of tunnels, and smaller Igloos that serve as private rooms.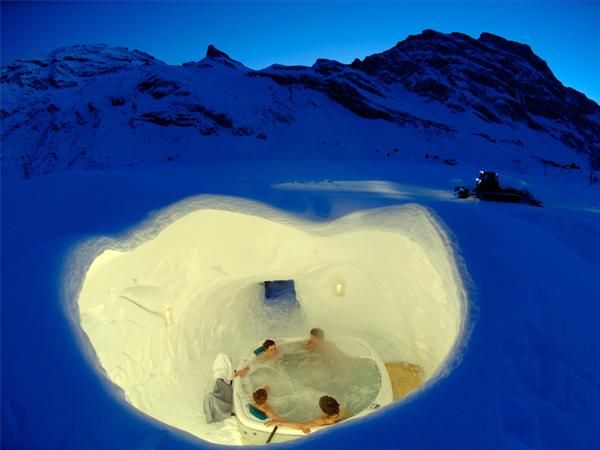 Nhow Berlin Music Hotel in Germany
The nhow Berlin is Europe's first ever music hotel, uniting music lovers from all over the world to stay and play together. Located on the river Spree in an area where creativity is flowing, you can be sure that stepping outside the hotel will bring you as much creative inspiration as being inside.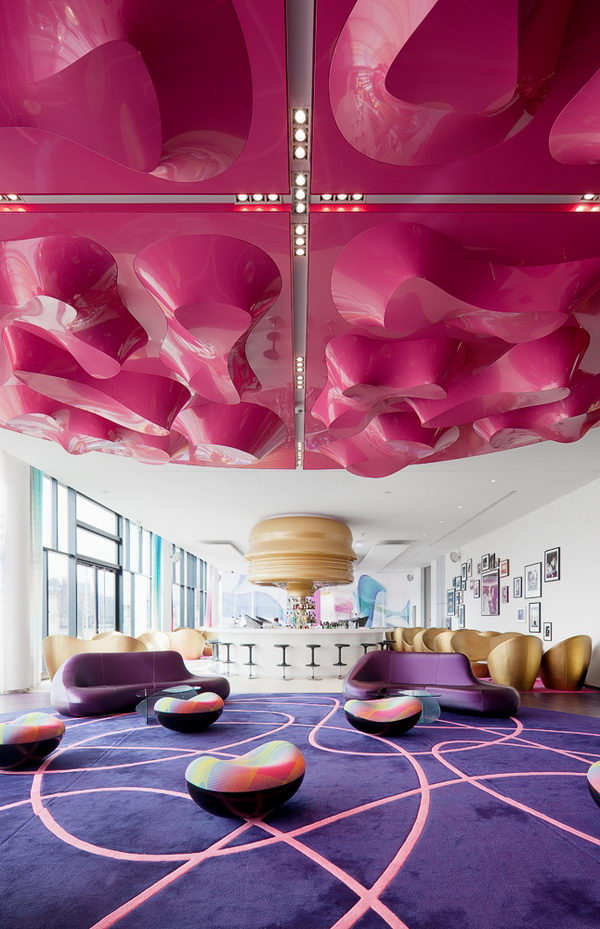 Ubud Hanging Gardens Hotel in Bali
This hotel has a towering, multi-leveled infinity pool that looks like a natural cliffside and was in fact designed to mimic the surrounding hills. In addition to the two main pools, each of the 38 guest rooms at Ubud has its own mini infinity pool with views of the nearby Pura Penataran Dalem Segara temple.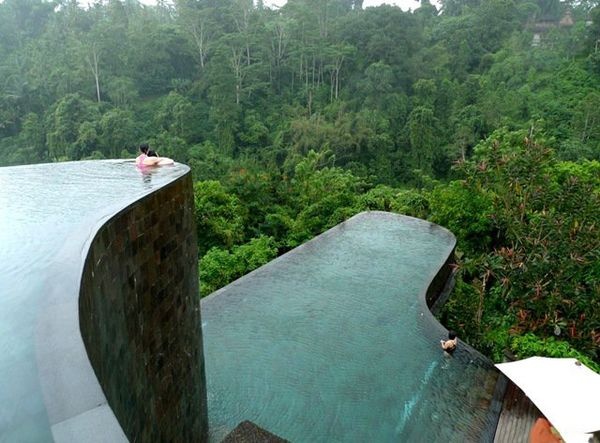 Fairy Chimney Hotel in Turkey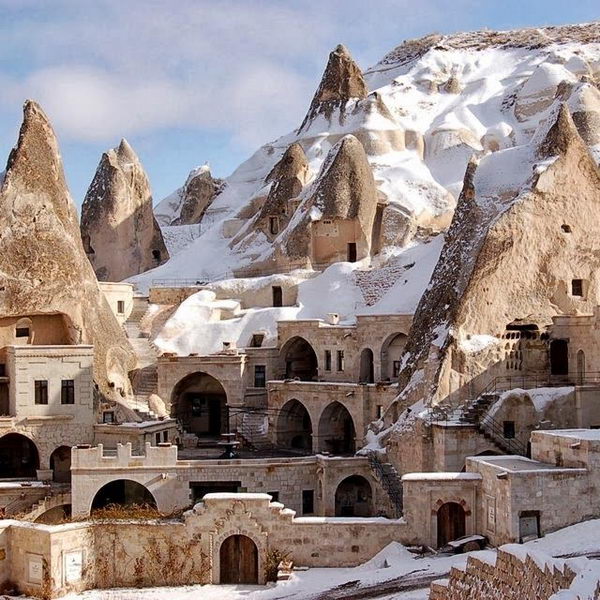 Loisaba Wilderness Resort, Kenya
It is really a unique way to sleep with stars.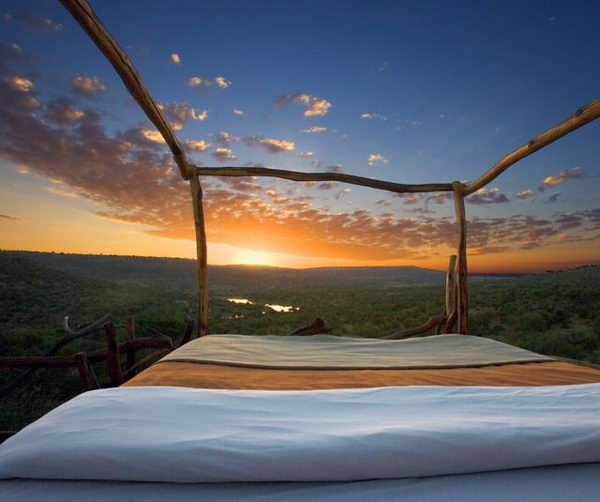 Sweden's Kolarbyn Hotel
It is one of Sweden's most primitive hotel on the shore of Lake Skarsjon. No electricity, meals cooked over a fire, floating sauna on the lake.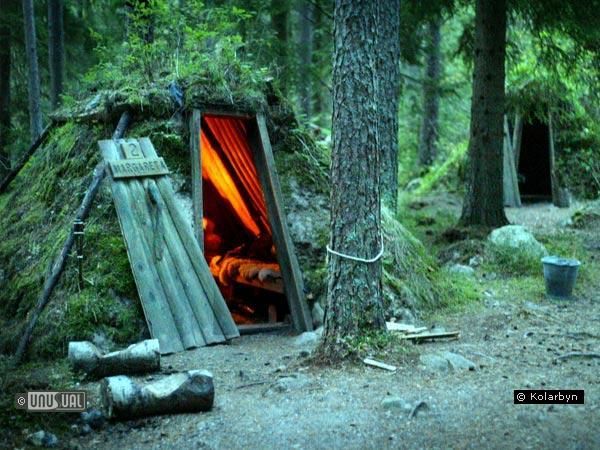 Eco Camp Patagonia, Chile
Sleep in sympathy with nature. This is Patagonia′s first fully sustainable accommodation and the world's first Geodesic hotel.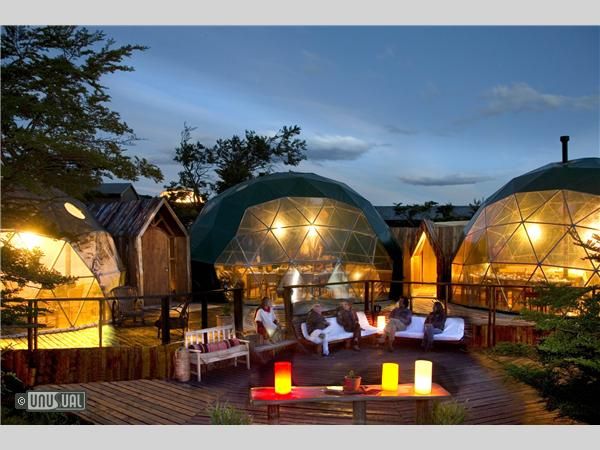 FantaSuite Hotel, Minnesota, USA
This is a fun hotel with various strangely themed rooms. This bed can be found at the Happy Days room at the FantaSuite Hotel in West Bend.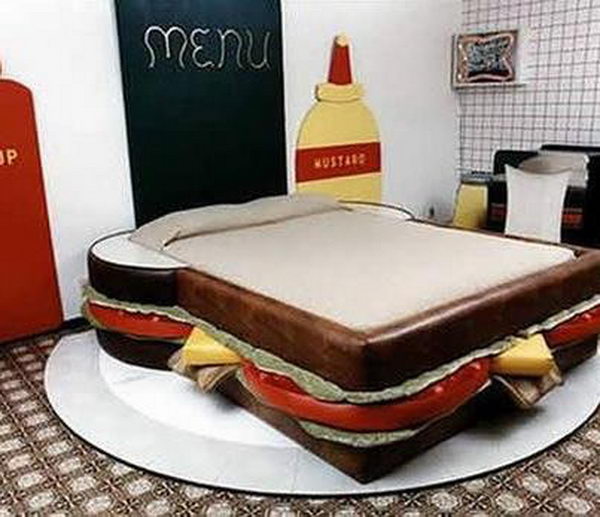 Cabanes Als Arbres in Spain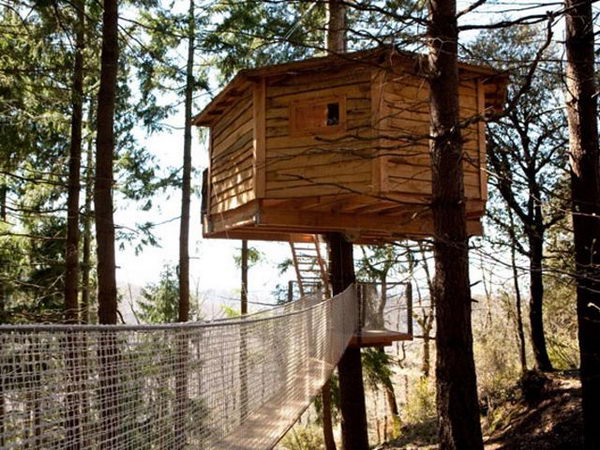 Saguaro Hotel in Palm Springs, California
The Saguaro hotel is a 1950s Technicolor time capsule located in the middle of the desert city of Palm Springs, Calif. It is colorful and vibrant, inside and out, and is an exciting place to stay in an exciting town.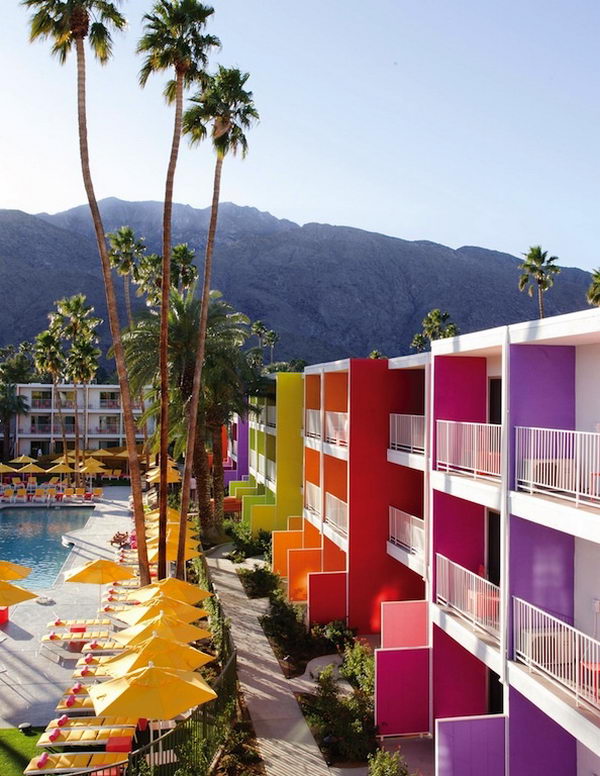 Buqshan hotel in Khalia Yemen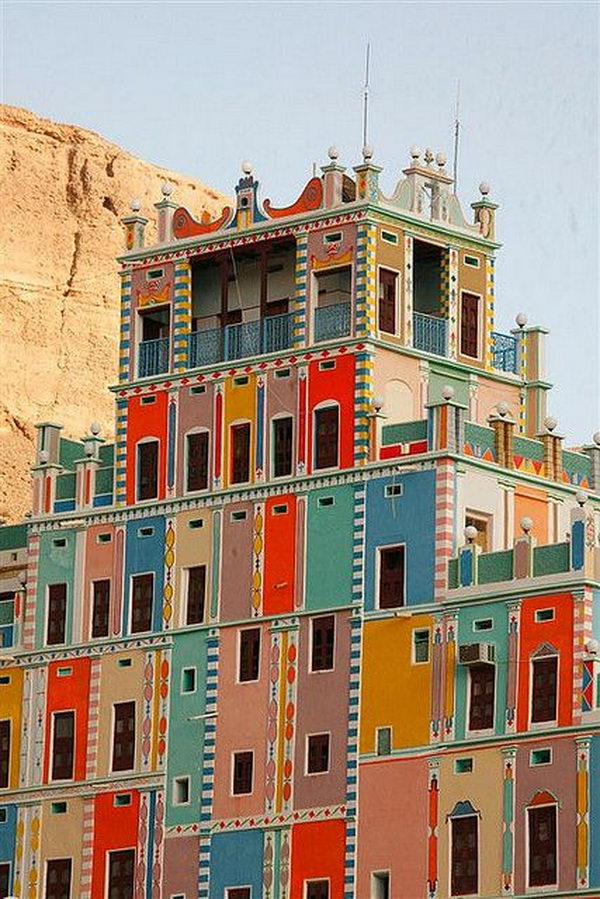 Hotel Au Vieux Panier in Marseille France
Half white, half graffit, this hotel is known for his "artistic" rooms.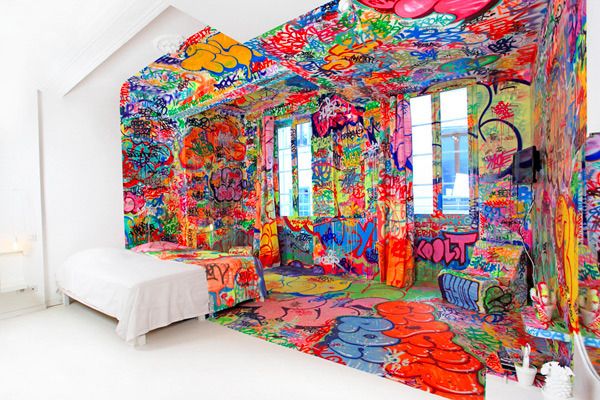 La Balade des Gnomes in Belgium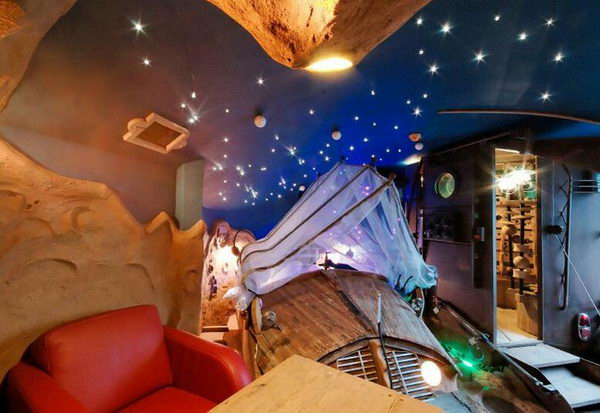 Sun Cruise hotel in South Korea