Installation art is a form of art which is "installed" or "put in" its surroundings or environment. It is often site specific and designed to transform the perception of a space. Installation art came to prominence in the 1970s, and installation artworks can be constructed in exhibition spaces such as museums and galleries, as well as public and private spaces.
Buttons Installation Art
Miami-based artist Augusto Esquivel designed these incredible fun fair-inspired button sculptures from hanging strips.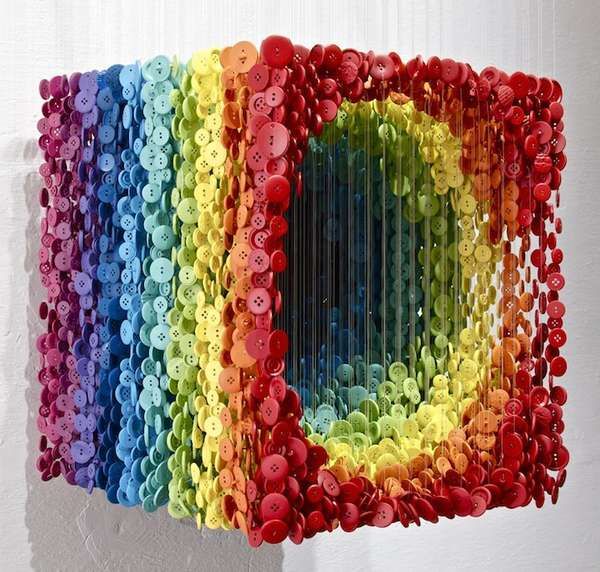 Paper Cave Installation Art
This paper cave is such a rad modern installation. Created by Wendy Plomp and Edhv collaborated to create this 3D Paper Cave installation at the Verger shop in Milan.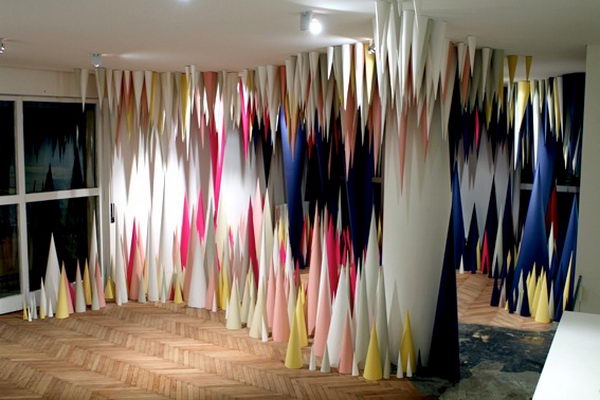 Melting Man
Brazilian artist Nele Azevedo carved the figures out of ice and placed them on steps in the central Gendarmenmarkt square where they began to melt within about half an hour.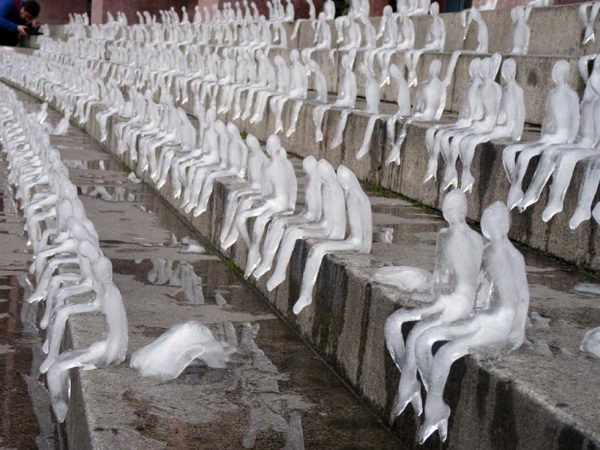 Installation Art by Henrique Oliveira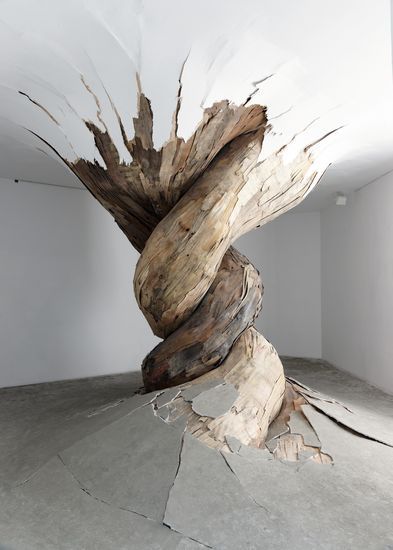 The Dreamlike Installation Art Of Rune Guneriussen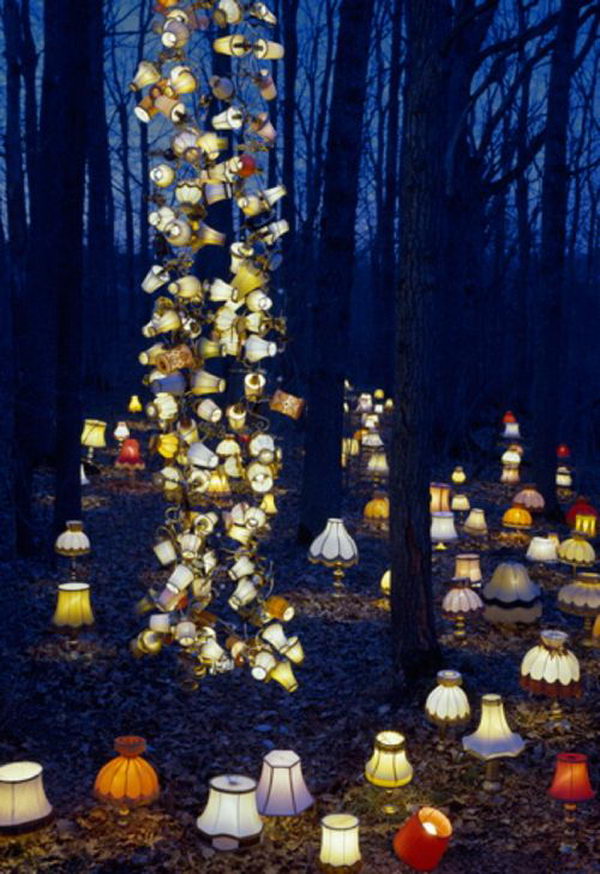 Installation Art from Discarded Plastic
Sayaka Kajita Ganz created these wild horse sculptures from trash-picked objects like plastic utensils, toys, and metals.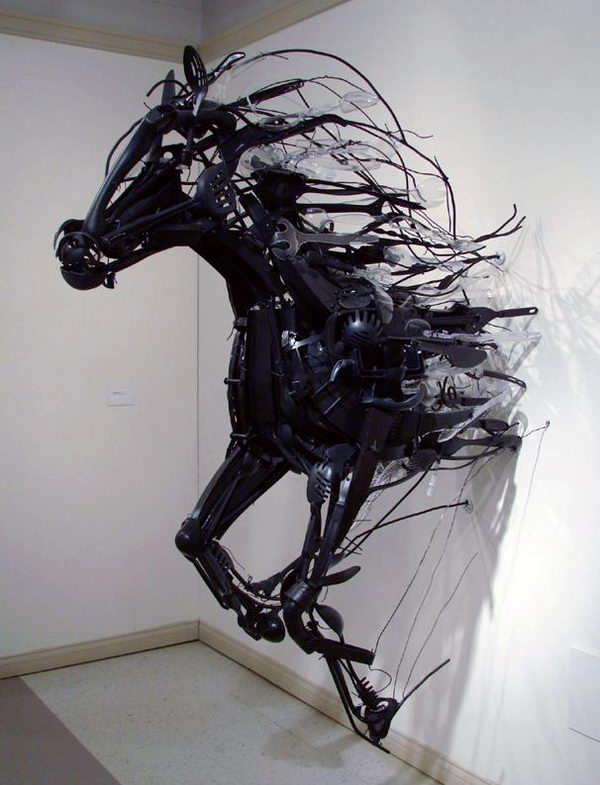 Candy Pop Installation Art
Installation art from candy, plastic, and toys. Intricate compositions of eclectic materials play tantalizing games on your senses. You are bombarded with colors and textures sounds and smells, metaphors and iconography that are used often in ironic ways.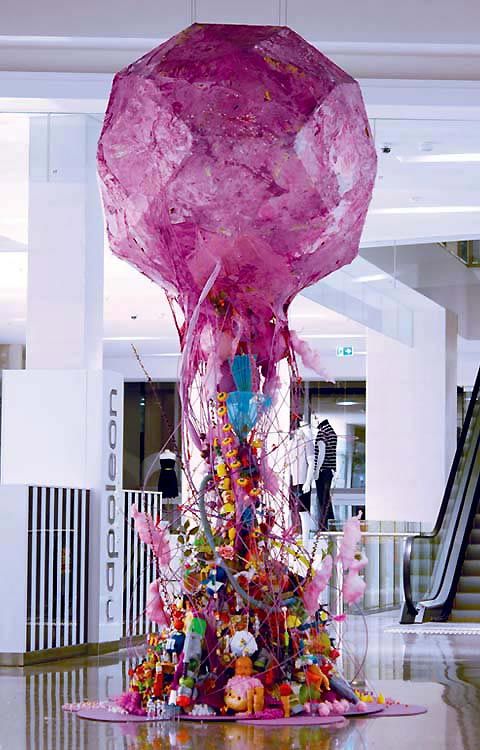 Arrow Art Installation
This installation involved 2,012 arrows suspended from the ceiling for the new corporate office reception area for Western Union in San Francisco.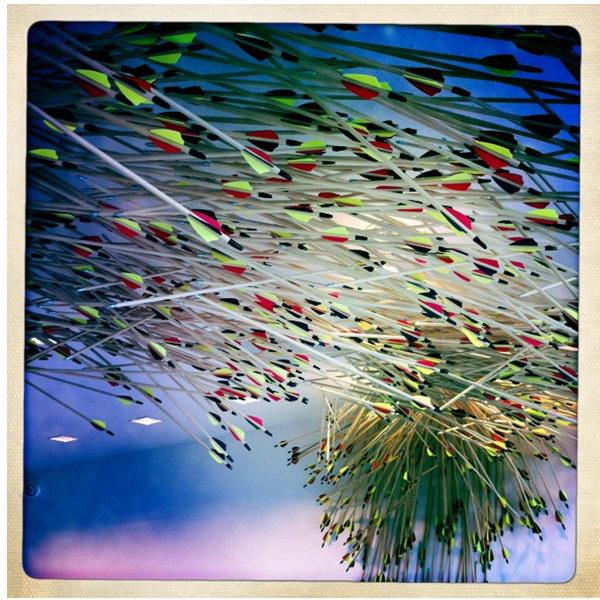 Cardboard Cloud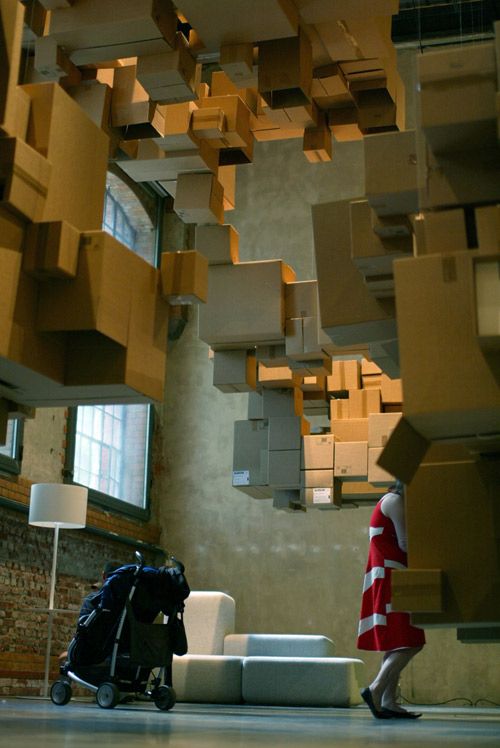 Natural Systems Domination
It was created by Tres Birds Workshop for KEEN's Recess Revolution Tour, and designed in response to many American's digital and sedentary lifestyles.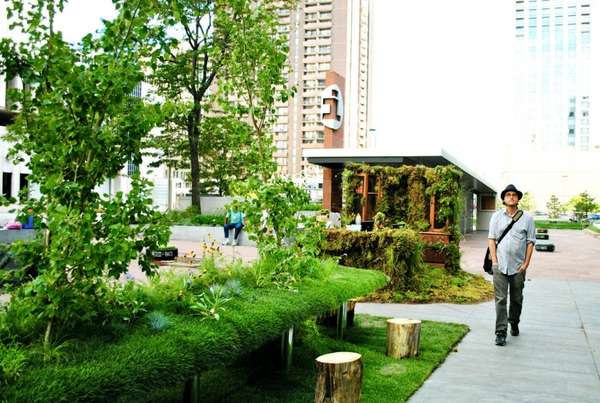 Waste Landscape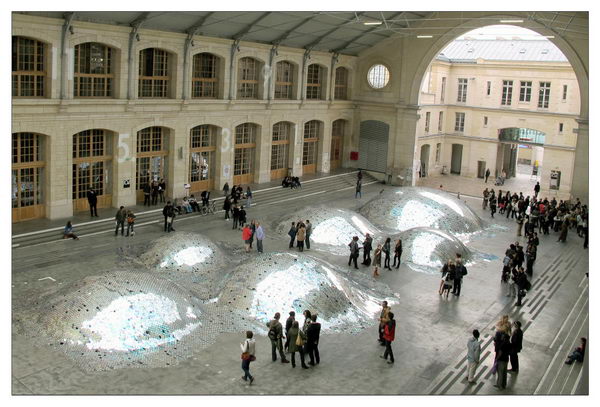 Fluid Art Installation
Created with strawberries, taxidermied crow, fishing hooks, nylon, and was exhibited at Building With Colour, Gallery North, Newcastle and Consumer, Palais de Tokyo, Paris.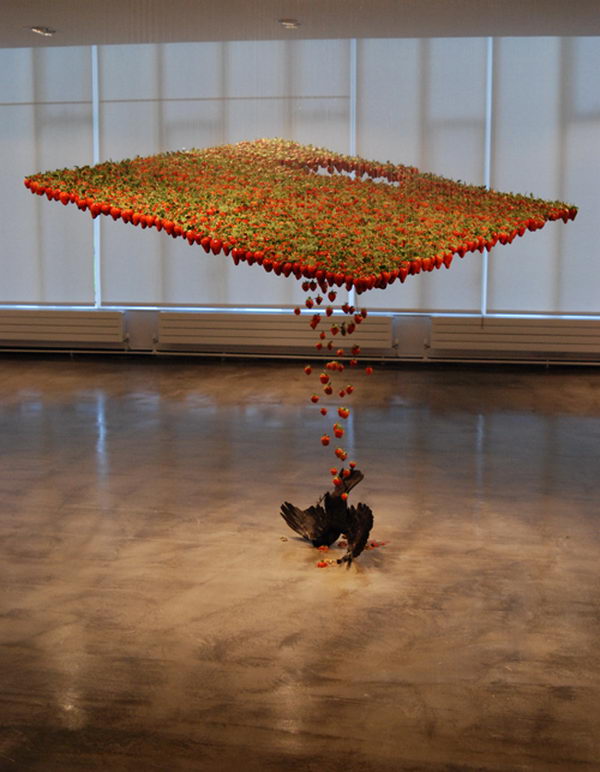 Rain by Stacee Kalmanovsky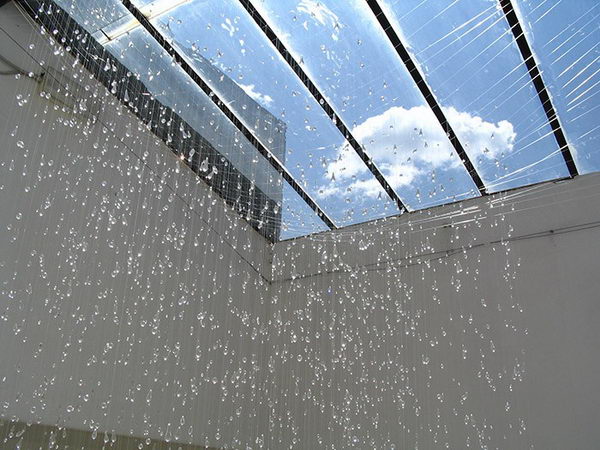 Installation at 8th International Istanbul Biennial, 2003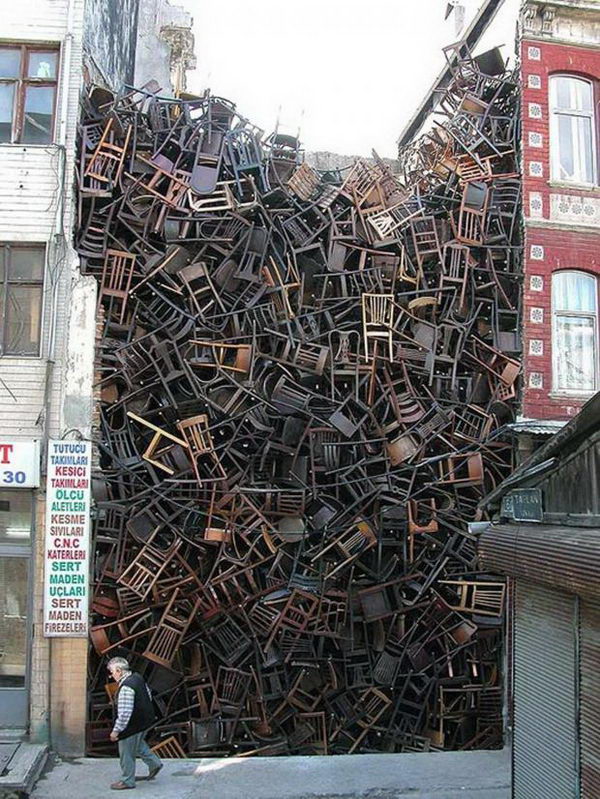 Controller of the Universe
In 2007 Damian Ortega presented his installation "Man is the controller of the universe" at the DAAD Gallery.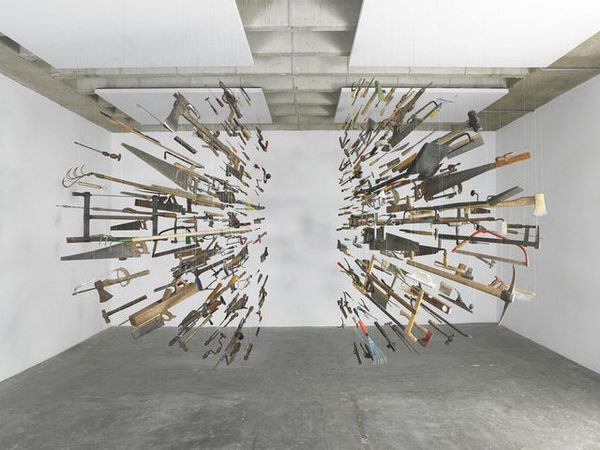 Field of Light
A large scale lighting installation created by lighting designer Bruce Munro. The Field of Light is made up of over 15,000 separate lights. These are 'Planted' in a variety of environments, the sculpture slowly changes colour, creating a shimmering field of light.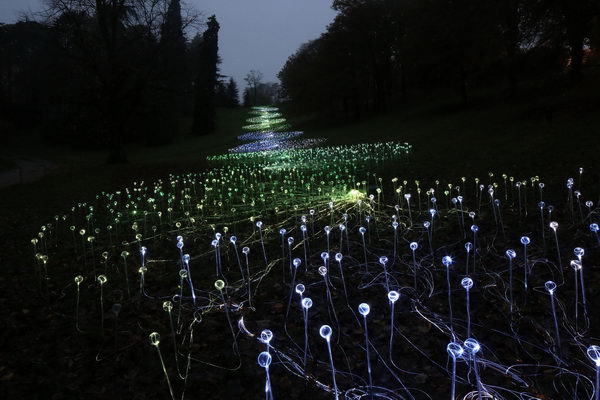 Light Installation
Conceptual artist Rune Guneriussen transforms the most ordinary of objects into large-scale installations that pepper the dreamlike landscape of his native Norway.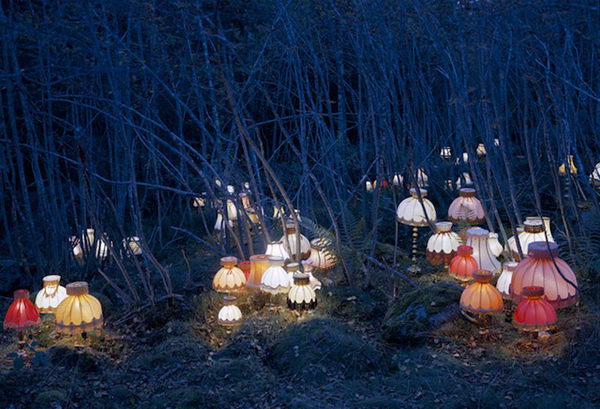 Swallowed
A large scale multi media installation by Maggie Nowinski.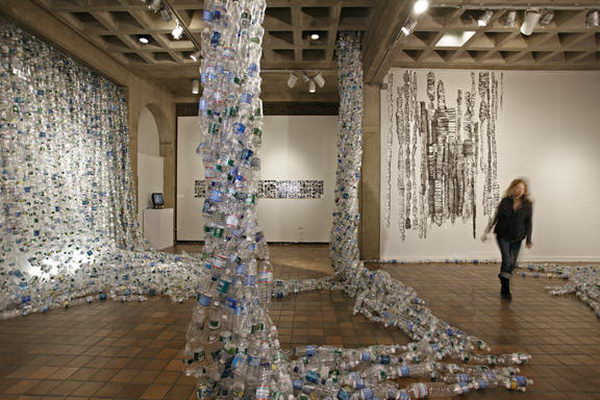 Falling Garden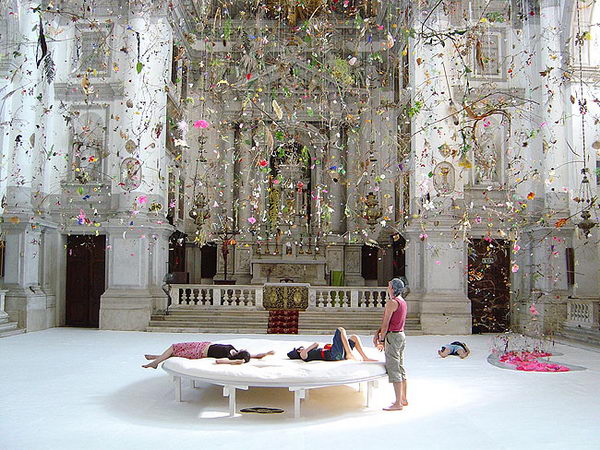 I Fly Like Paper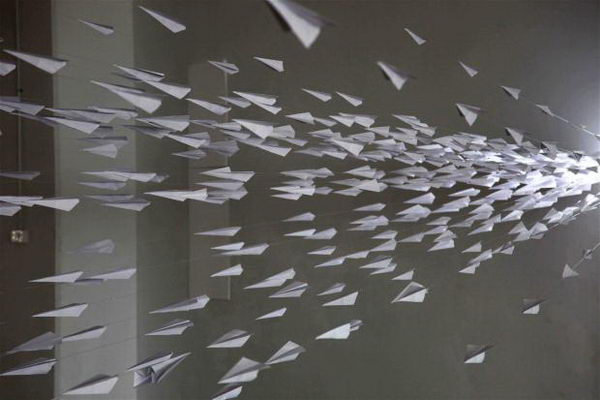 Branches Unbound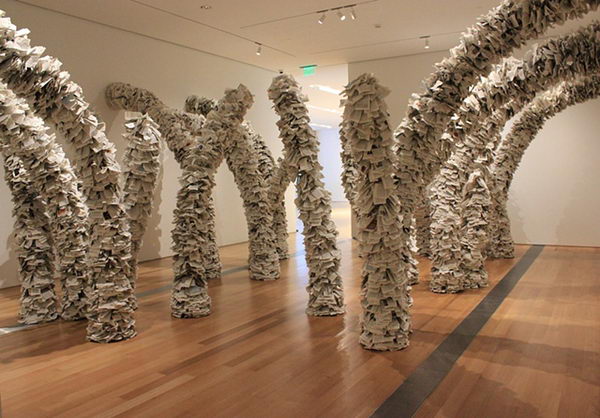 Umbrella Street