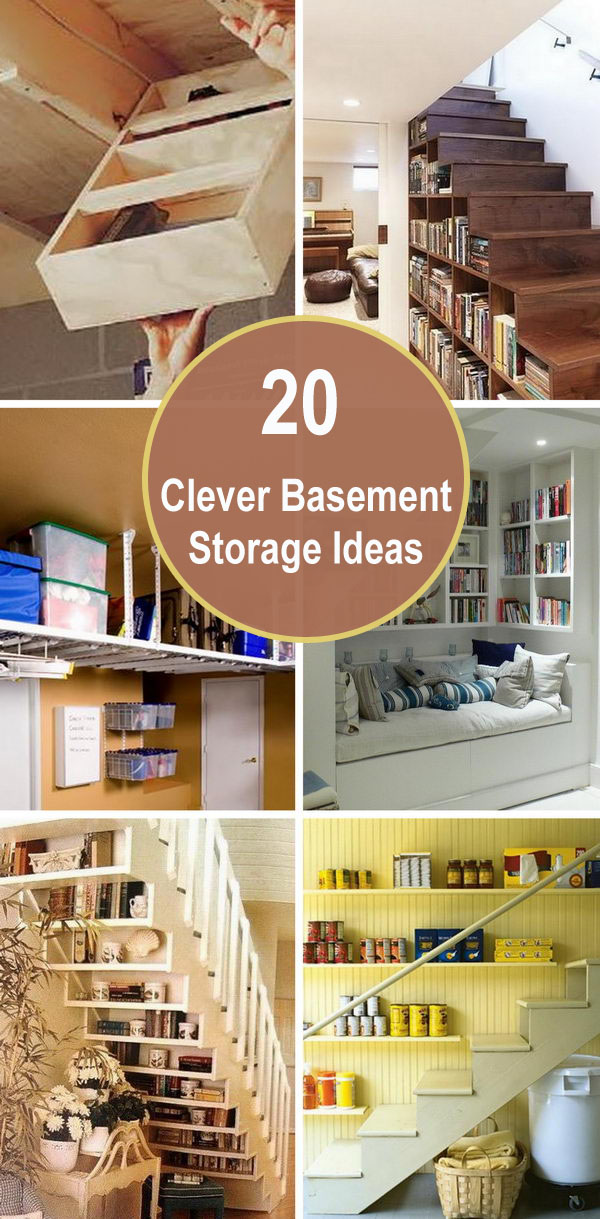 Space Saving Sliding Shelves
There never seems to be enough storage space in garages, but rollout shelves and sliding bypass units can make more efficient use of the sidewalls of your garage.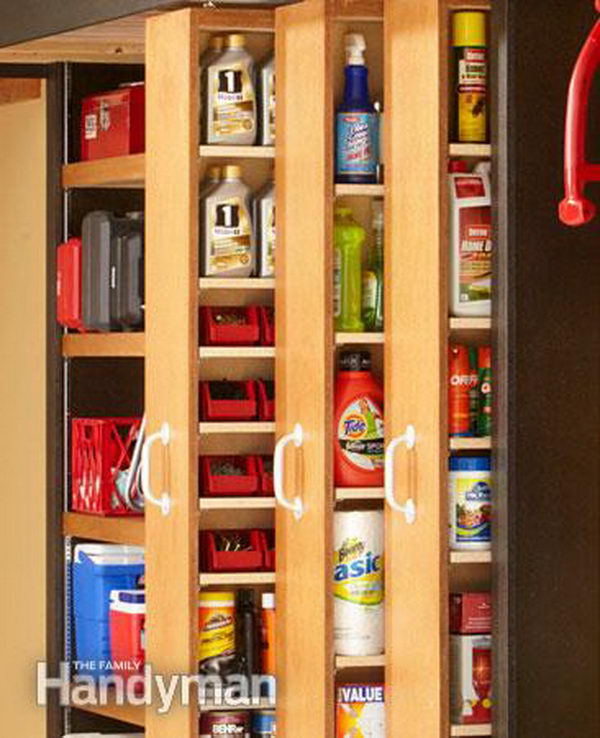 Stairs as Storage
This unique storage unit doubles as fun seating for kids, who can climb up to reach the cozy cushions above. The open shelves are perfect for housing blankets that can be easily obtained on those chillier days.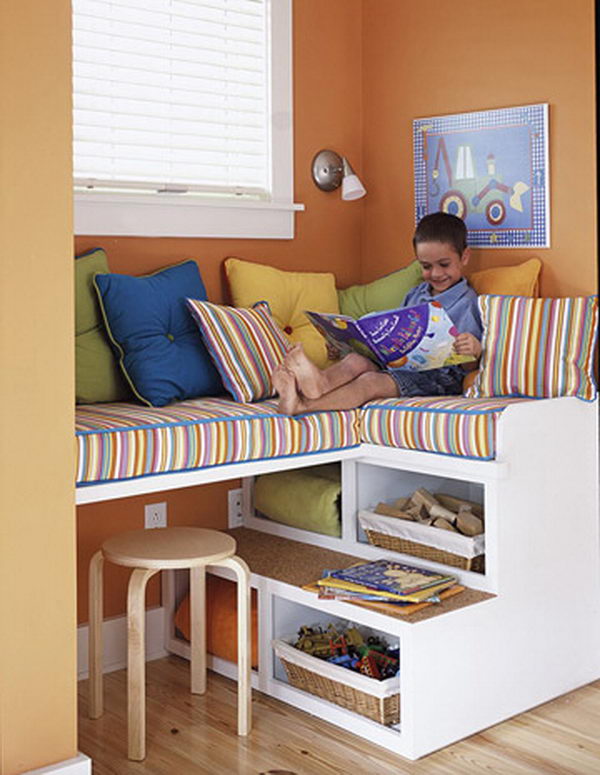 Storage Behind Curtain
Shelves In Between The Wall Studs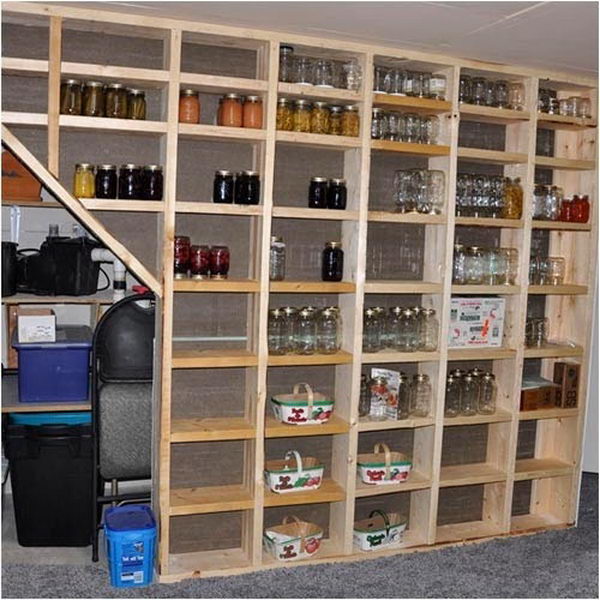 Stacked Pull Out Drawers
The use of pull out drawers, stacked is wonderful. Keep all storage off the floor in a garage or basement.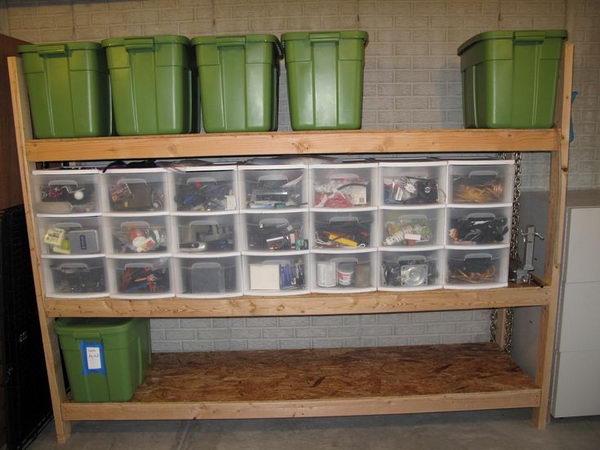 Ceiling Drawers
Suspend the drawers from the ceiling and use a cleat to keep the shelves closed.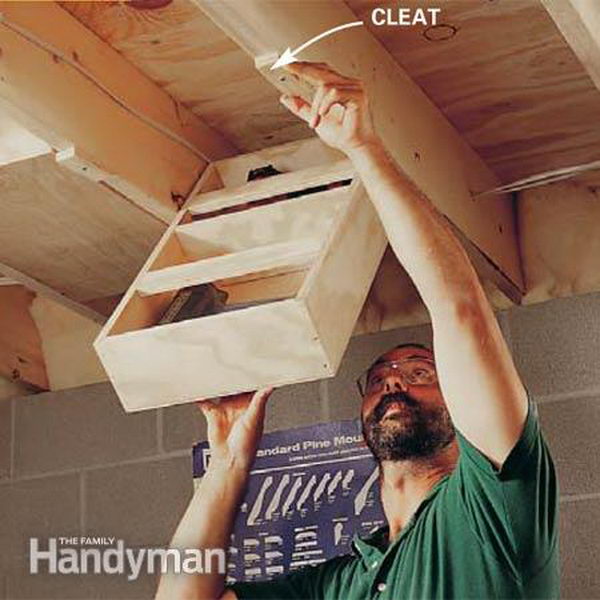 Basement Storage Idea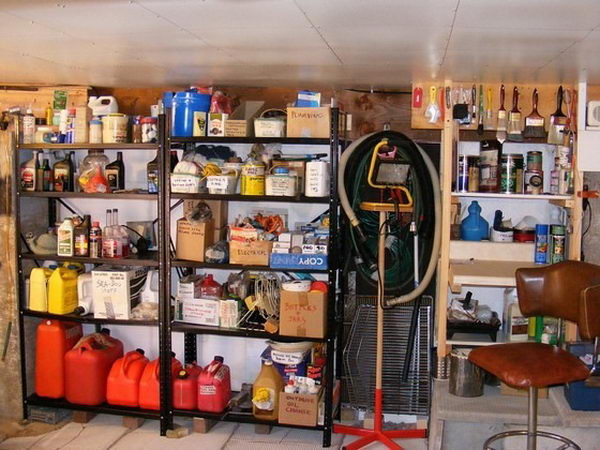 Under Stair Space Saving Shelving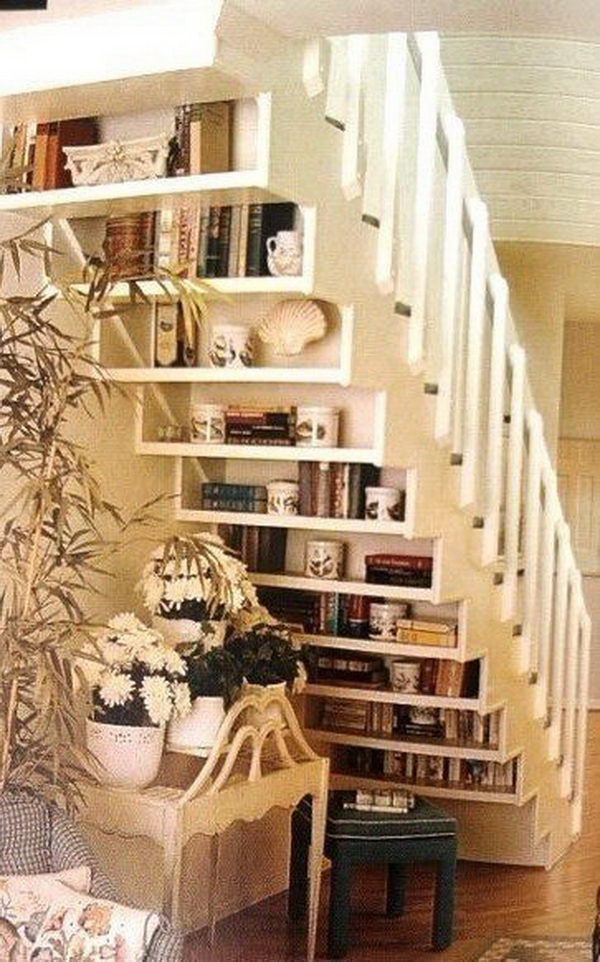 Basement Craft Room Idea
Turn a cluttered, unusable, unfinished basement room into a cheery and colorful sewing and craft room.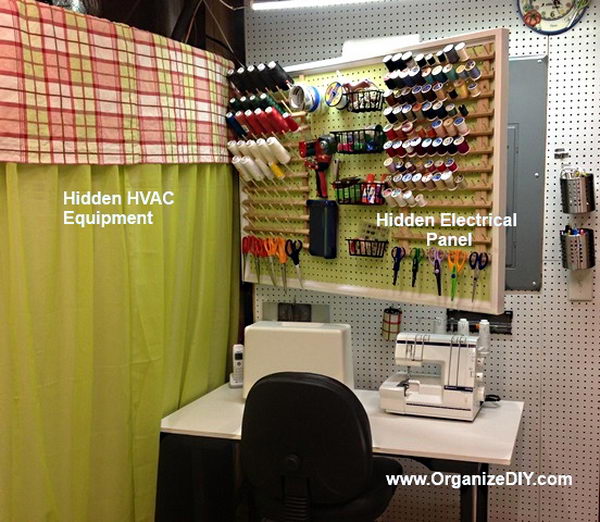 Shelves by Stairs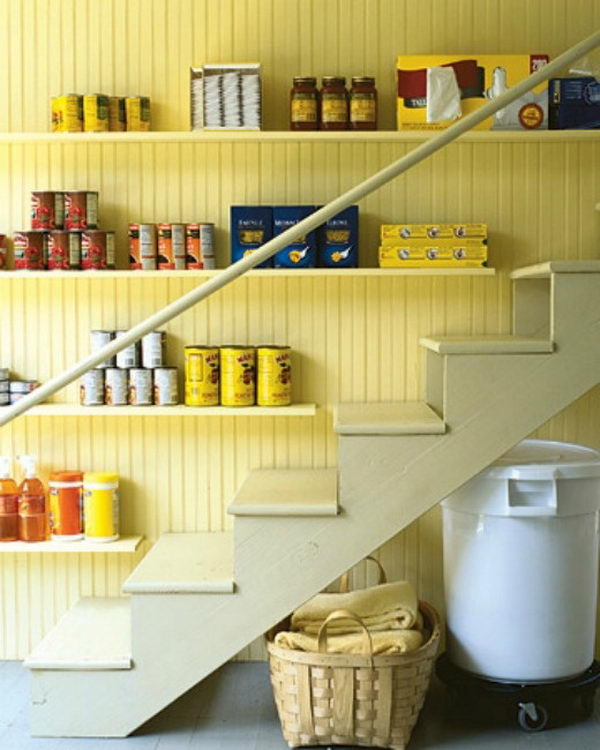 Sliding Cabinet Door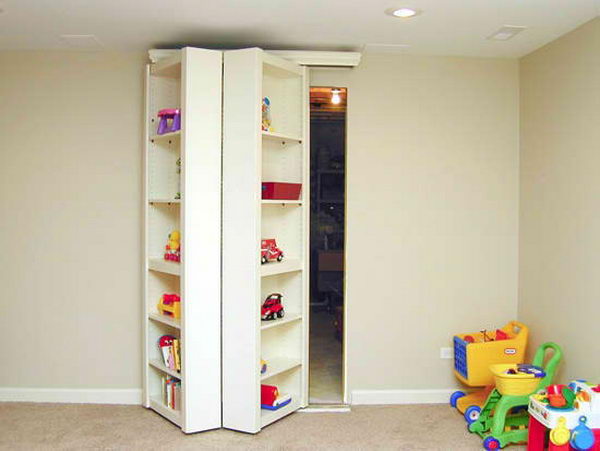 Ceiling Storage
The HyLoft ceiling storage unit is a popular storage and organization solution for homeowners who want to get more out of their garage space.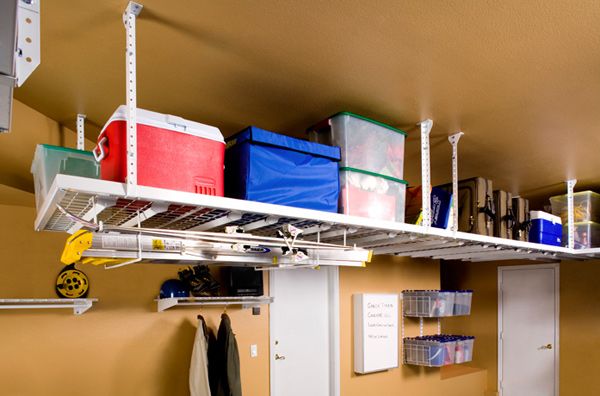 Basement Stairway Idea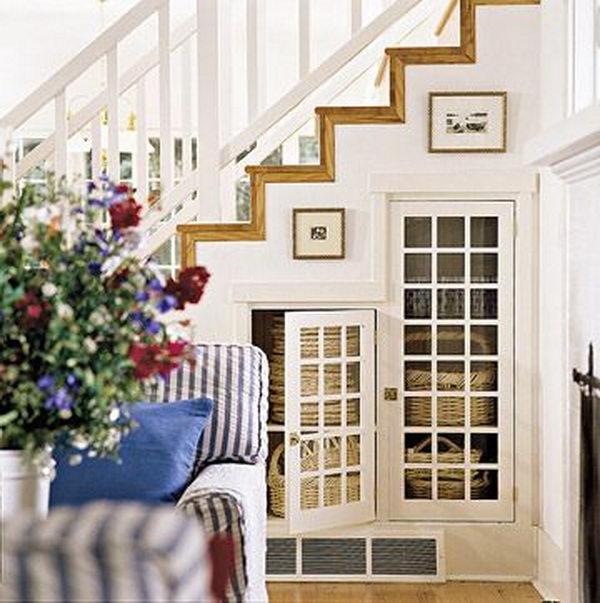 Understairs Seating & Storage
Pull-out Storage Under Stairs
Tall broom cupboard with pull-out under stairs storage.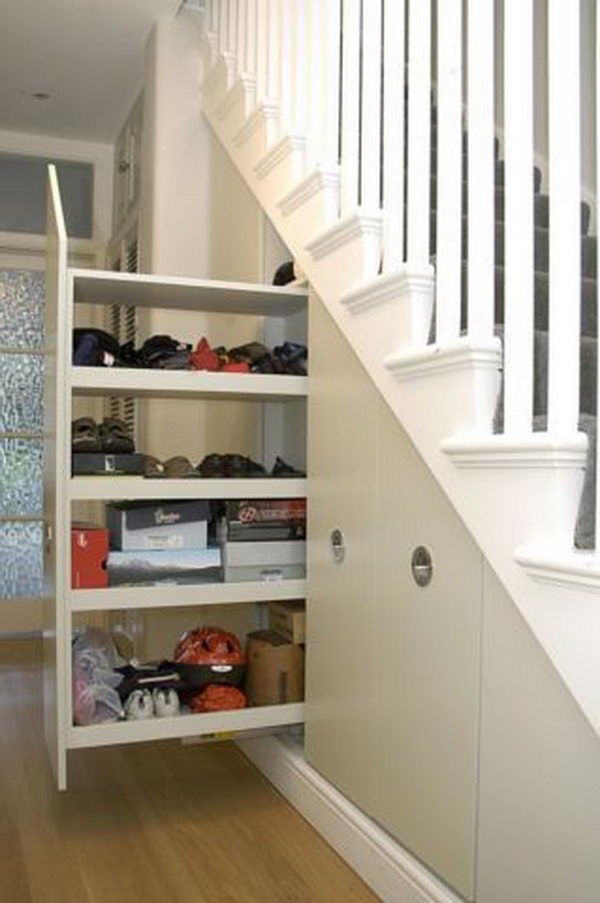 Book Collection Under Stairs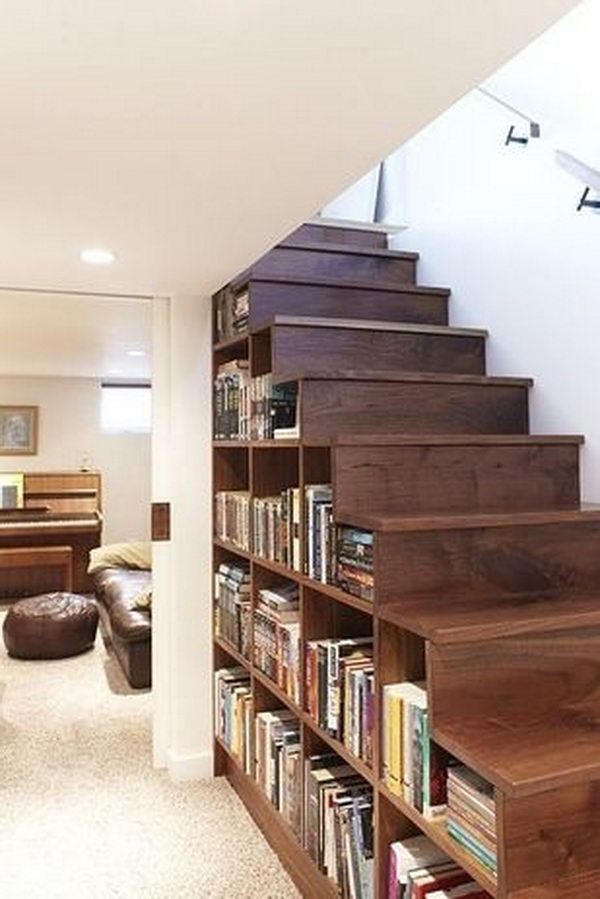 Closet Under Stairs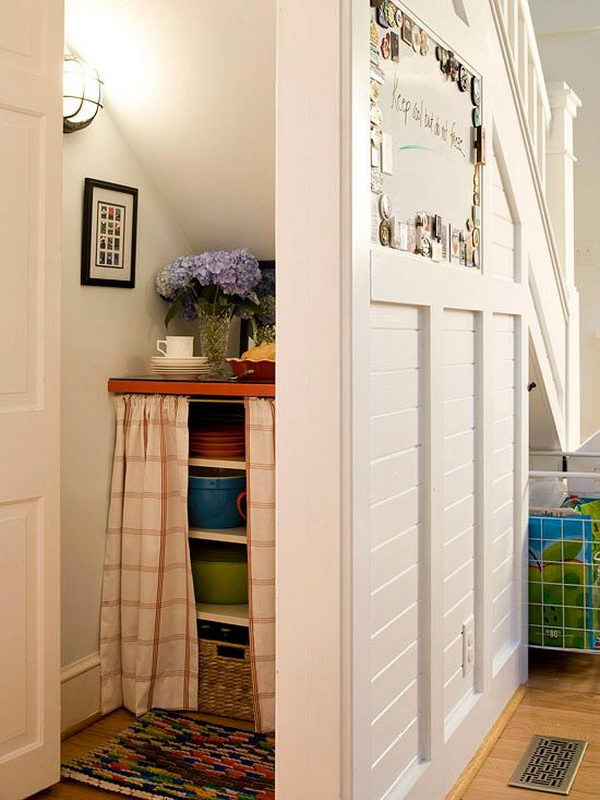 Hidden Door Bookcase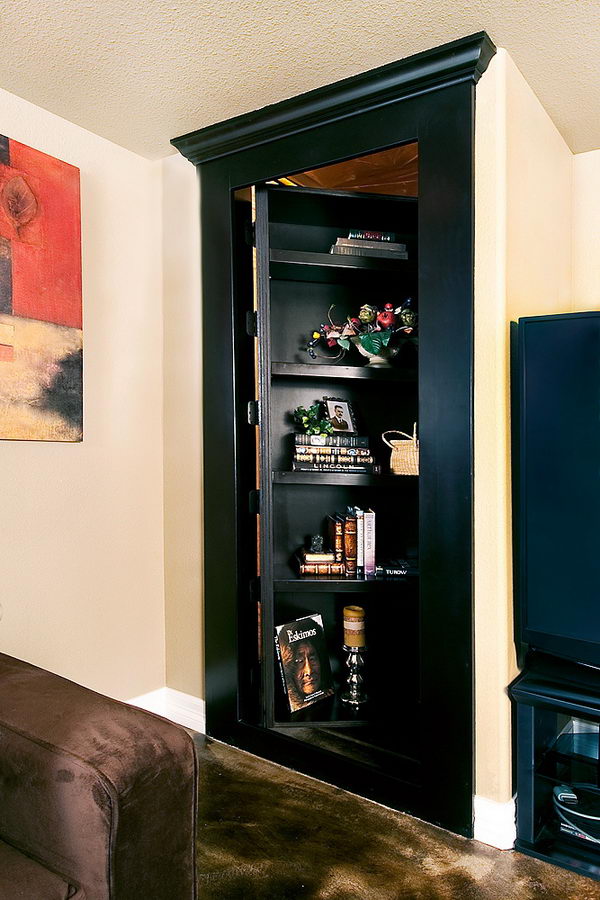 Storage in Basement Floor Joists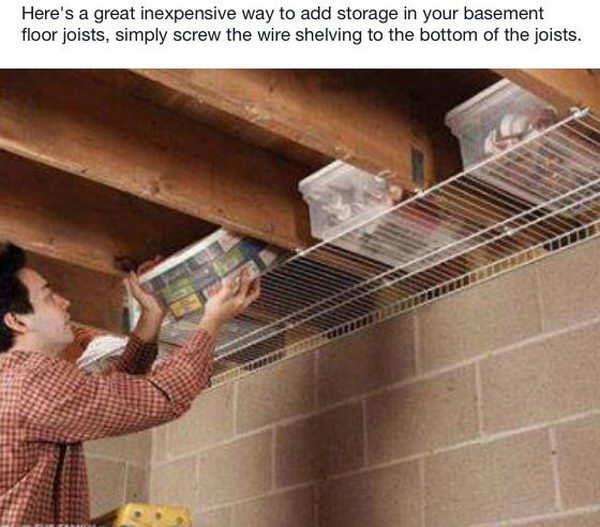 Basement Guest Room
This would be a great way to add guest room capabilities to a basement storage area or something like it.