Whatever style you choose, keep in mind that no other element does more to determine a deck's look than its railing. And here are some tips for you when design your own deck railing. Security is the most important thing you must consider firstly. You need to plan rails carefully to prevent people from accidentally falling off of your deck. Then think about if you prefer privacy or an unobstructed view. And then comes to the budget and style.
There are many materials you can choose, such as woods, metal, PVC, glasses and ropes. Woods are expensive but can give your deck a traditional, rustic or exquisite look. And many people love the solid look and feel of wood. Alternative metal, PVC, metal and ropes are more creative and stylish ways and budget friendly options. Among these the metal deck railings are most durable and low maintenance.
In this post, I have rounded up many beautiful or creative deck railing ideas for your inspiration. I believe every one here is very distinctive and you sure can find one that is just for you.
Antler Deck Railing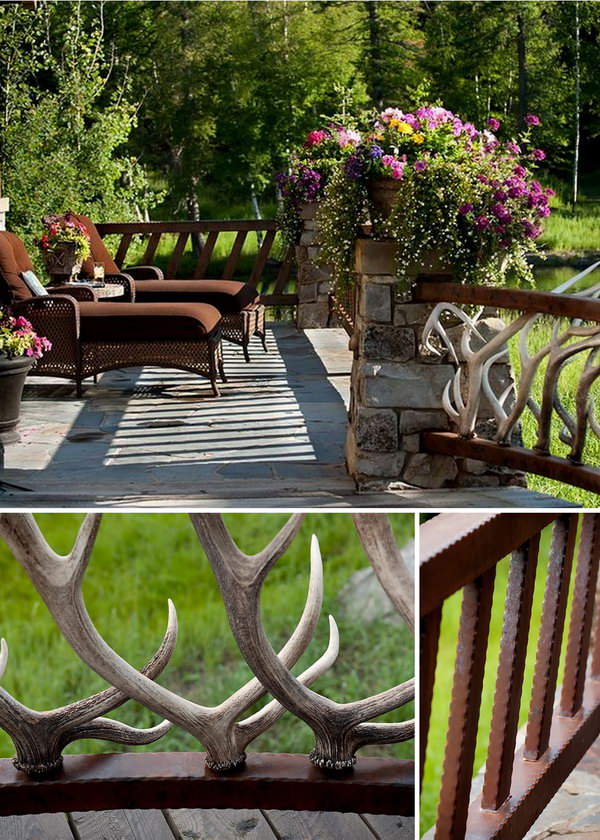 Traditional White Deck Railing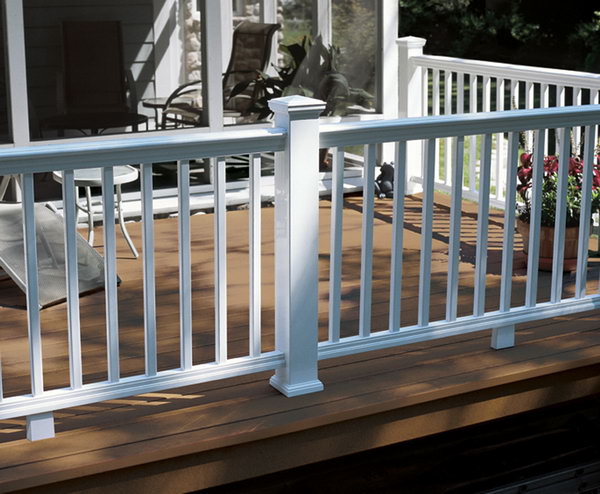 Rope Net Deck Railing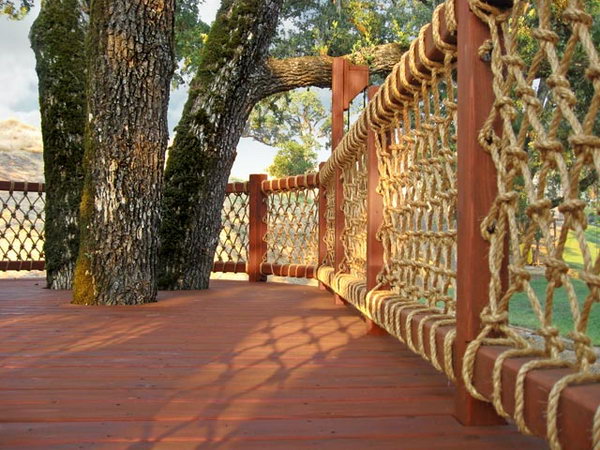 Chinese Chippendale Deck Railing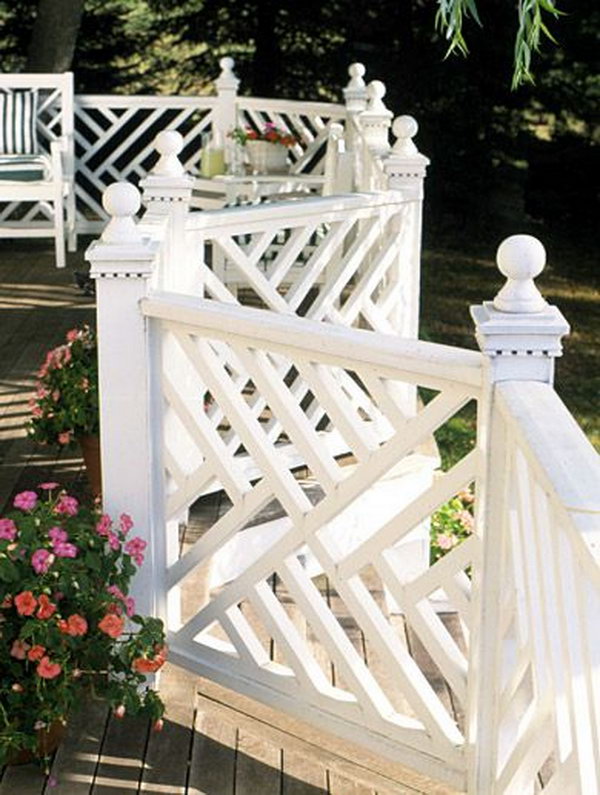 How gorgeous the outdoor place is. The Chinese Chippendale rails layout express movement and flow. Check out the topper of the wooden pillar, it's beautifully curved. And I especially love the way this one winds around which are usually straight.
Fantastic Addition Make Use of Leftover Rebar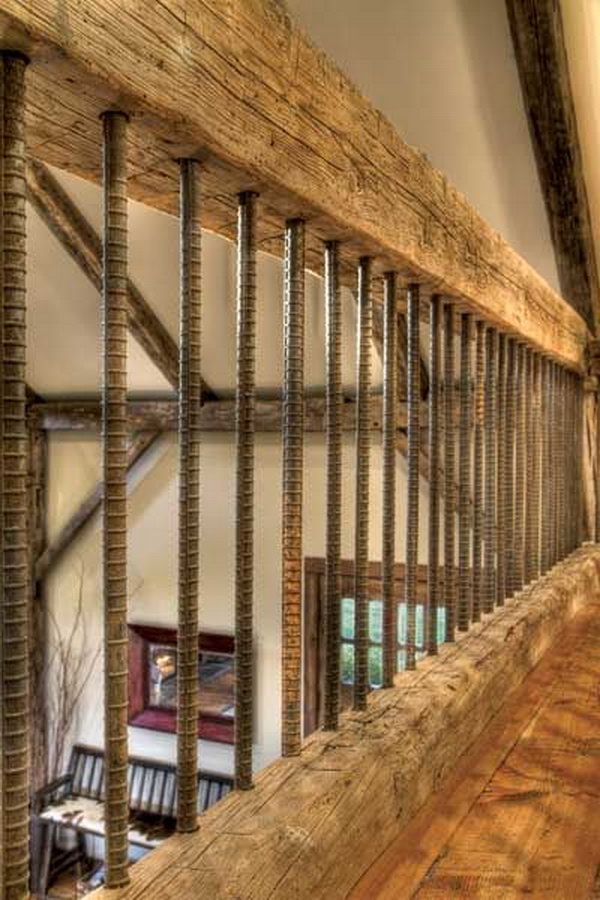 Mountain Laurel Balusters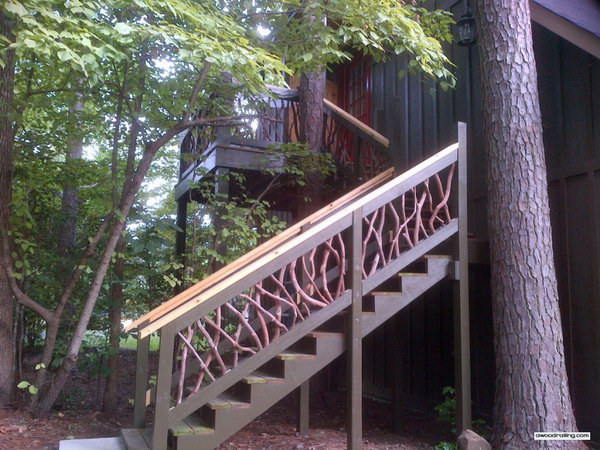 Curvy and Beautiful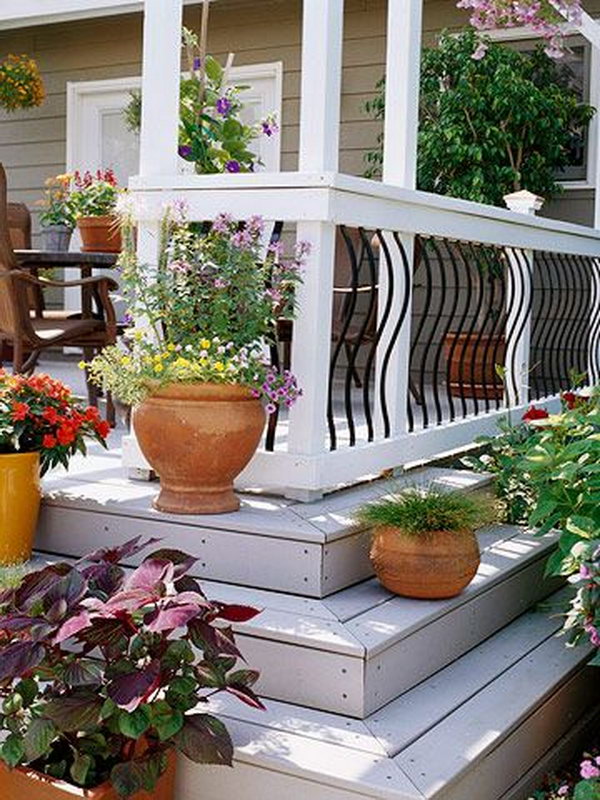 Stylish Wood Railing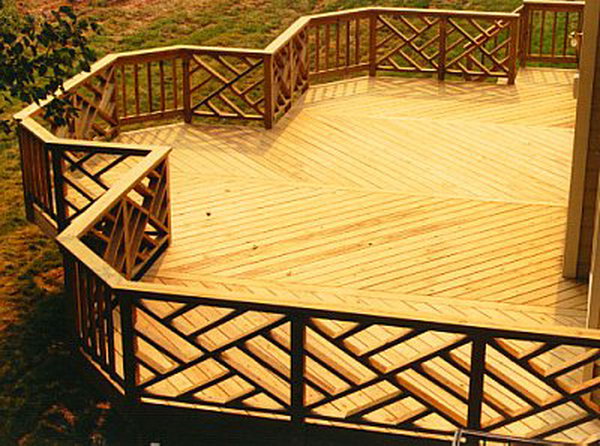 Thick, Rough-cut Tree Railing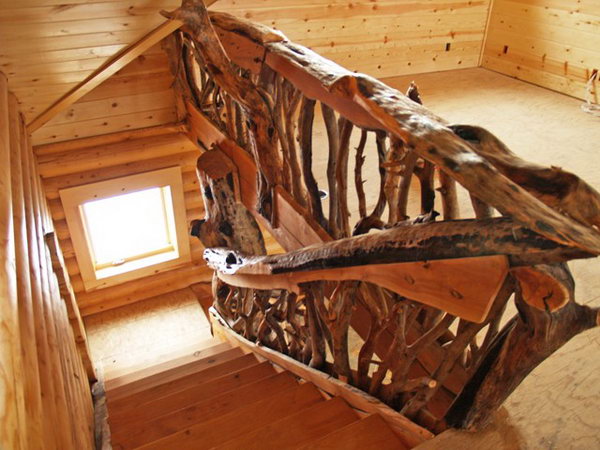 Diamond Rails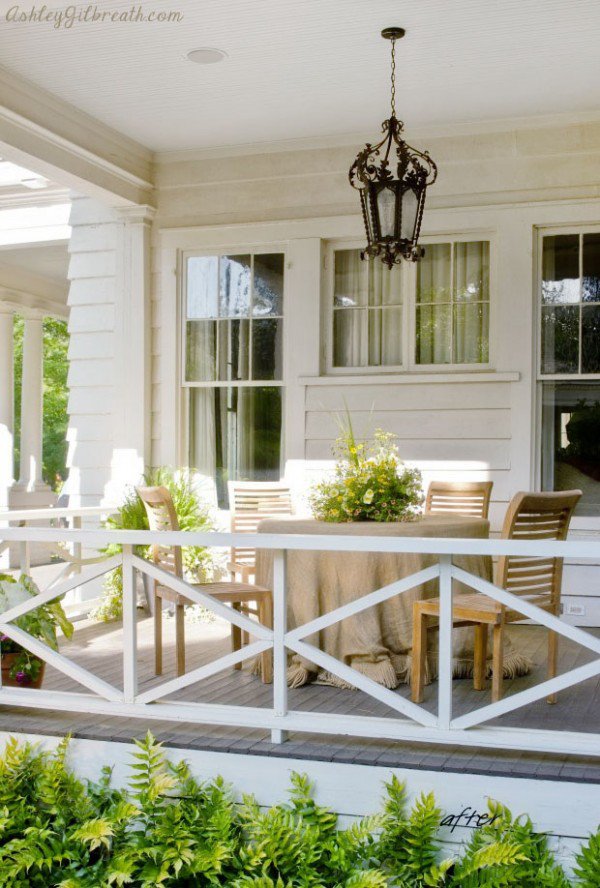 Trendy Steel Pipe Railing on Budget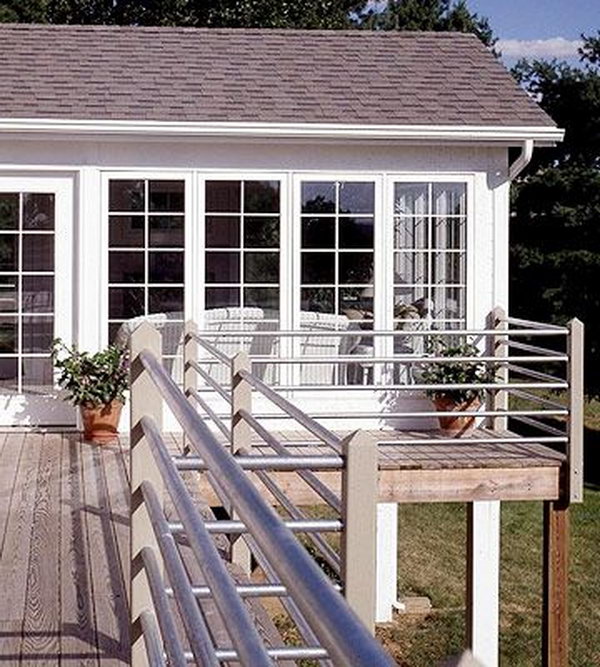 White Traditional Deck Railing with Planters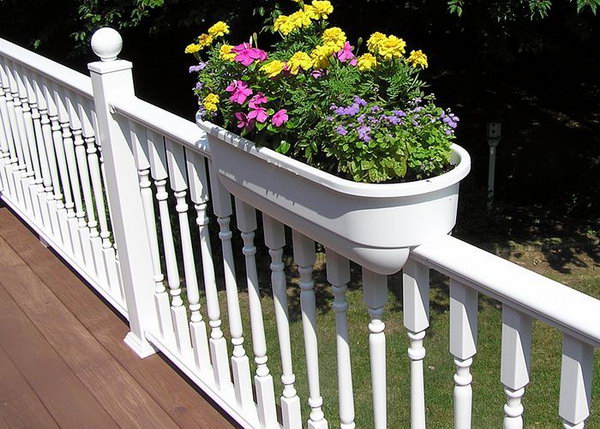 Metal Deck Railing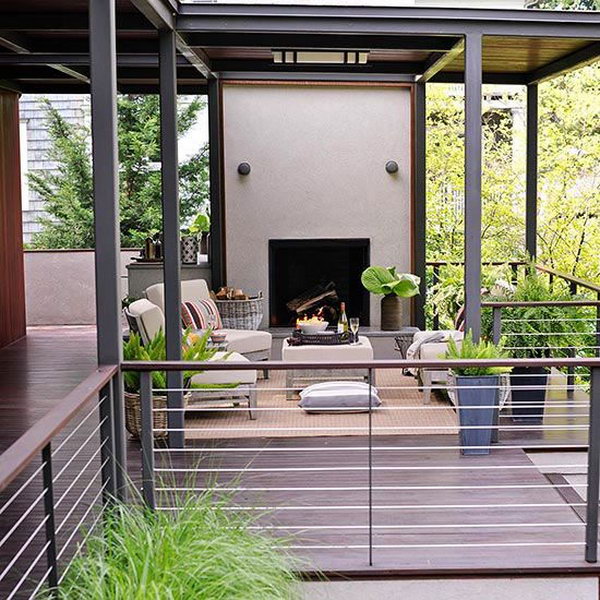 Wire Lattice Deck Railing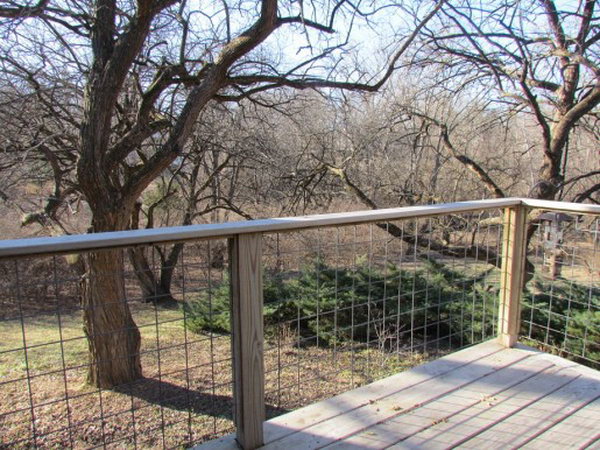 Stone, Metal and Wood Deck Railing
Vintage Panorama Railing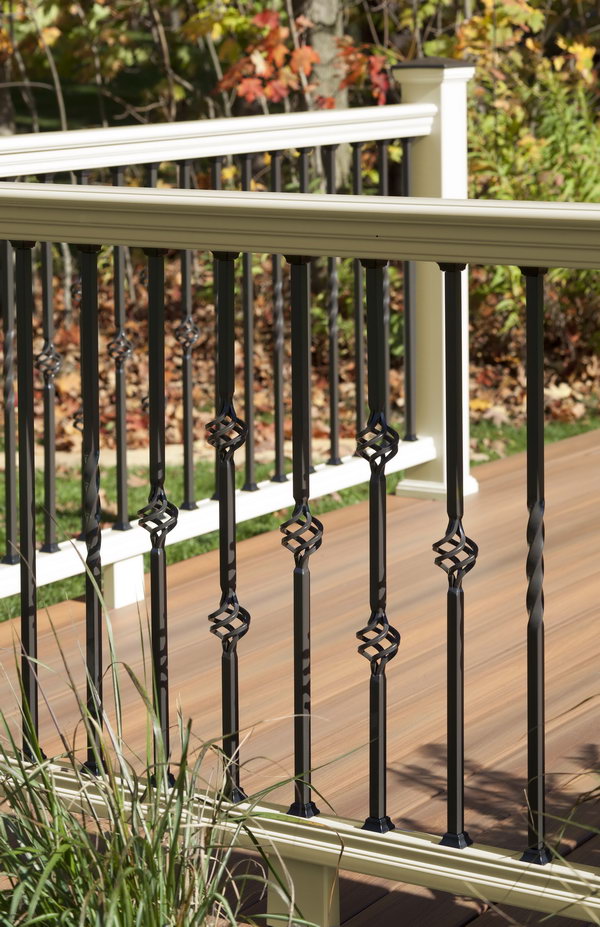 Natural Color Deck and White X-shape Railing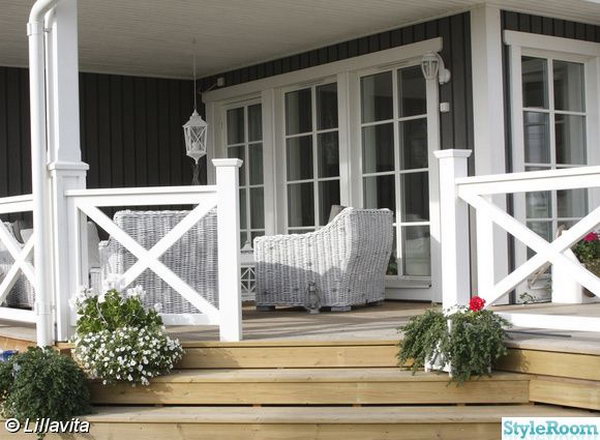 Lattice Deck Railings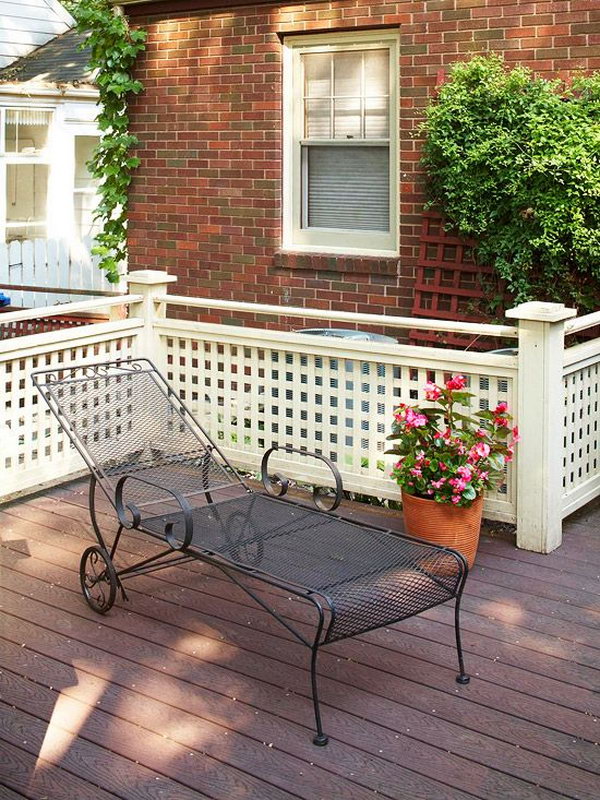 Stay Beautiful – Traditional Deck with Glass Deck Railing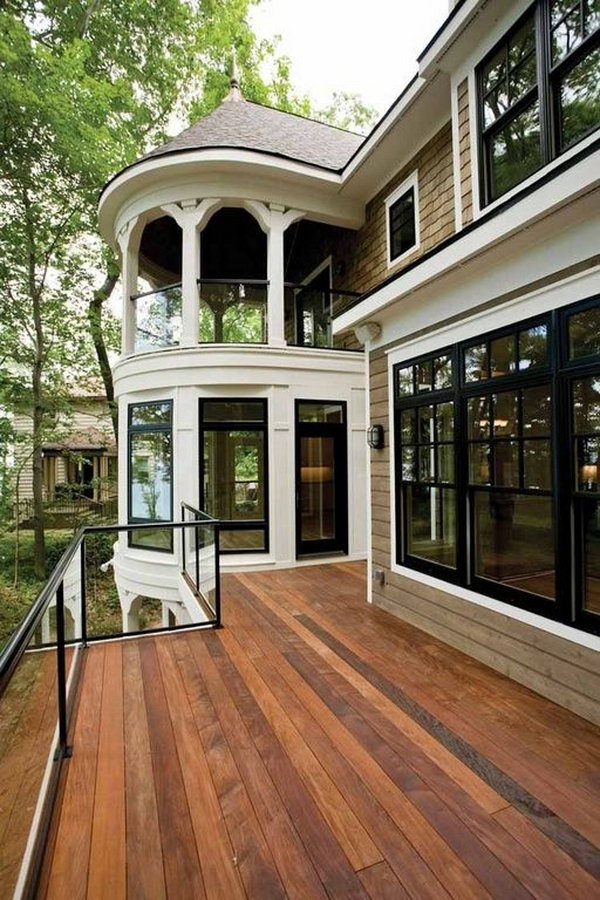 Custom-curved Transcend Rails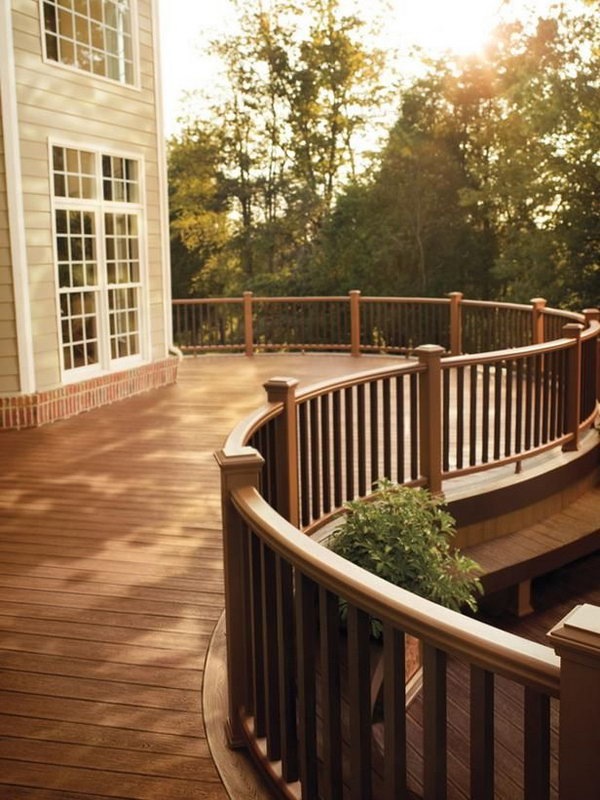 Iron Deck Railing
Elegant Black-and-White Deck Railing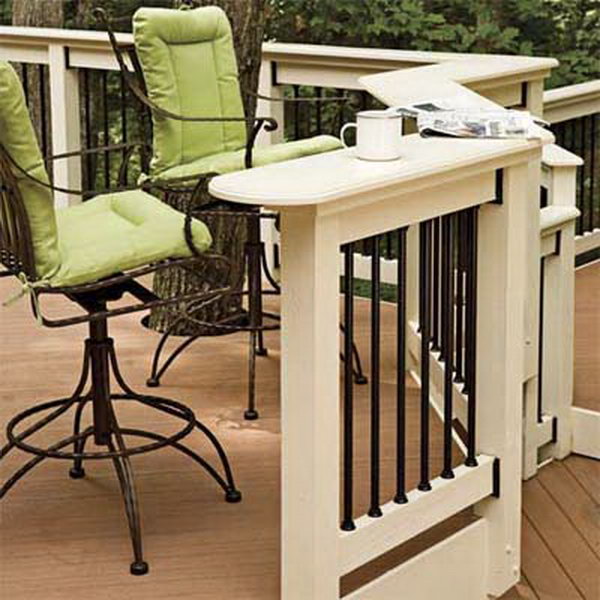 Vintage Transcend Deck Railing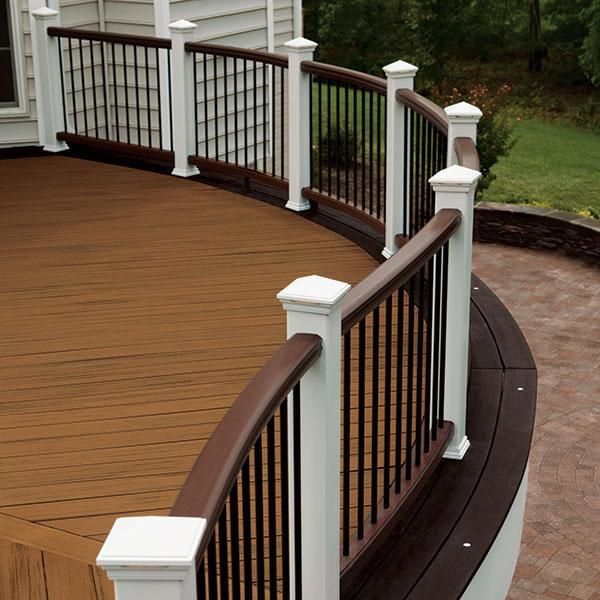 Gorgeous White Deck Railing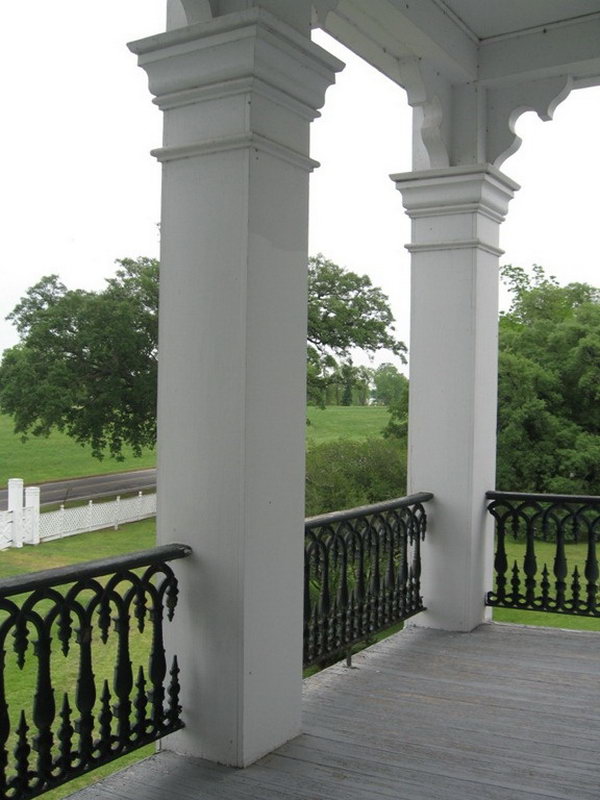 Metal Wire and Steel Deck Railing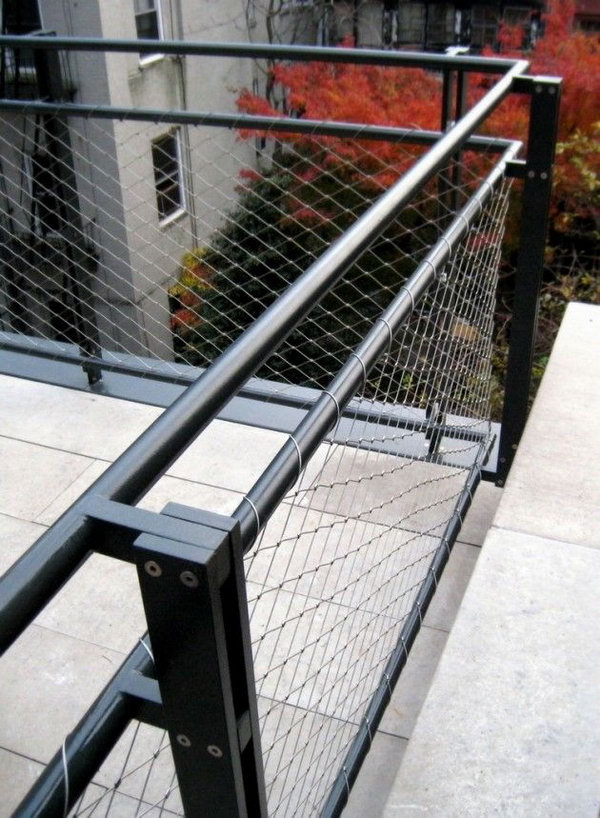 White Wood Lattice Feck Railing