Mudroom, a necessary evil for keeping the mud from the rest of house and saving precious morning time to looking for stuff, usually is very dirty and scuffed and full of old, rotting rain jackets and boots especially the family has children. But it's really a space we spend a lot of time in when we're passing through or taking off our dirty clothes. So why not make it pretty.
If you are starting to plan your dream mudroom, the first thing to consider is what the elements you need and how to organize them. And here're some advice.
Cabinets: One could never have too much storage. Have cabinets/ lockers/ closet in your mud room for your shoes, coats, hats, sports equipment, cleaning supplies and so on.
Bench: A bench allows you to perch while you pull your boots on and take your shoes off. Bench is not just a seating but also do double-duty with extra storage on the bottom.
Hooks and racks: Hooks and racks keep purses, jackets, hats off the floor. And It's a budget friendly way to simply add multiple rows of hooks.
Flooring. Tiles, bricks, marble, woods, bright, warm, whatever you like. The goal is choose on that is durable and easy to clean.
Laundry: A sink is great because you can wash off before you come in the house. Laundry machines in mudrooms make sense to easily wash dirty clothes and keep the dirty out.
And I have rounded up some inspiring mudroom ideas to get you creative, organizing juices flowing.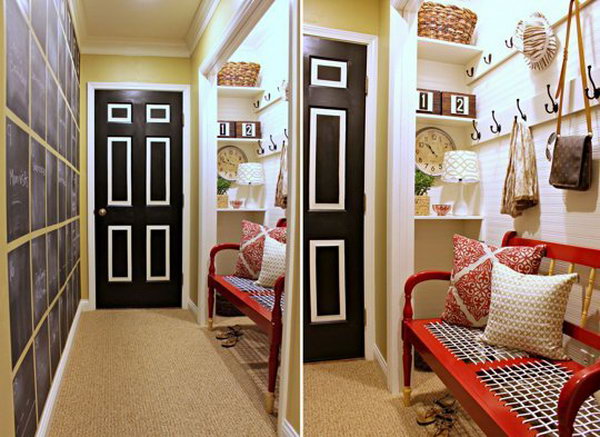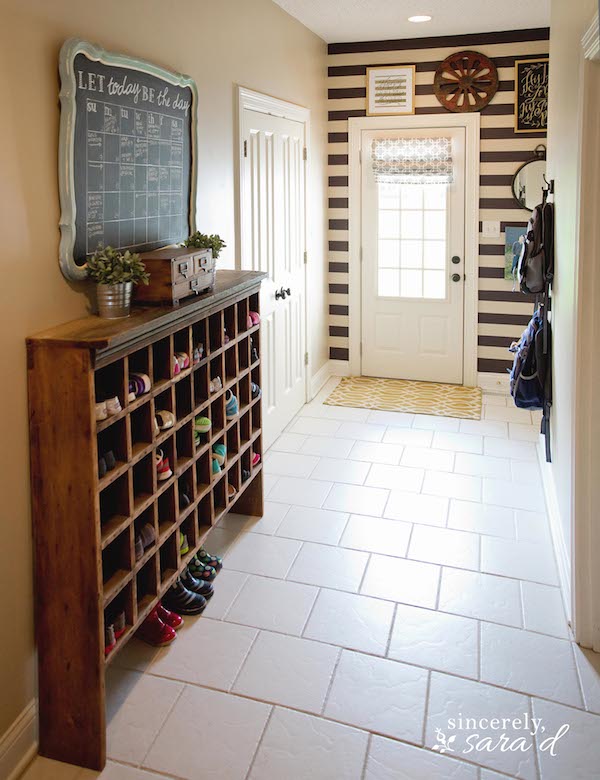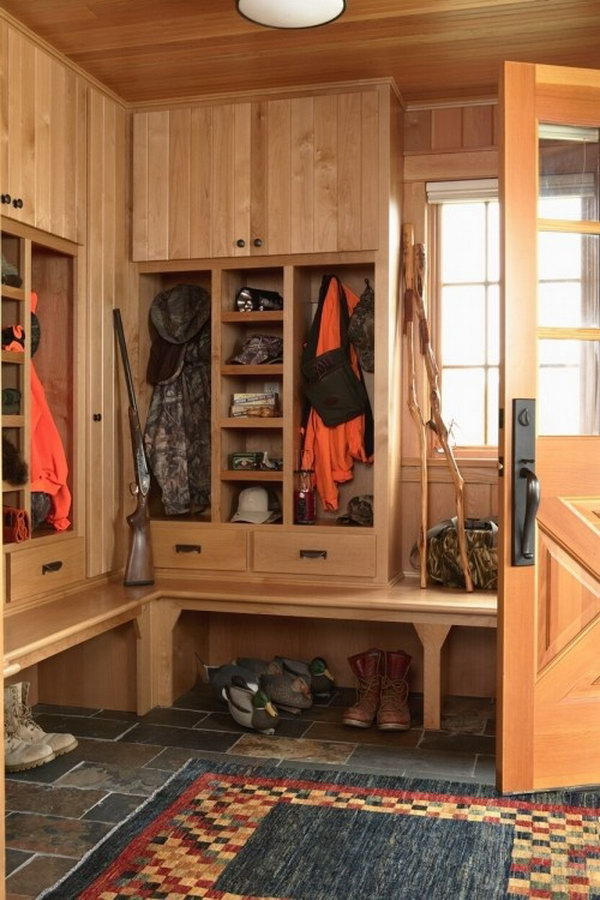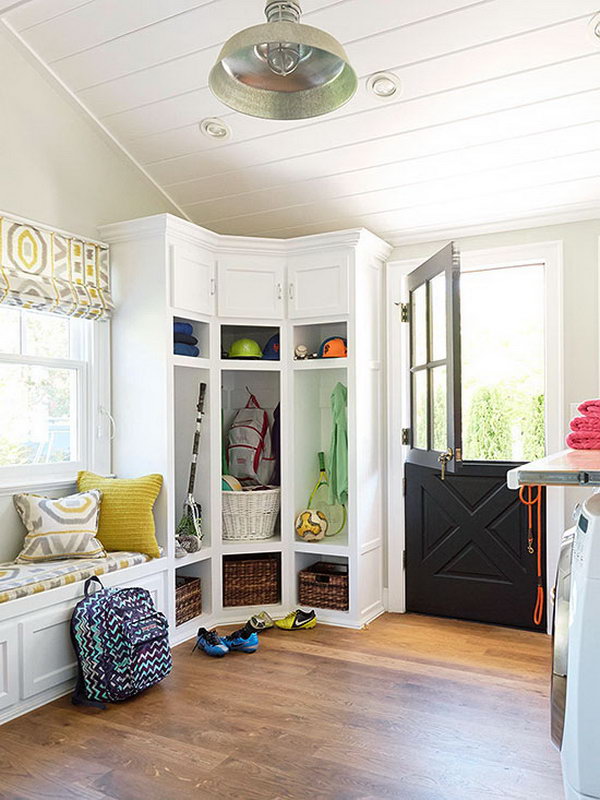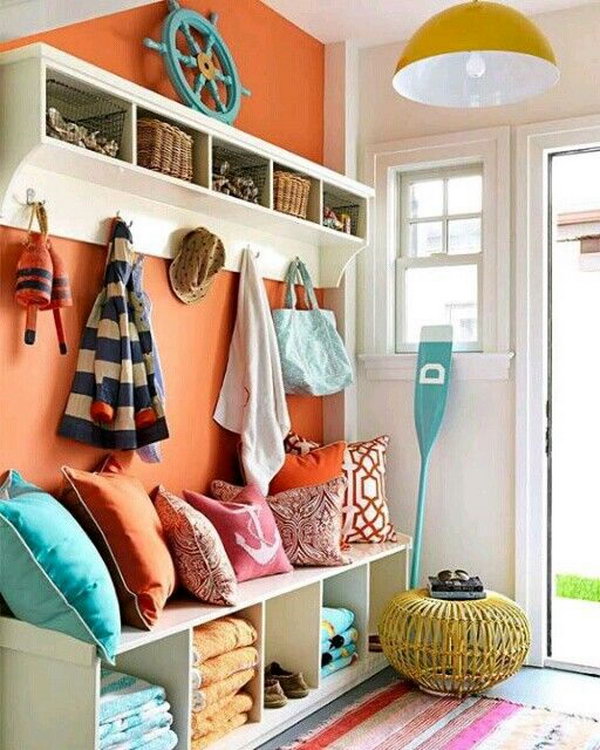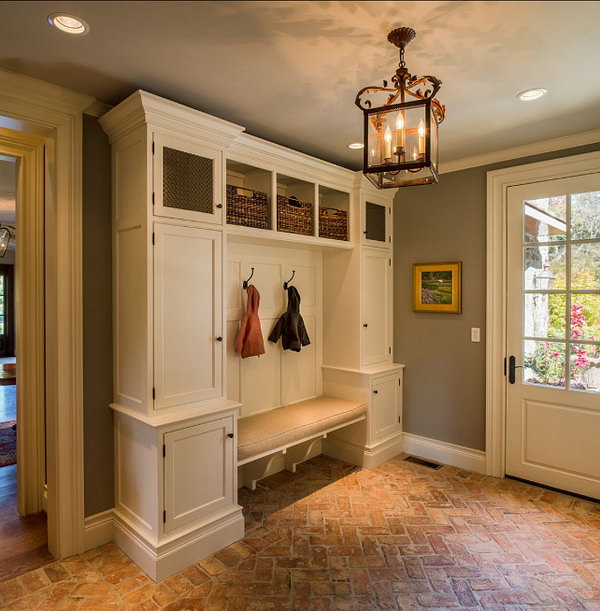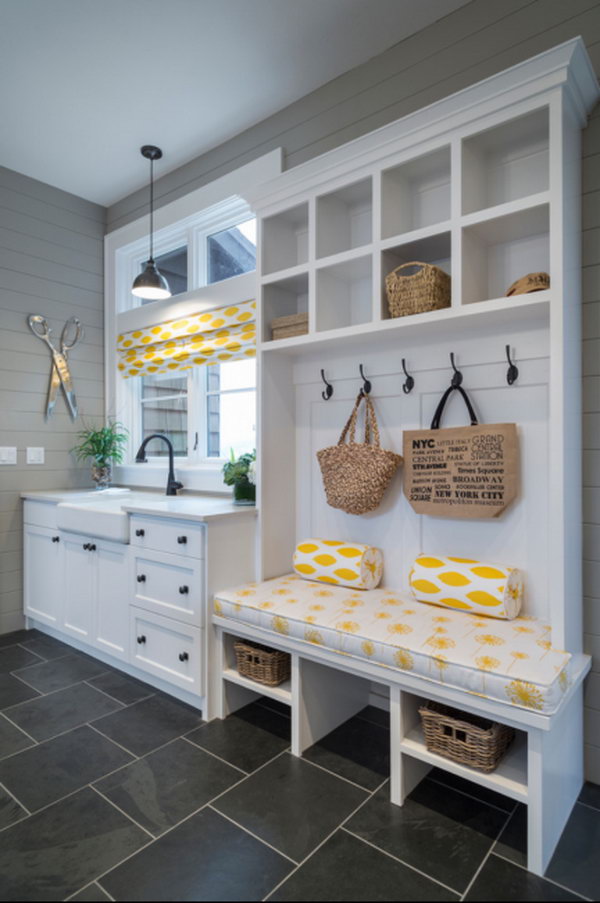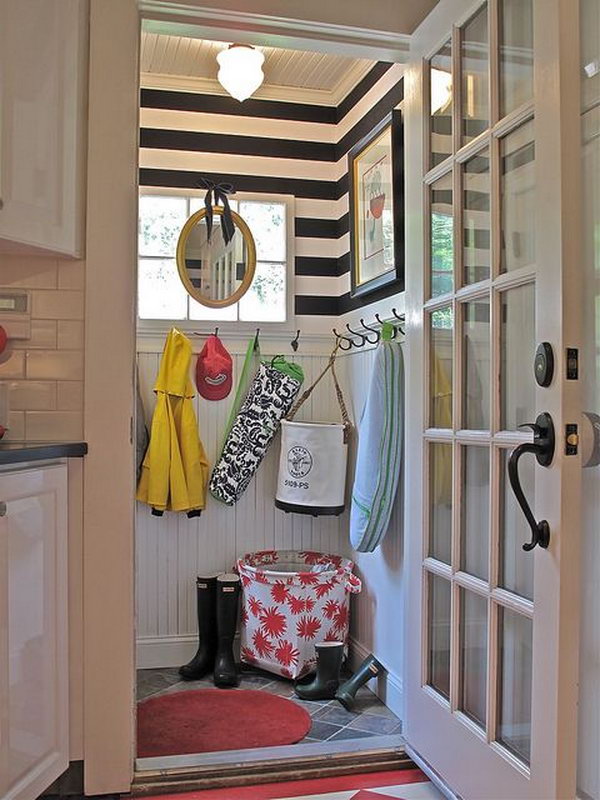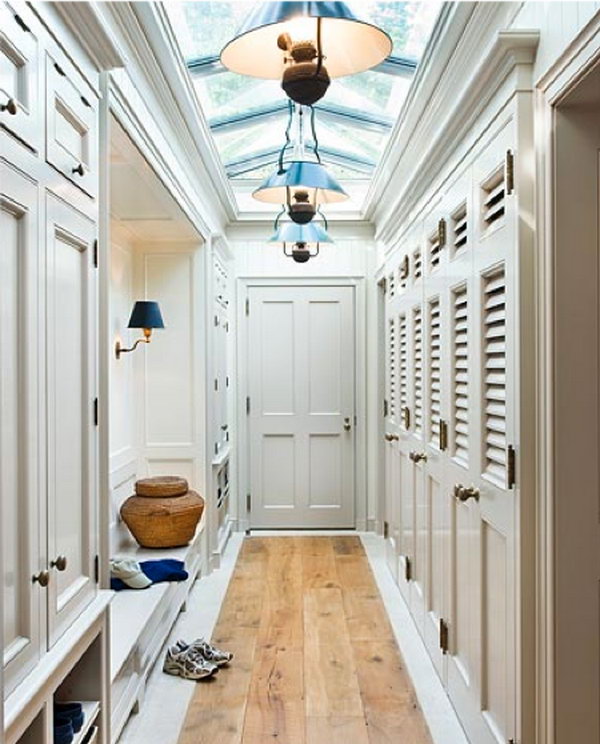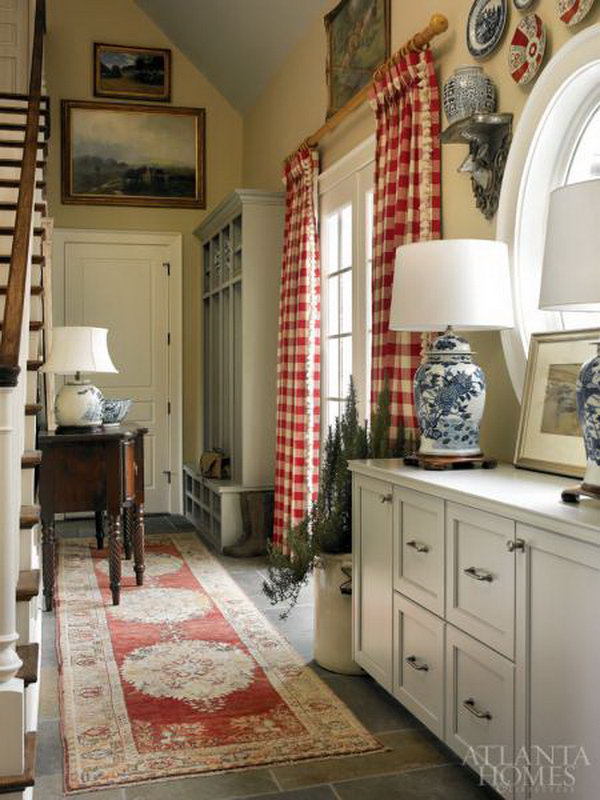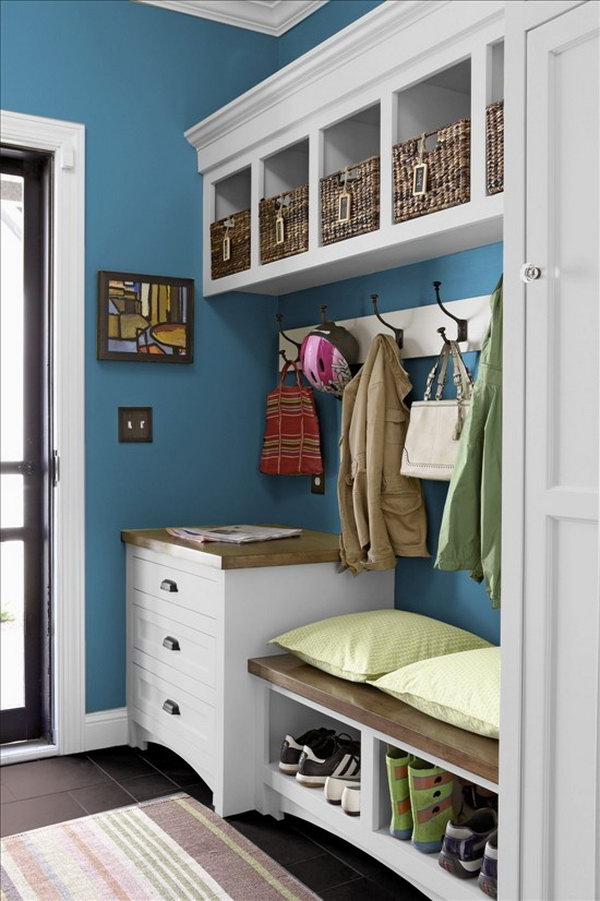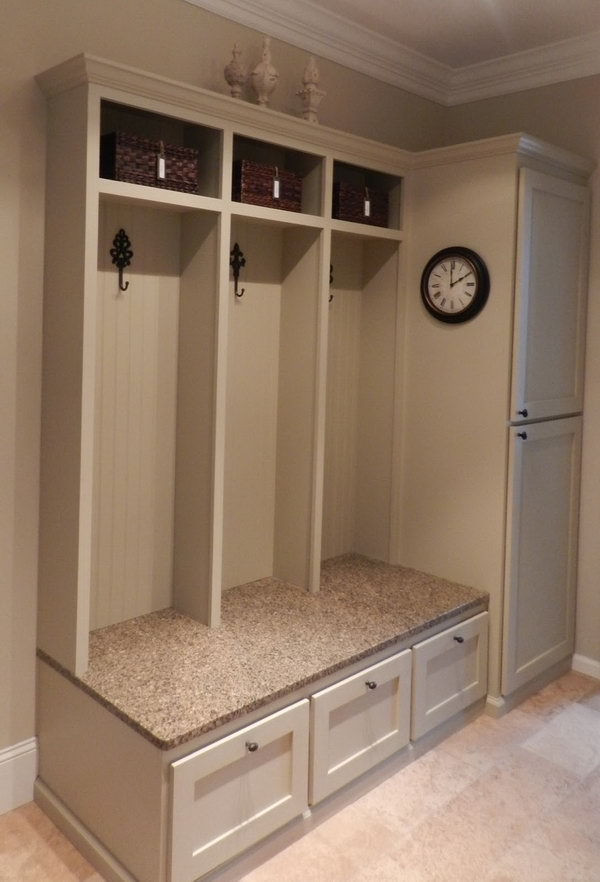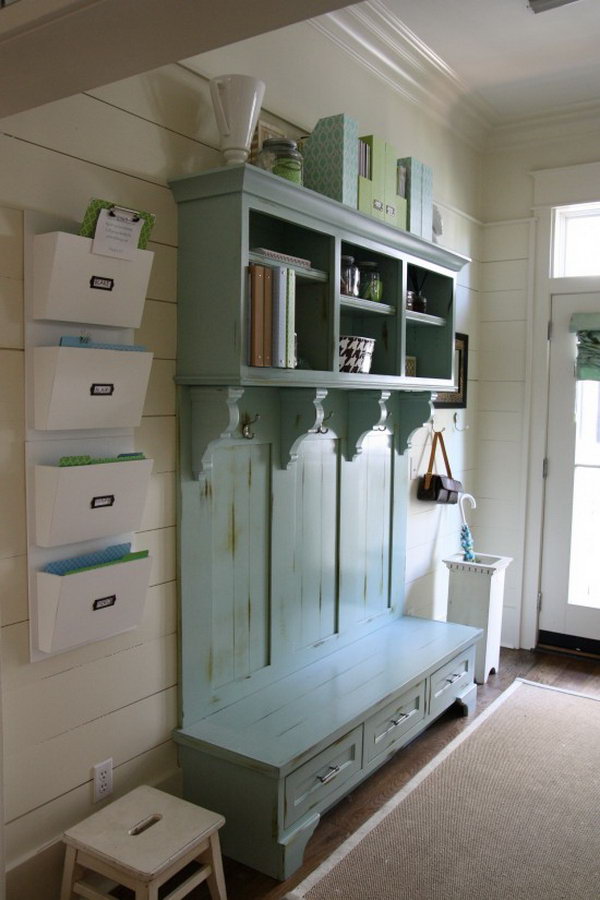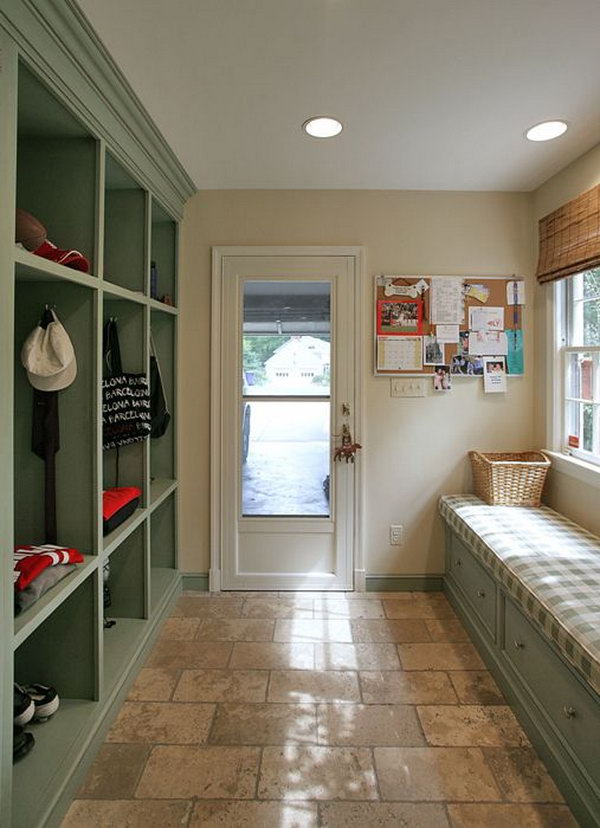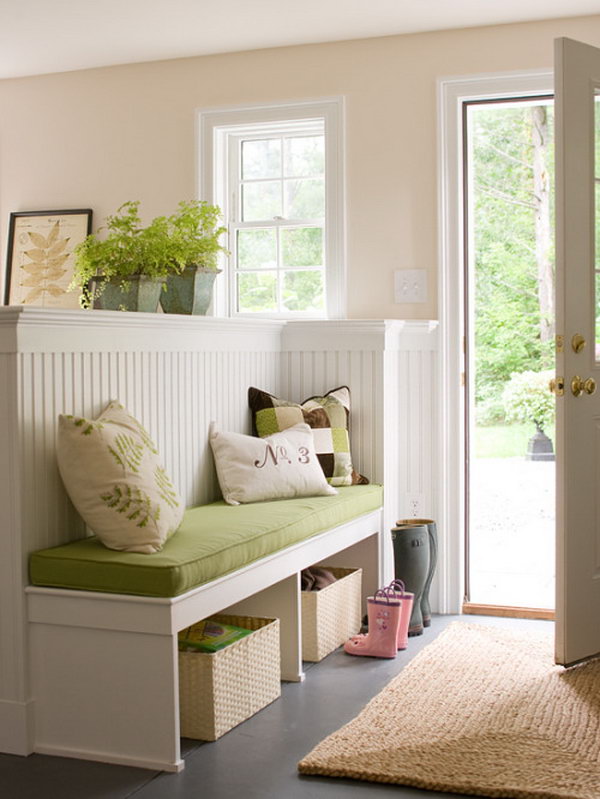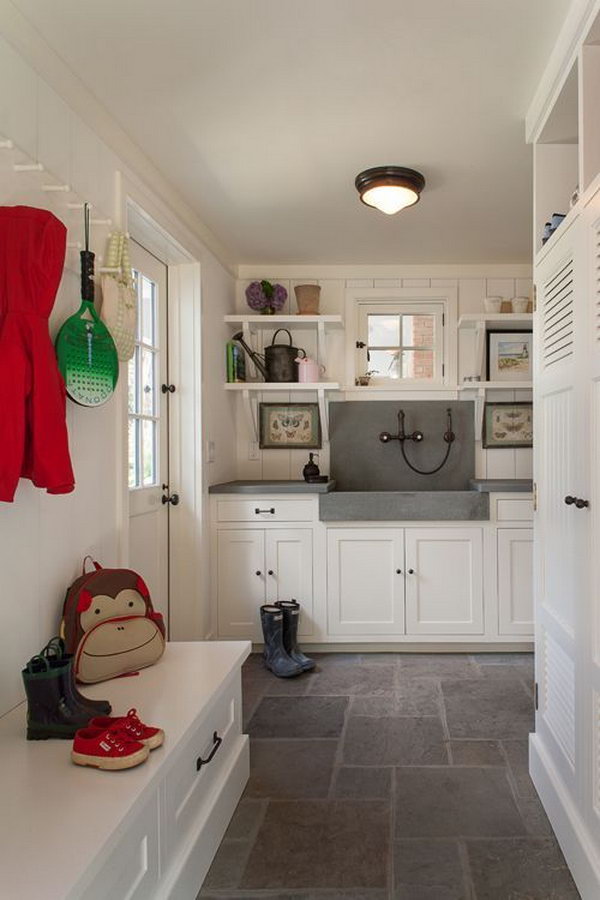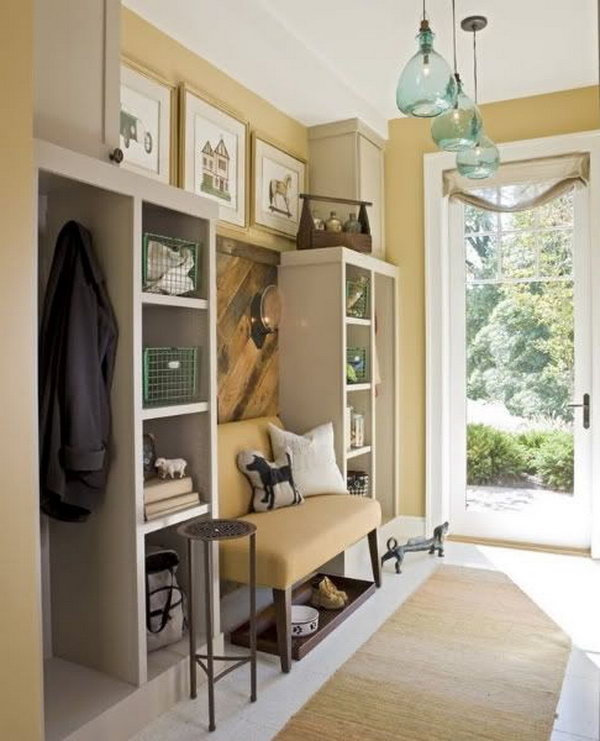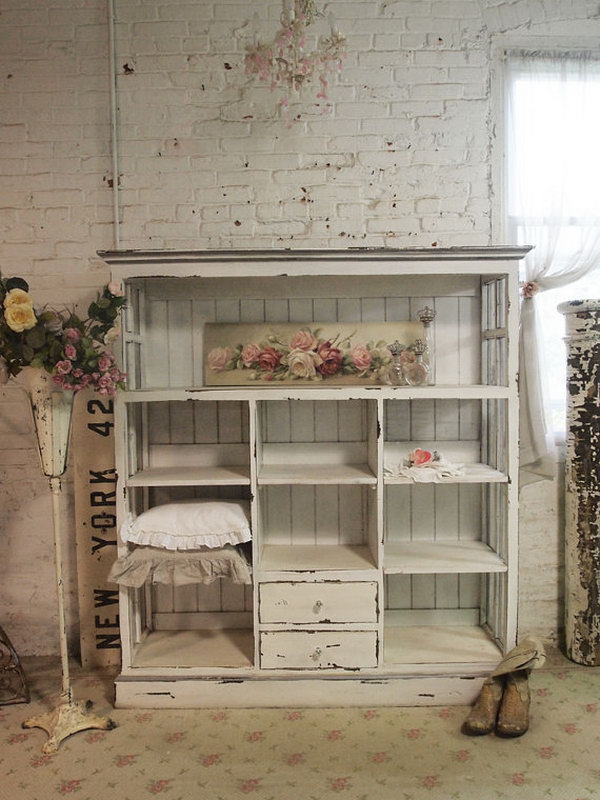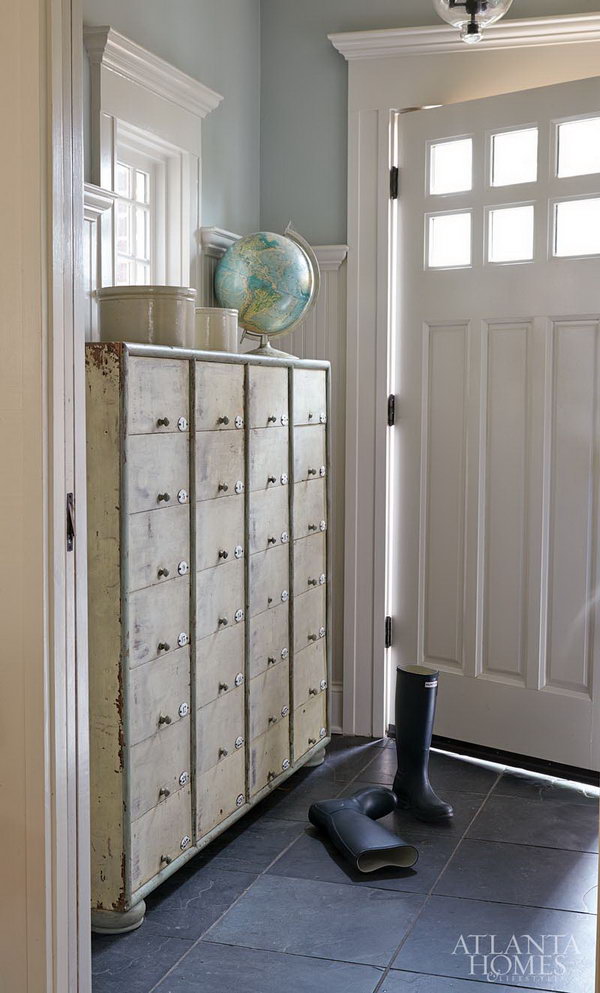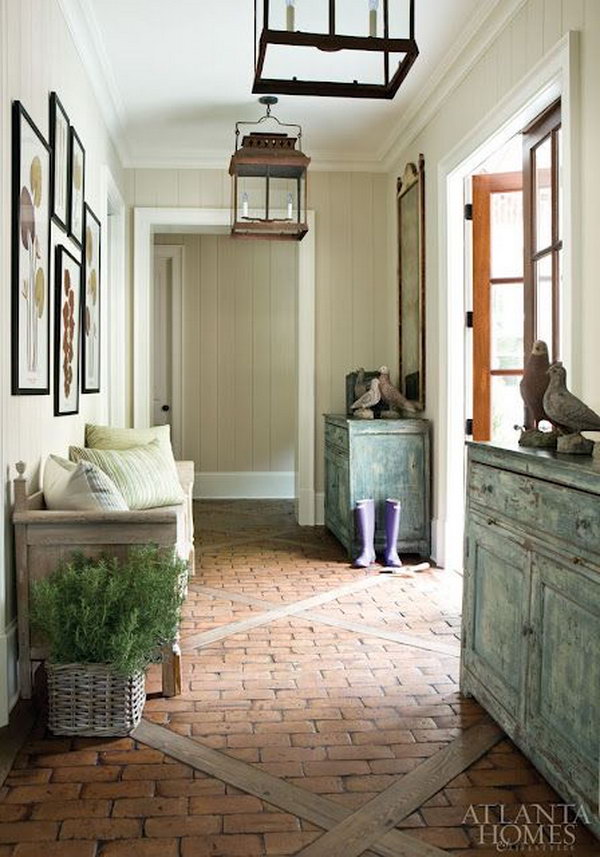 .