3D Drop Ceiling Tiles
Made from recycled cardboard and designed to ship flat and be folded at the installation site, the lightweight two by two foot modules are a cost effective and dramatic solution for spaces that require suspended ceilings.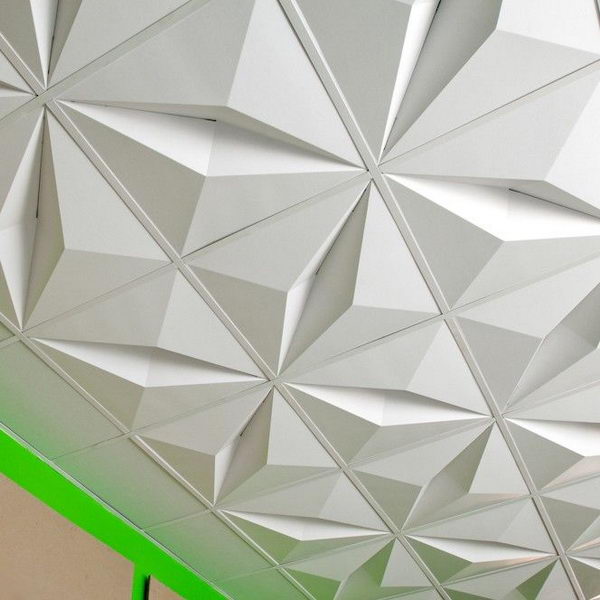 Star Ceiling
Install fiber optic star ceiling kits, tiles and domes into your living areas and children's bedrooms. Enjoy many movies and quiet times under the stars.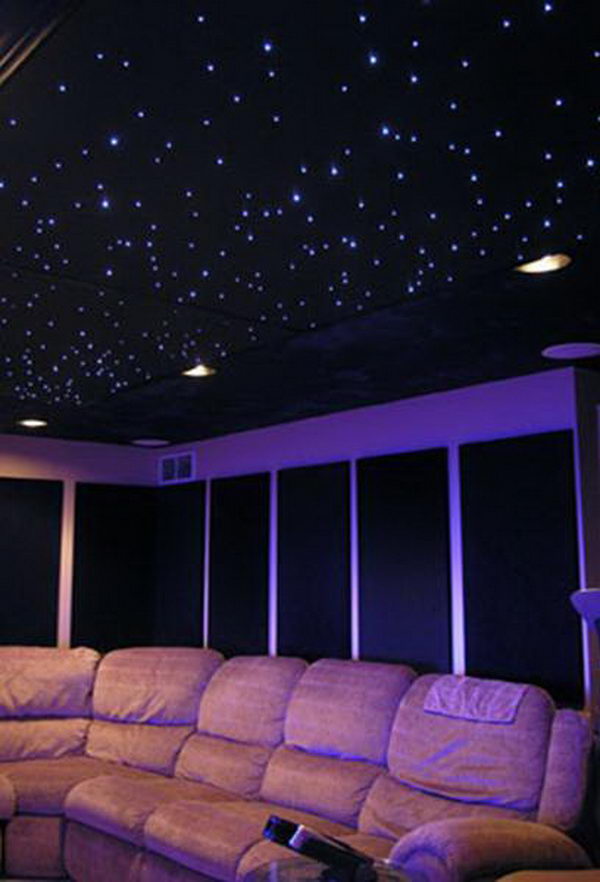 Basement Ceiling Bookshelf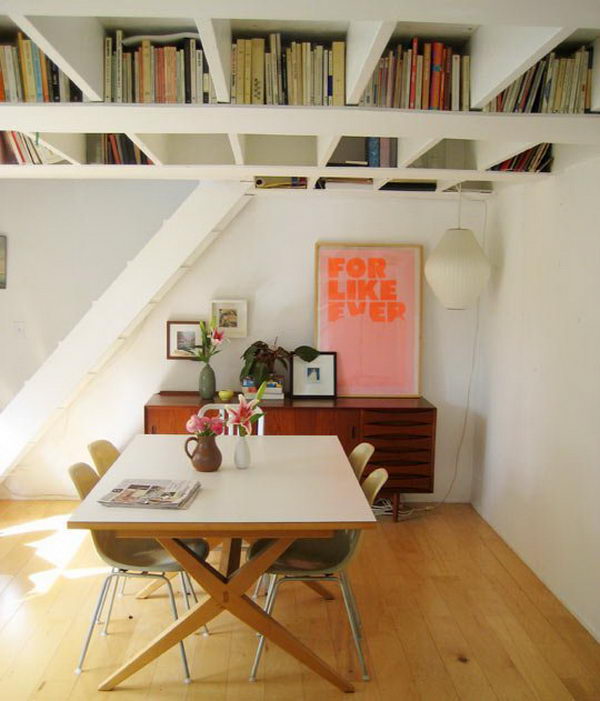 Ceiling Drawers
Suspend the drawers from the ceiling and use a cleat to keep the shelves closed.
Storage in Basement Floor Joists
Joist cavities are the perfect size for plastic storage containers.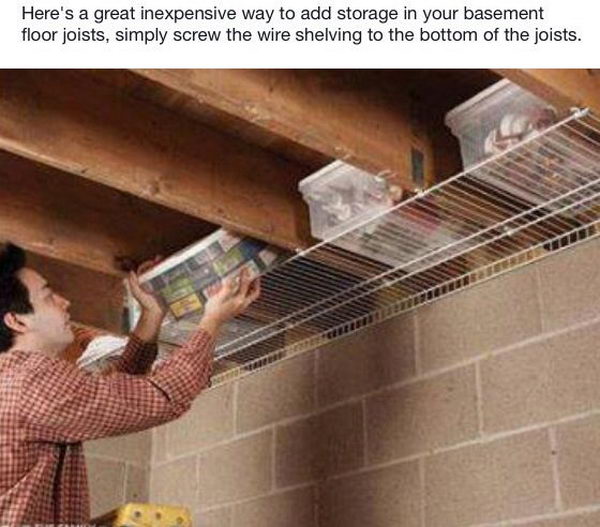 Unique Basement Ceiling Idea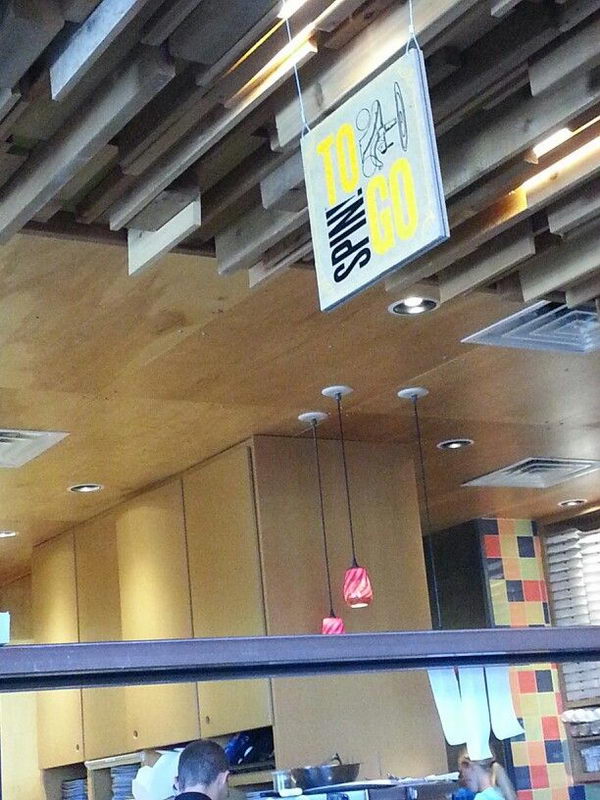 Industrial Look Basement Ceiling Painting
Instead of drywall or drop ceiling, paint it all with an Airless Sprayer in white to make it uniform but blend in and bright.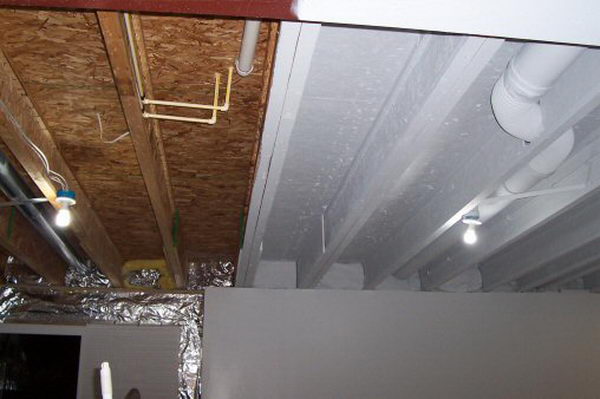 DIY Basement Ceiling with Old Pallet Crate Lids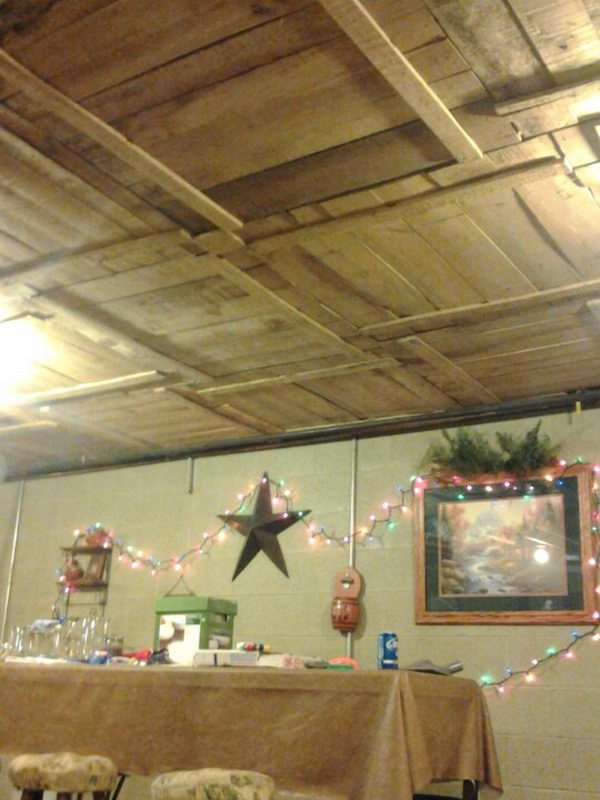 Plumbing Pipe Lights
These light fixtures from MESH Architects score very high points. Clever yet simple; industrial yet romantic.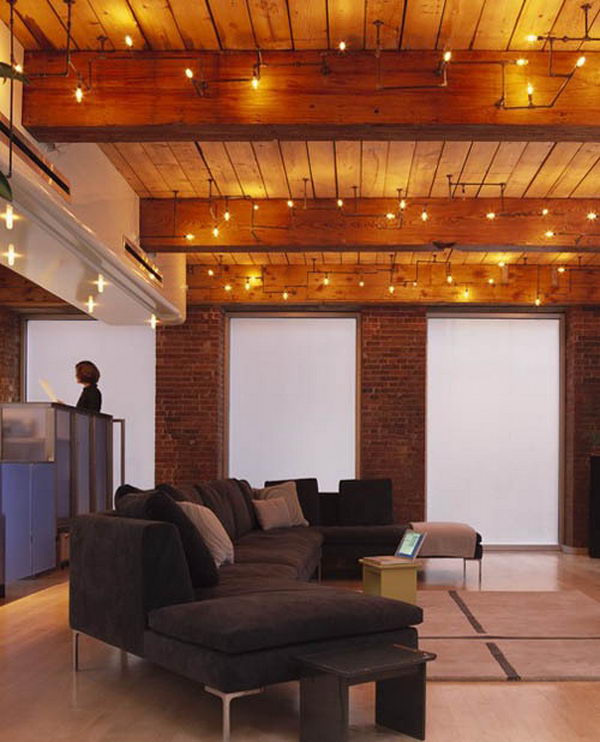 Fabric Ceiling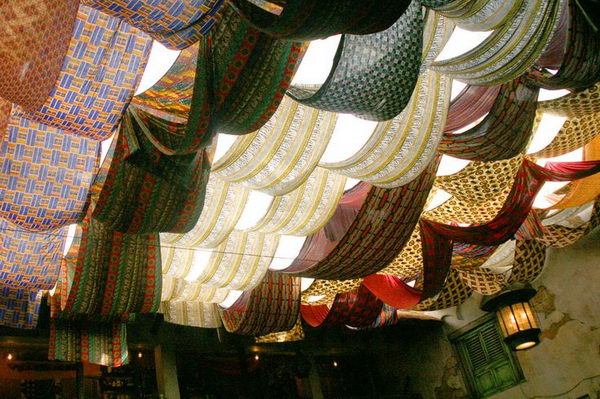 Man Cave Basement Idea
A "Man Cave" is a room in the house (although some men have been known to renovate sheds), where a man can get away from the pressures of daily family life.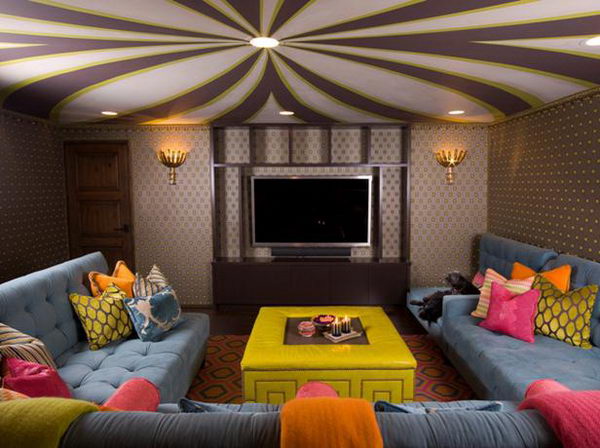 Black Splash Tiling as Ceiling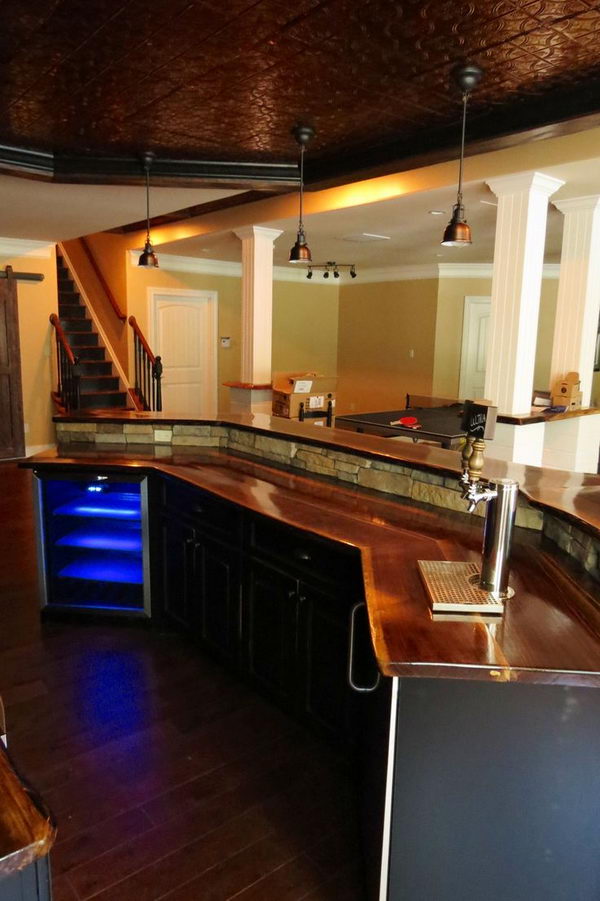 Cool Basement Ceiling Idea
Basement ceiling idea could be really cool if there was tube lights or led's shining through from behind it.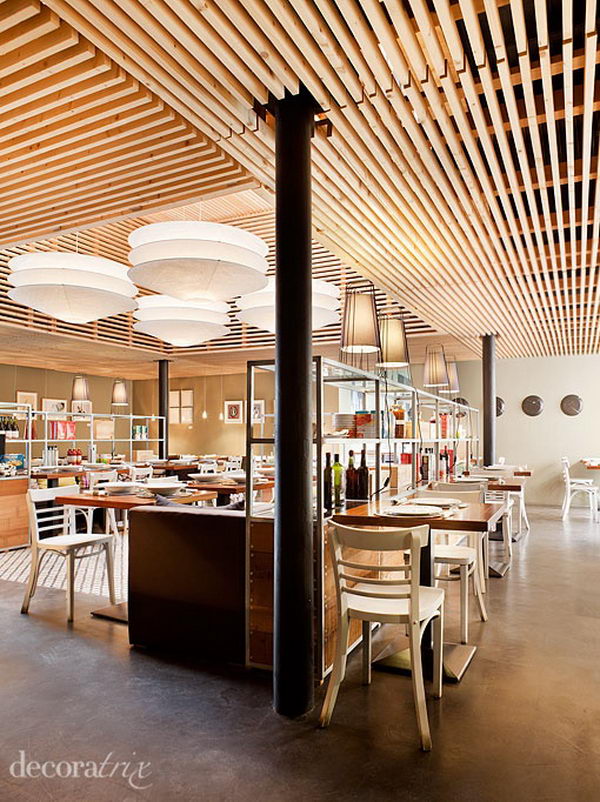 Home Theater Ceiling Idea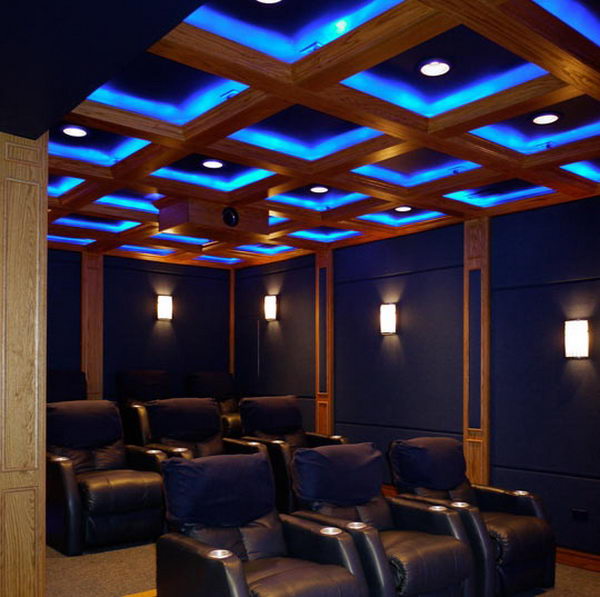 Tented Ceiling Playroom
Tented Ceiling Playroom in basement created by stapling fabric panels to exposed floor joists.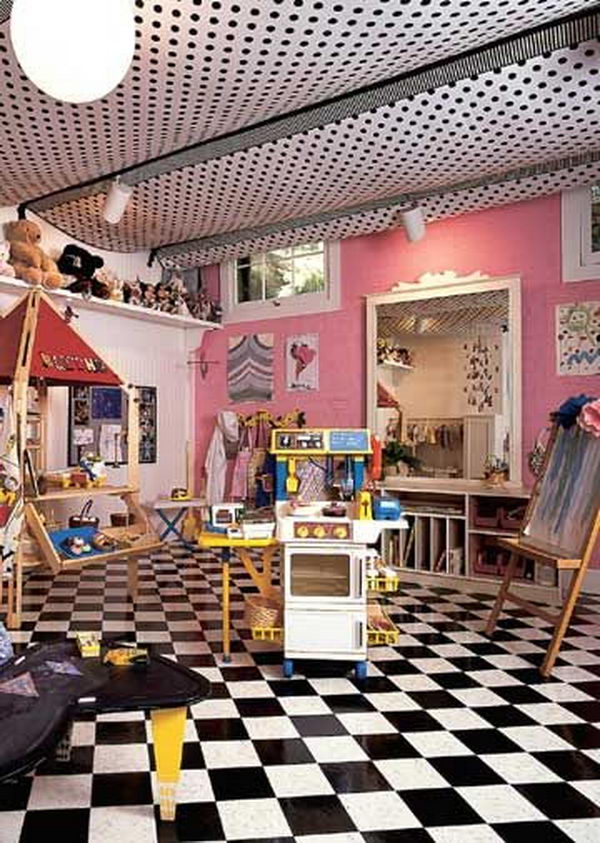 Basement Bar Ceiling Idea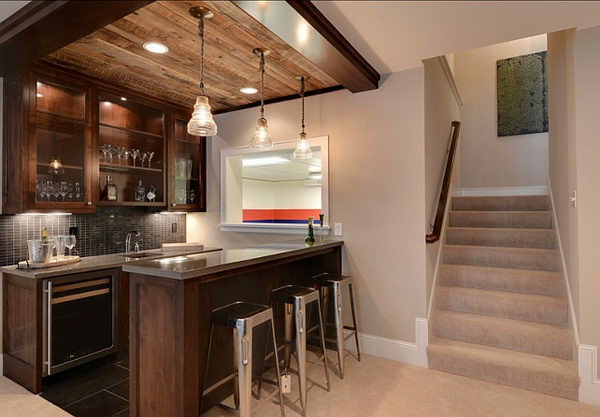 Painted Pipes and Ceiling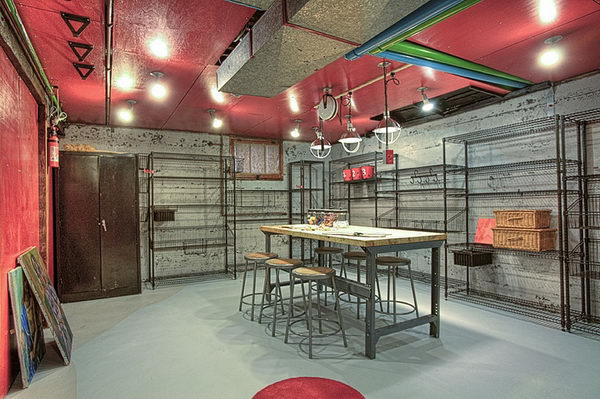 Ceiling Art
Ceiling art fits easily into your dropped ceiling or suspended ceiling grid and provides not only easy access to pipes and wires overhead but creates a larger than life appearance for the overall space.
Floor to Ceiling Framed Art
Quite intrigued with the idea of the floor to ceiling framed art, white floors and of course the swing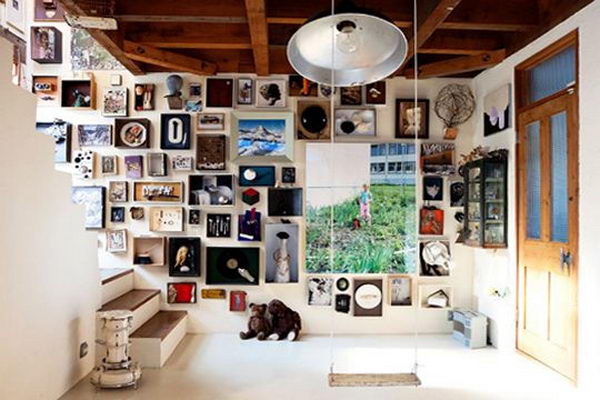 Black Basement Bookshelves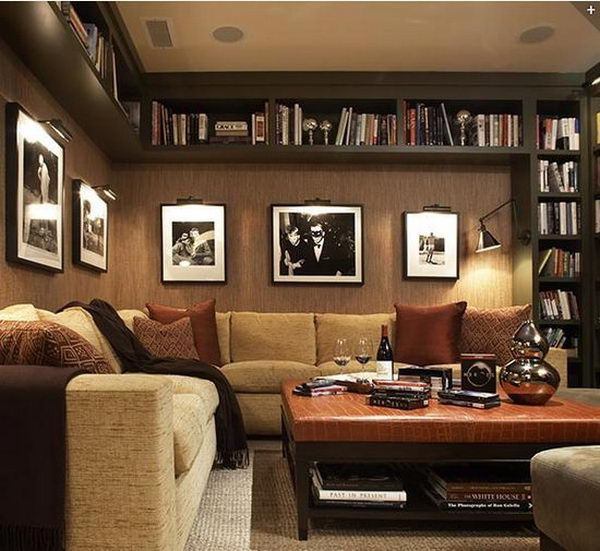 Photos on Basement Bar Ceiling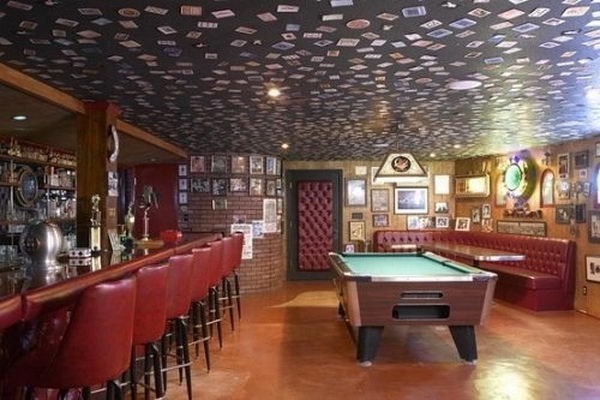 Small Basement Ceiling Painting
Put up bead board between floor joists and paint it white to brighten the space.