Country kitchen tends to have these characteristics: handmade pleated curtains, painting walls, antique wood cabinets, crude wood ceiling, simple earthen and primary-based colors. Country-style kitchen cabinets are made of wood, because it is more natural. The role of color remains crucial, a variety of bucolic green, warm red of autumn leaves, and even the color of the pond, both used in cabinets, paint or tiles on the floor can evoke associations of outdoor life. Flooring and wall materials highlighting original: country style also has its distinctive signs, such as exposed beams, pine paneling and exposed brick. If you want to create a pure country style kitchen, here are the challenges you will meet: direct use of brick paving, logs ceiling instead of wood wall or plank stuff ceiling (since the materials are not easy to find).
Now, the country style kitchen joined many modern equipments, yet did not lose the tastes of traditional country: because country style is not original. Use of stainless steel appliance, range hood, dishwasher drawers, refrigerator and oven make people's lives easier. And these modern devices did not seem garish; on the contrary, they are very harmonious with the rustic style.
Here we collected 50+ beautiful country kitchen design ideas to inspire you. Enjoy them and leave your thoughts in a comment.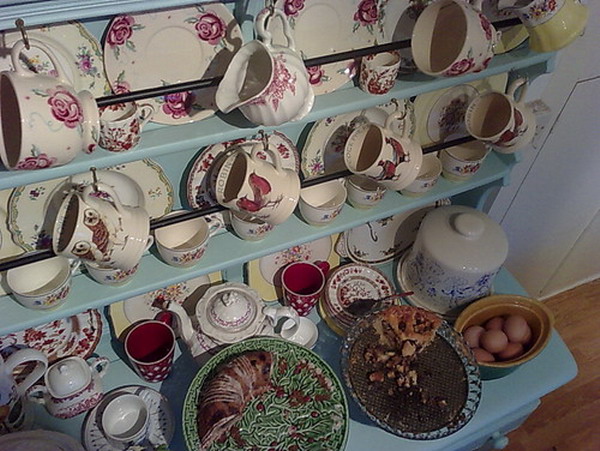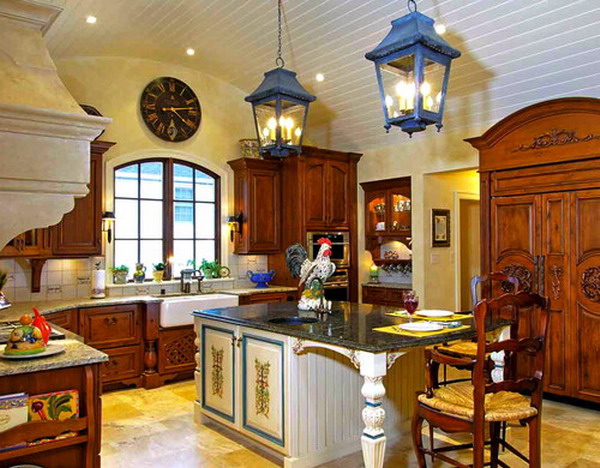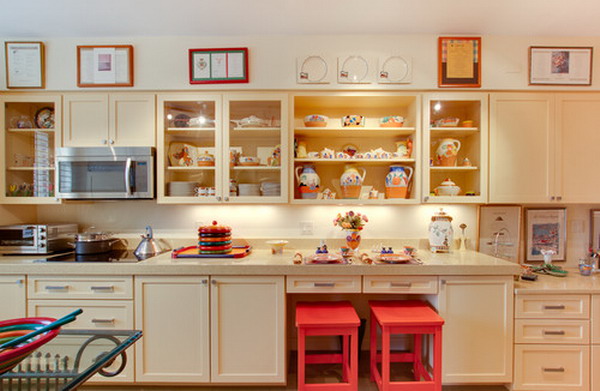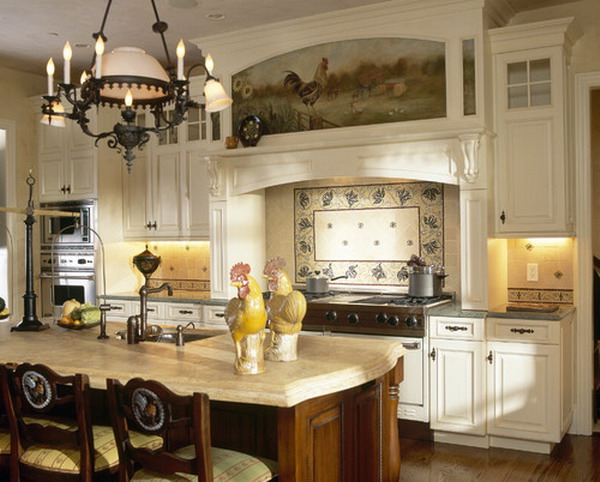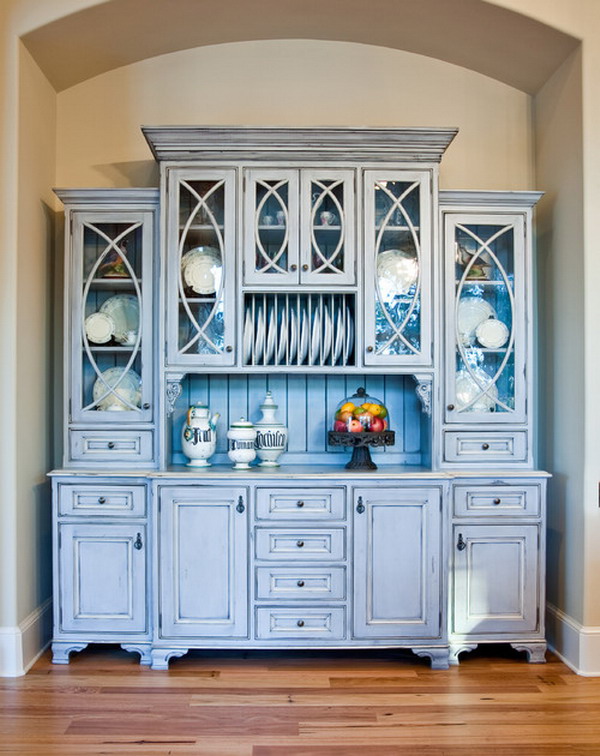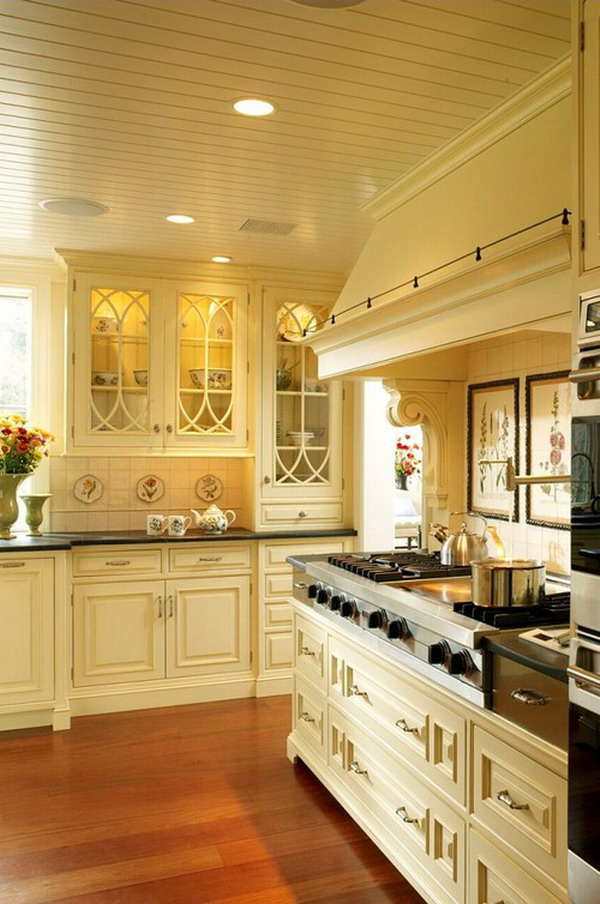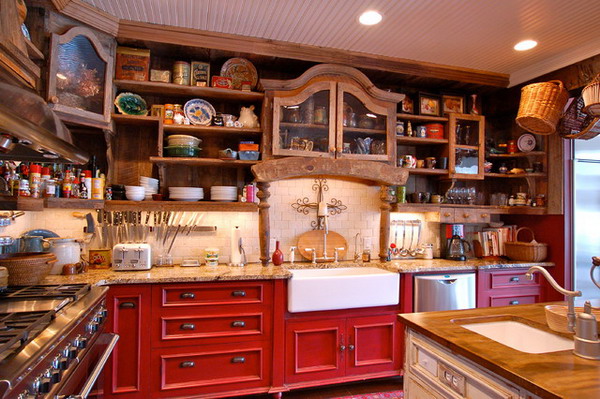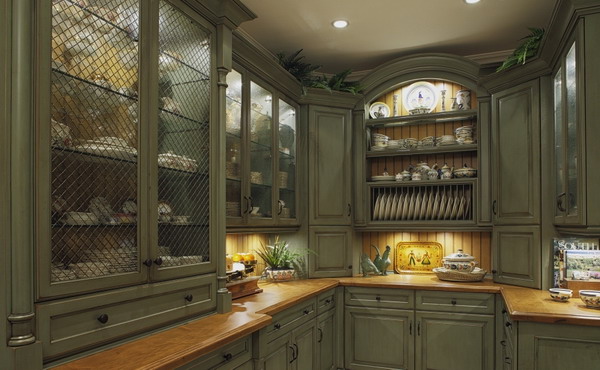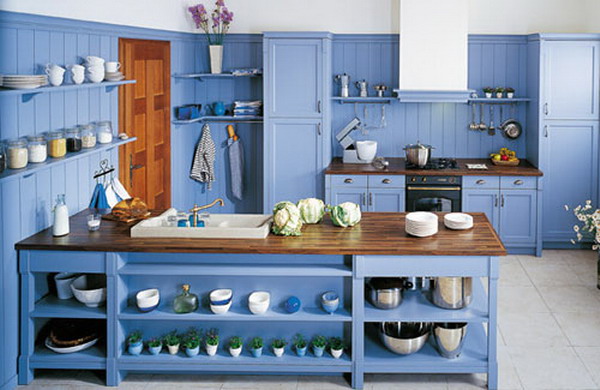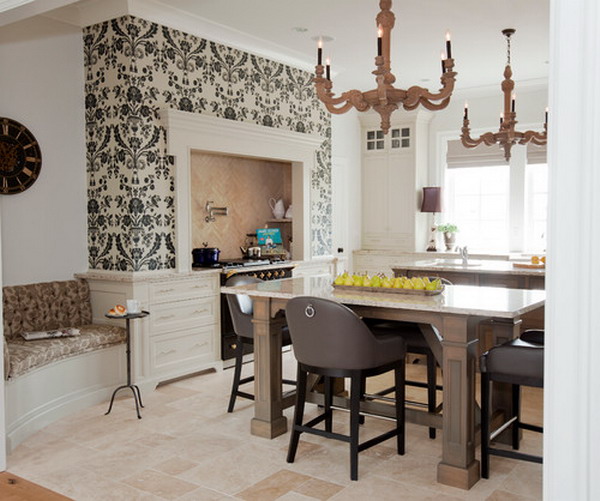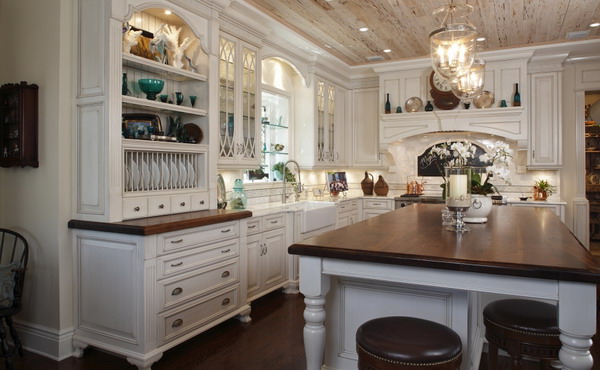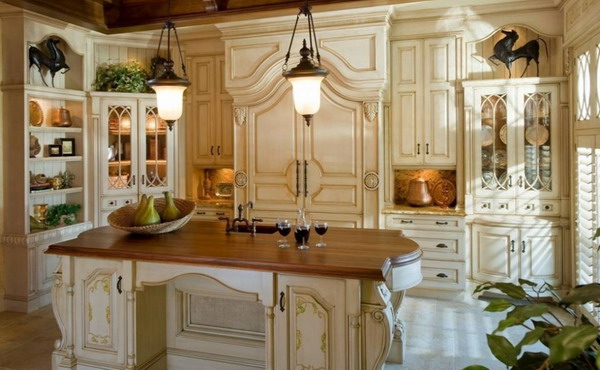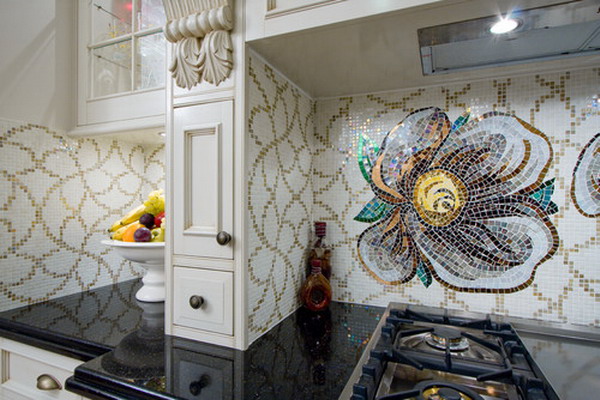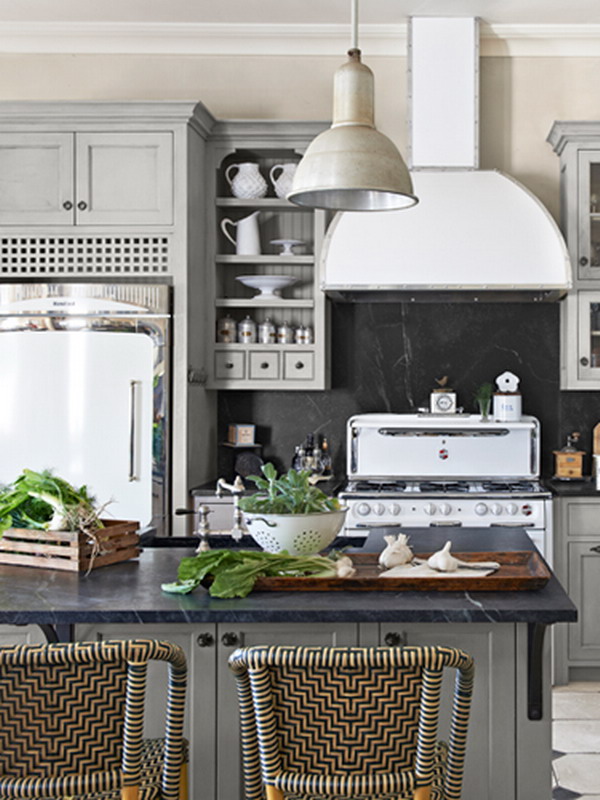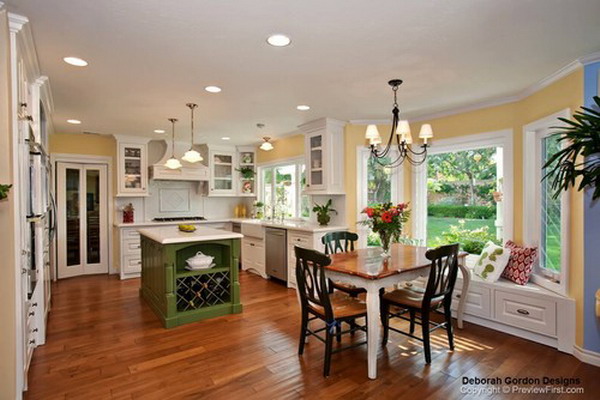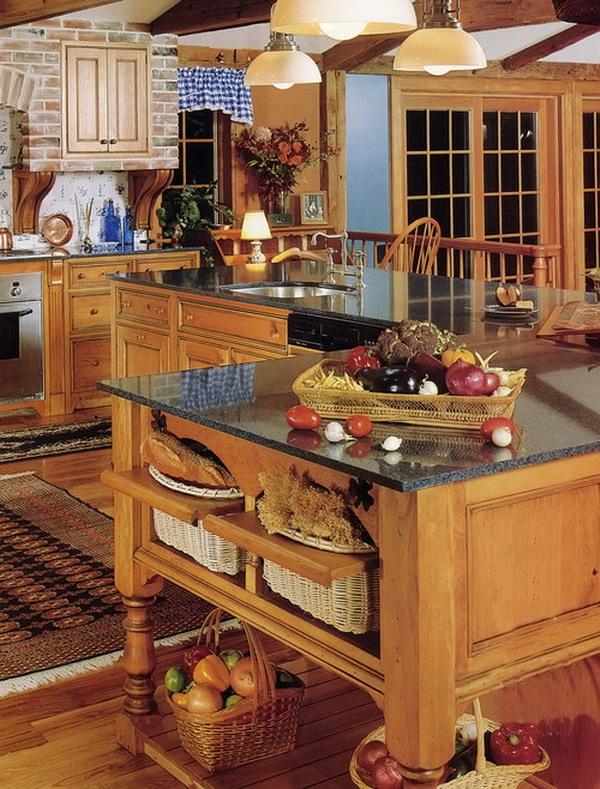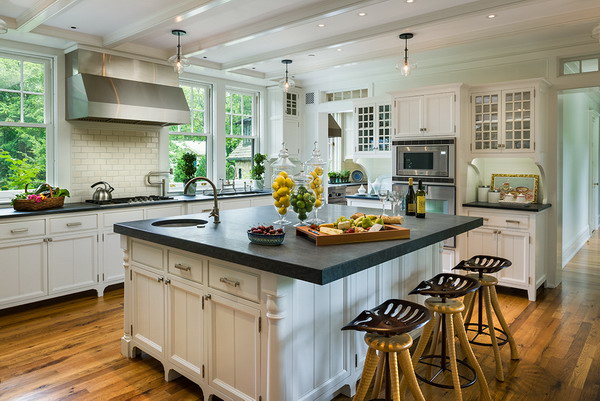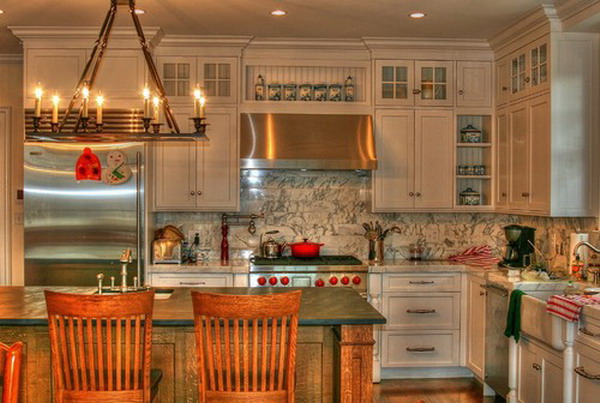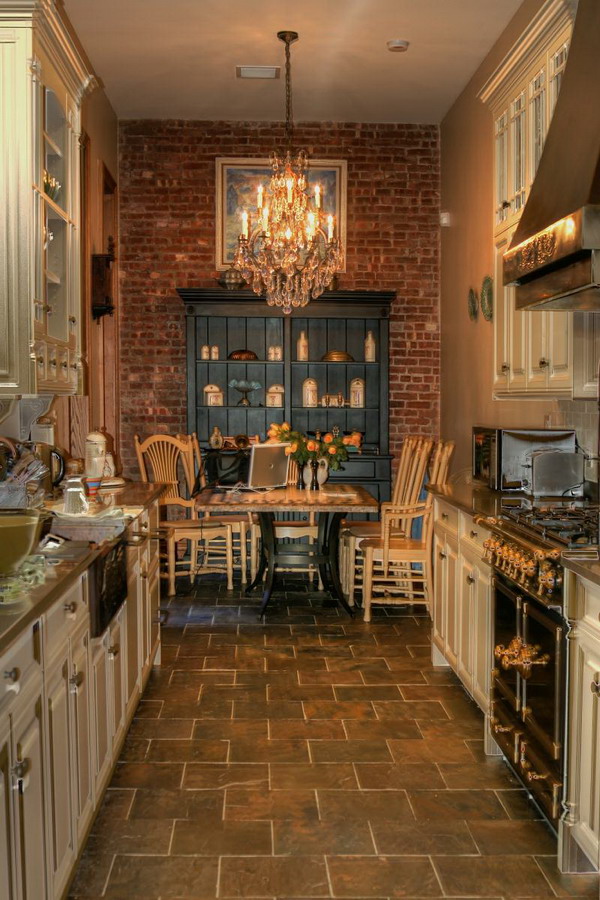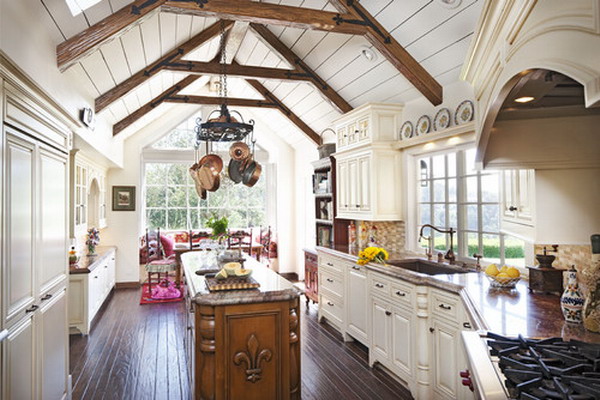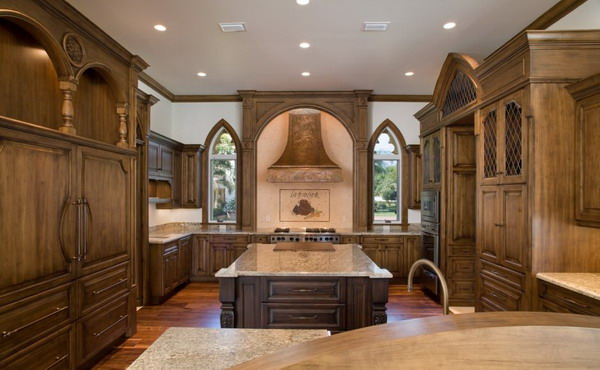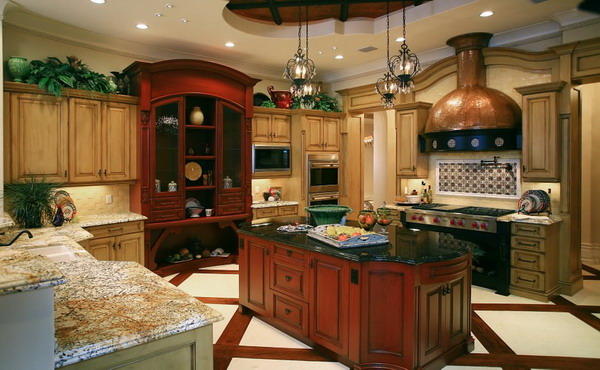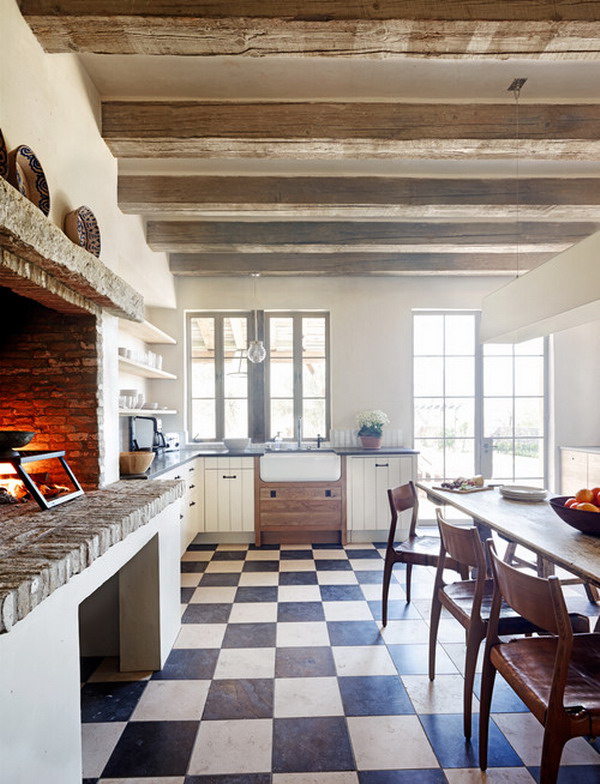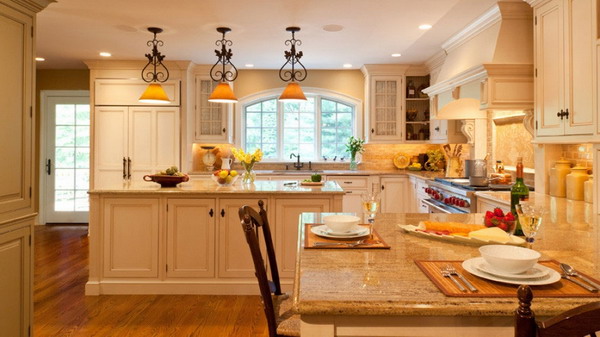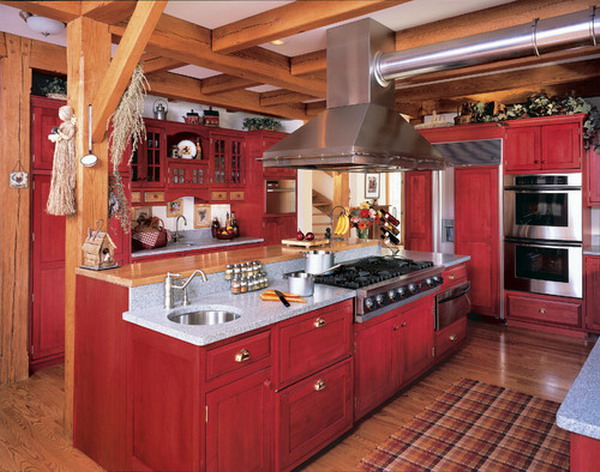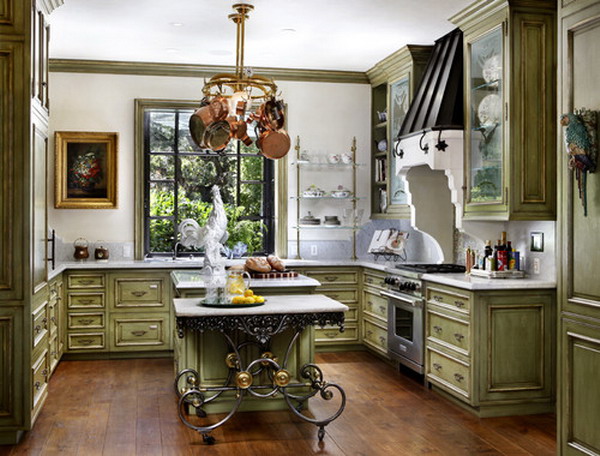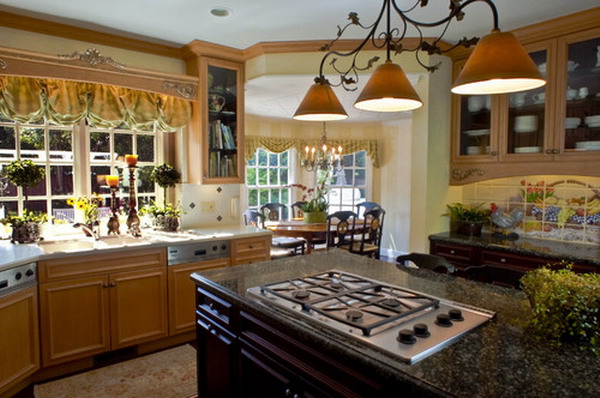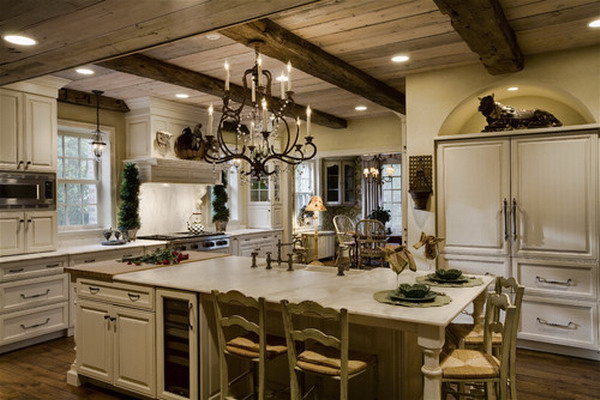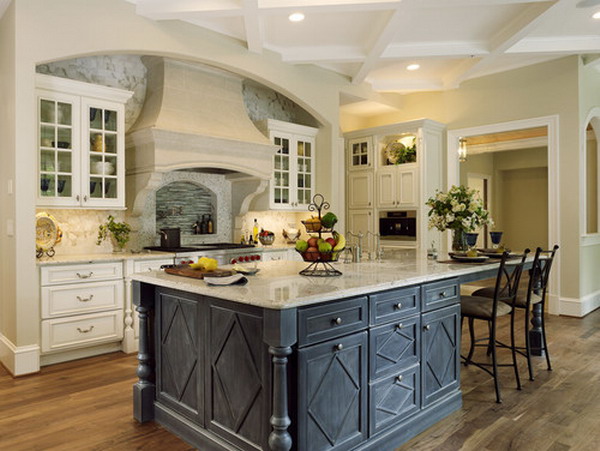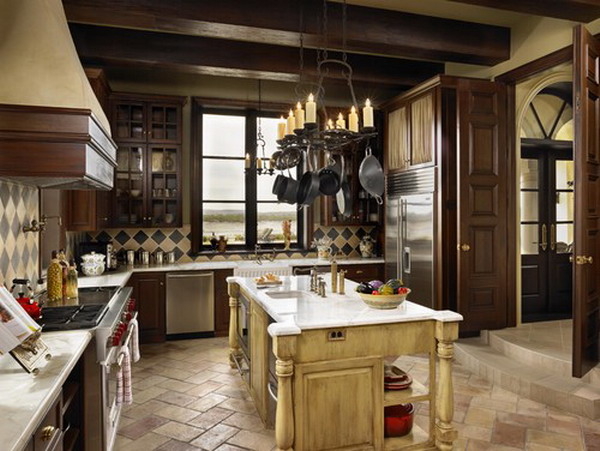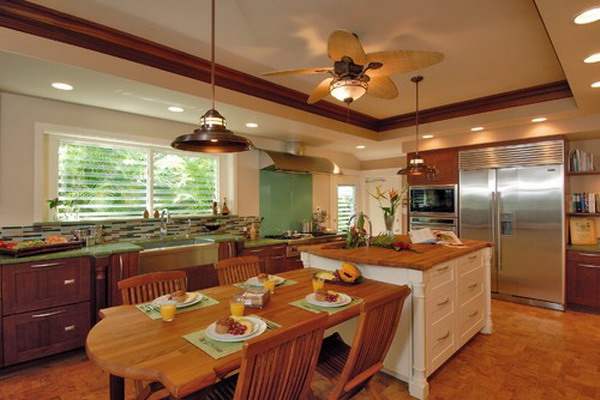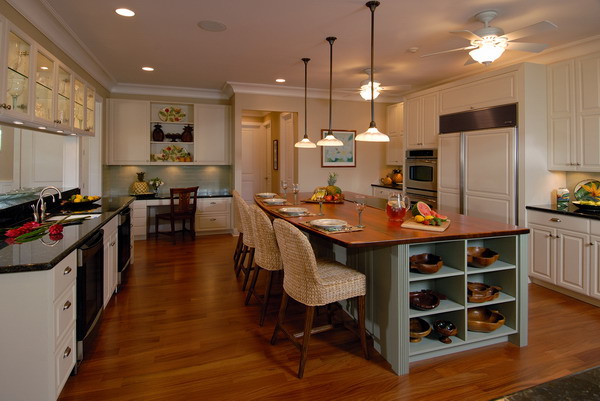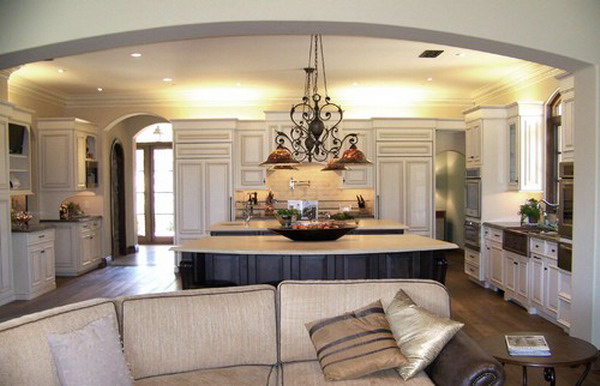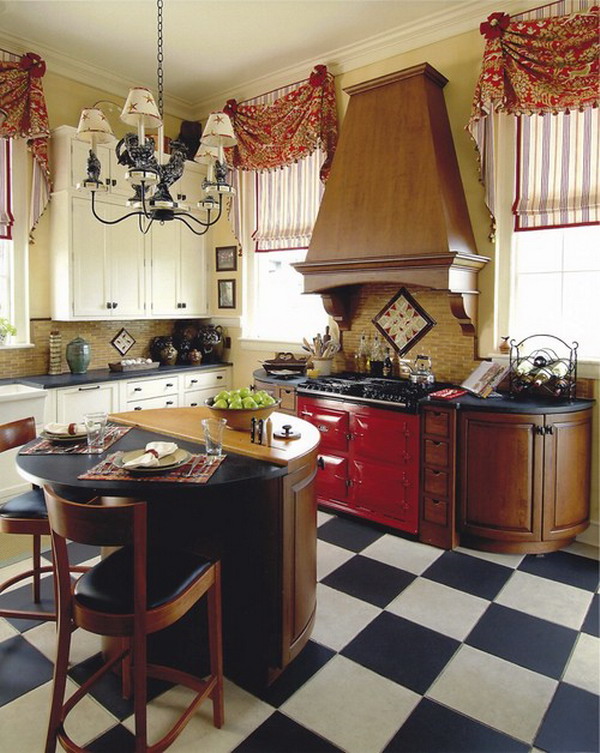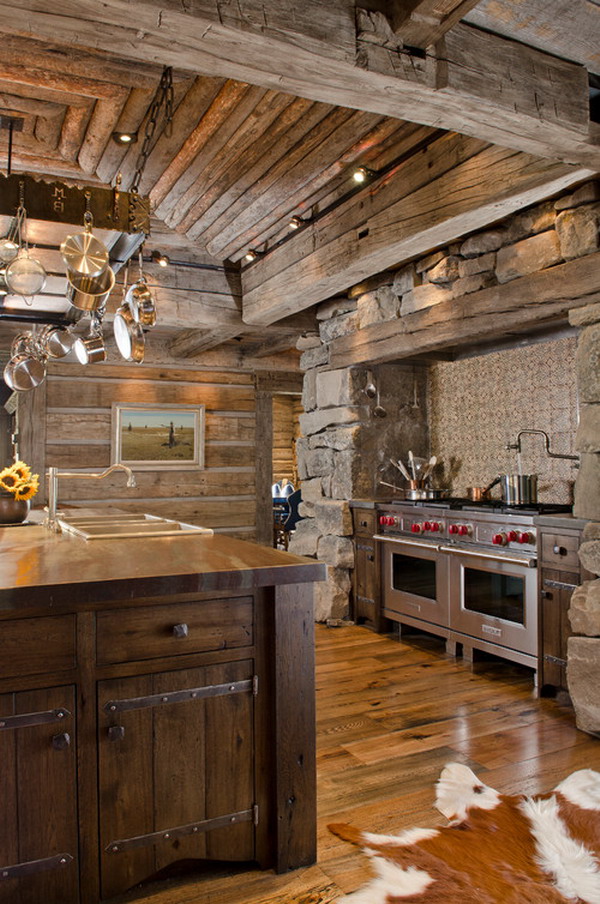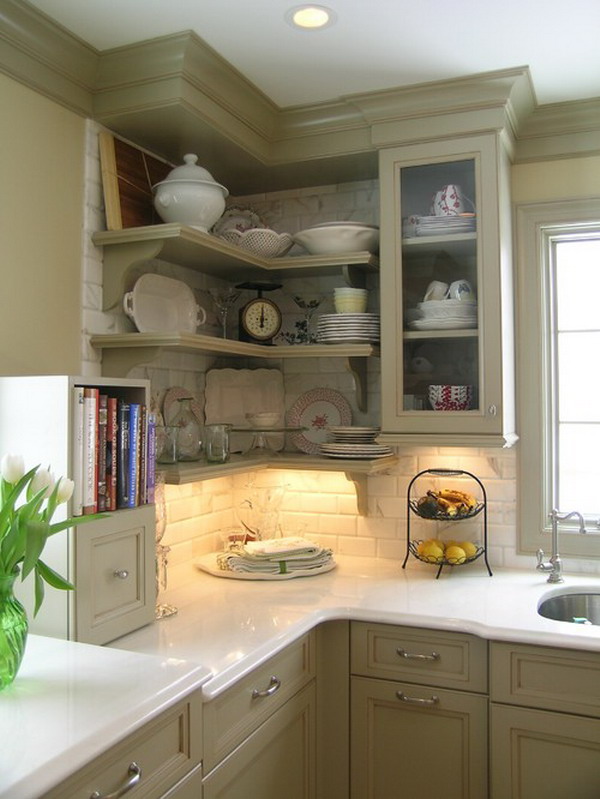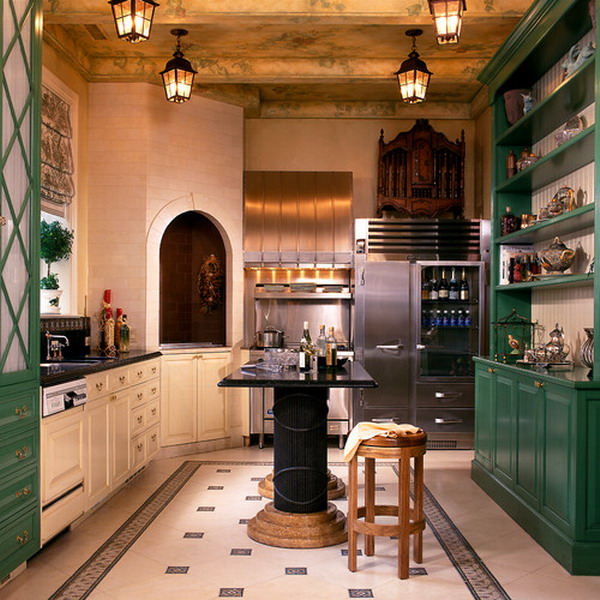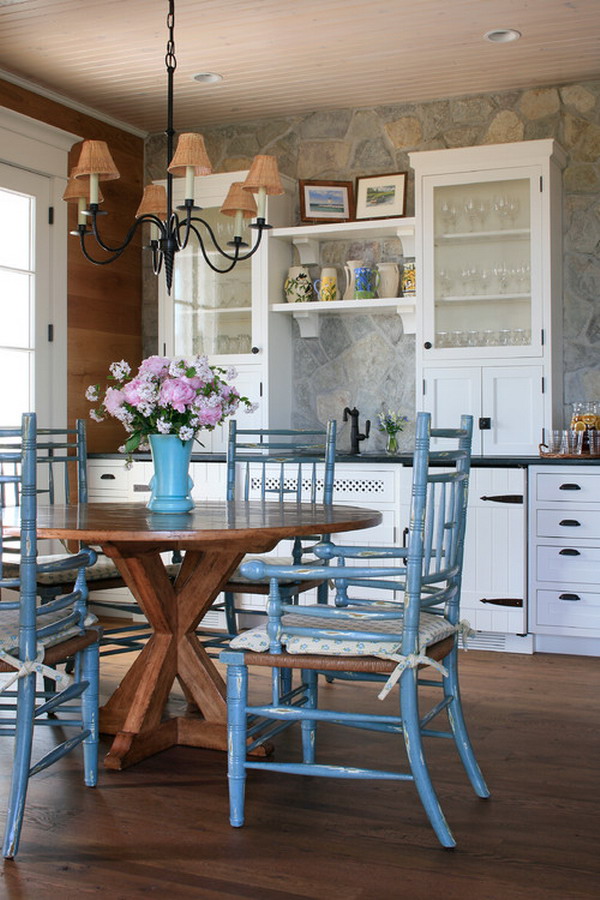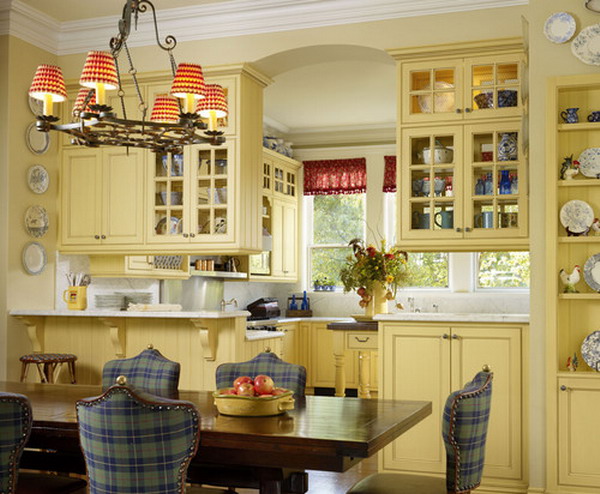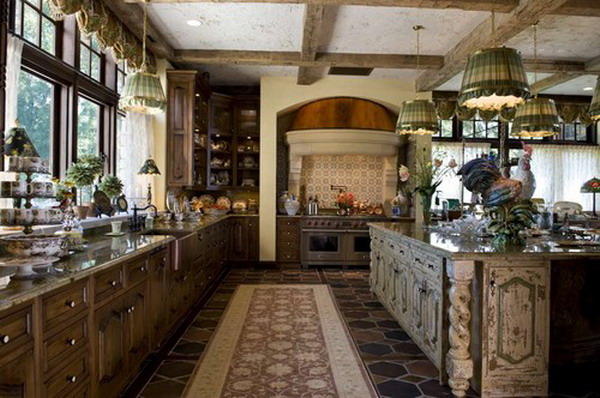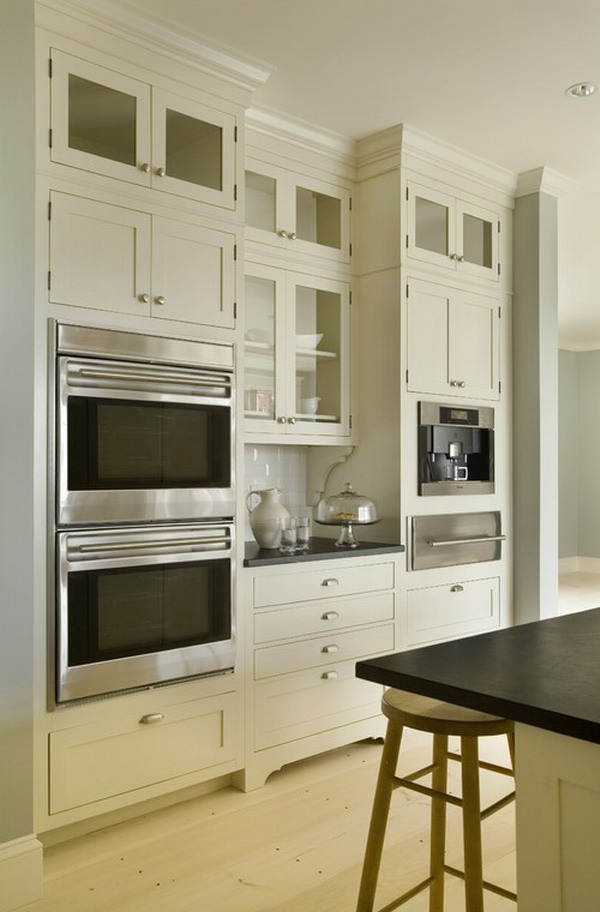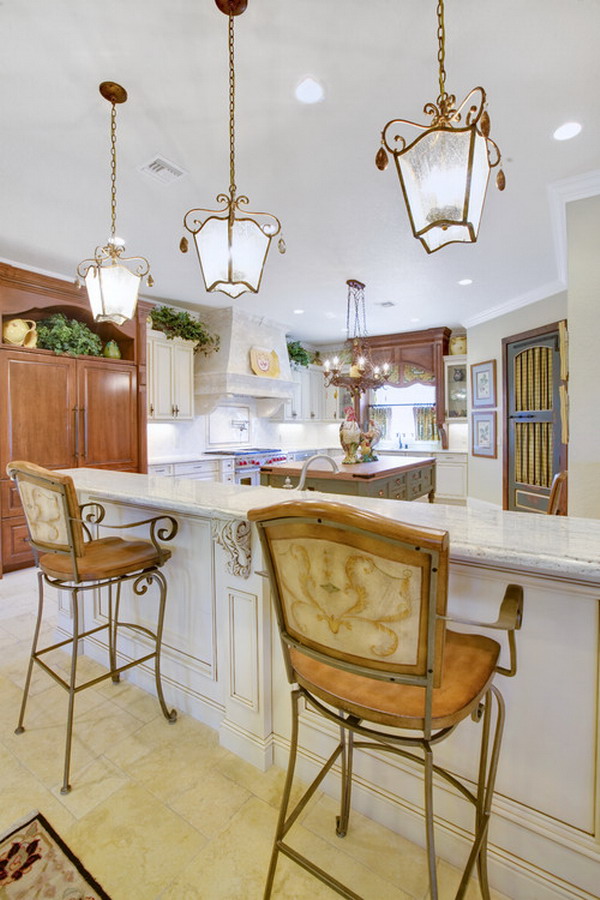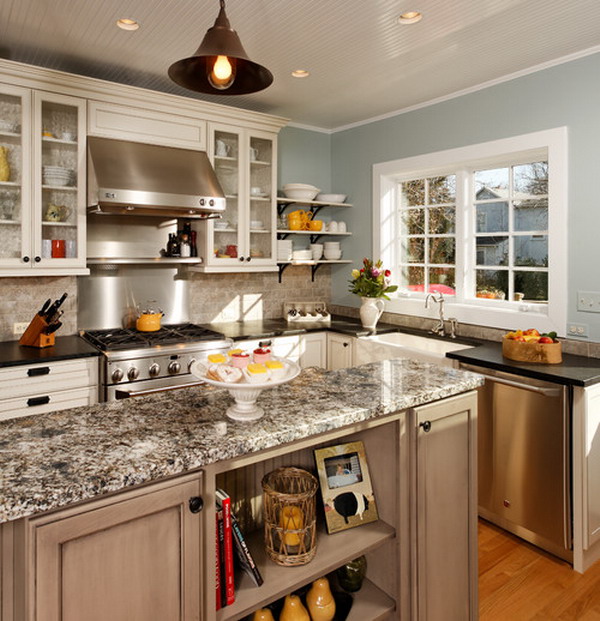 Country Kitchen Design Source