When you are going to redecorate your outdated kitchen, the first thing that comes to mind is to change all the furniture, tiles, the counter, appliances or everything. And of course that costs a lot of money and if you can afford it, then go ahead.
But today we'd like to bring you some creative ideas for makeover, upgrade, reveal and transformation without breaking your bank. They are small effective and economic changes to your existing kitchen which can reap financial rewards.
The inexpensive kitchen make over ideas include changing a different color palette scheme. replacing cabinet facing, changing cabinet look by painting new colors, adding kitchen table, brightening walls and ceilings, lightening up, updating flooring, renewing appliances, changing countertops, and using new hardware. So let's head over to see these more than 25 Before and After Kitchen makeover ideas I rounded up in this post. And check out how to upgrade and transform a outdated kitchen to give it a really new modern looking.
Big Reveal: the Turquoise Kitchen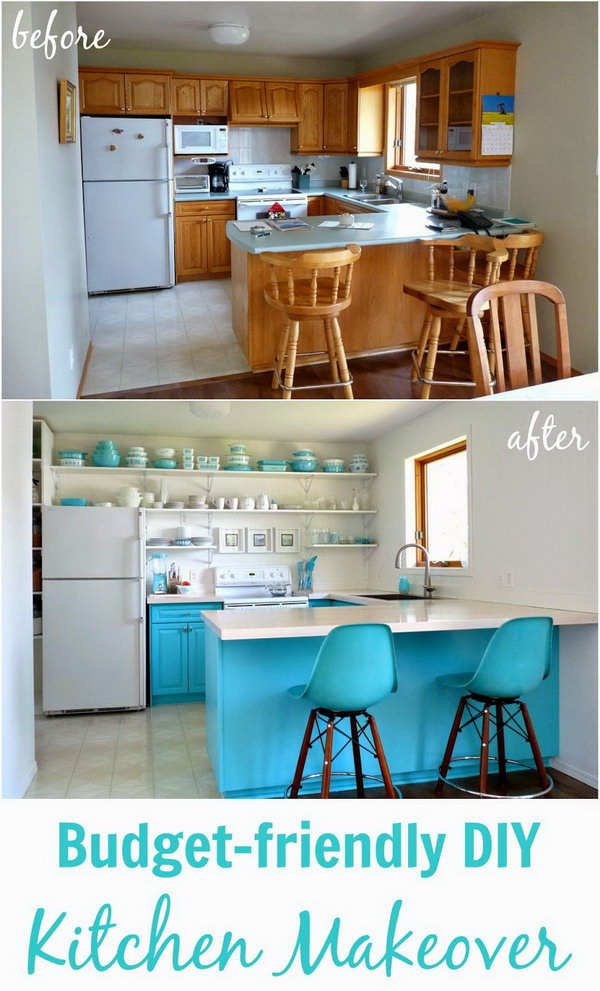 Before & After: A Colorful DIY Play Kitchen!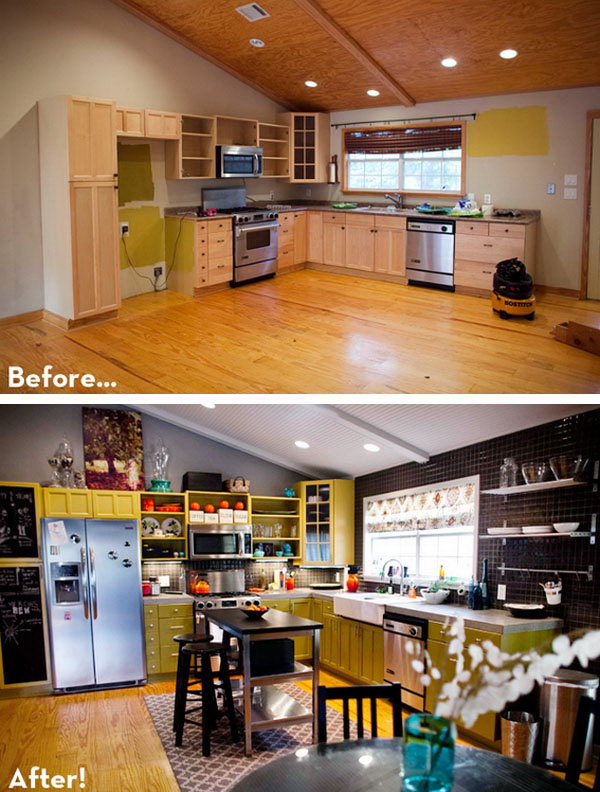 Black and White Kitchen Makeover Reveal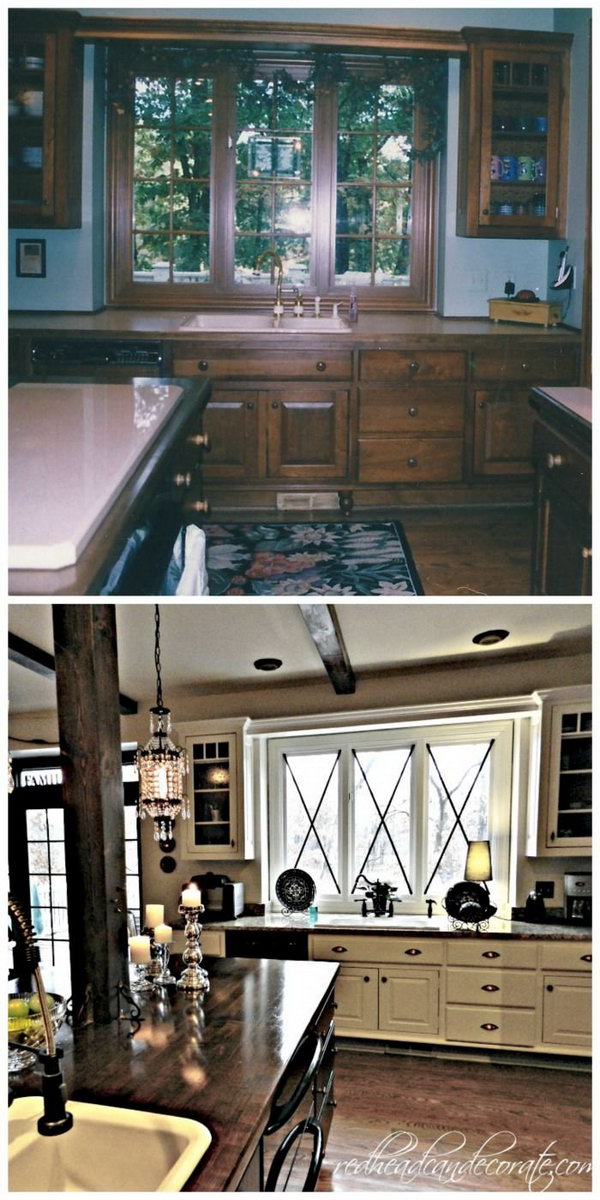 Painted Kitchen Cabinets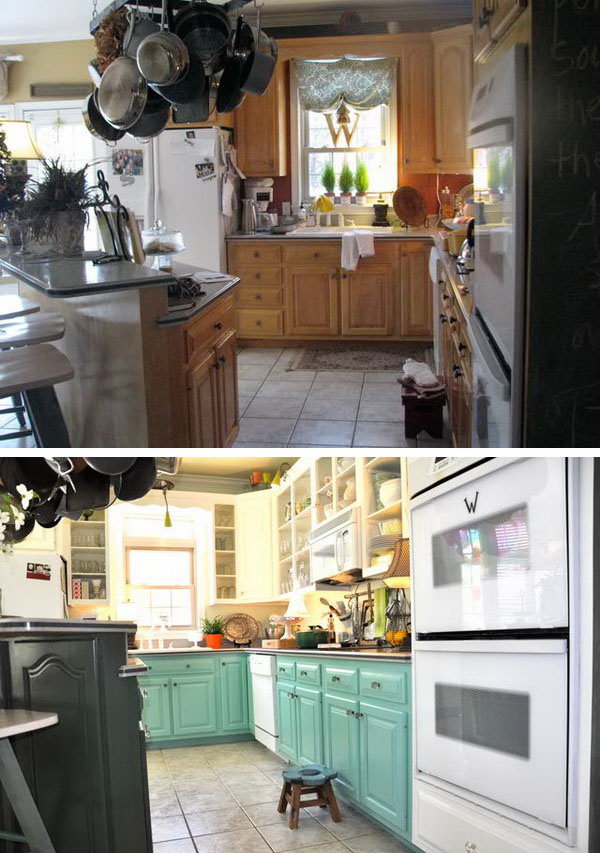 Paint Totally Transform a Kitchen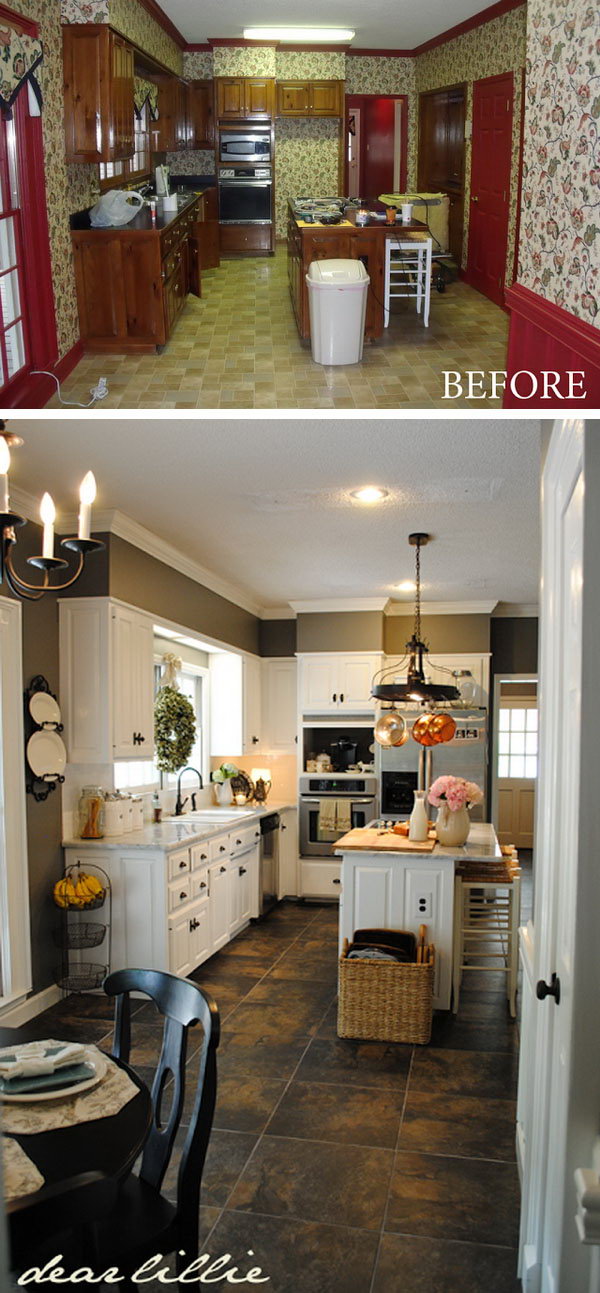 Grand Kitchen Reveal

Before and After: a Rustic Modern Retreat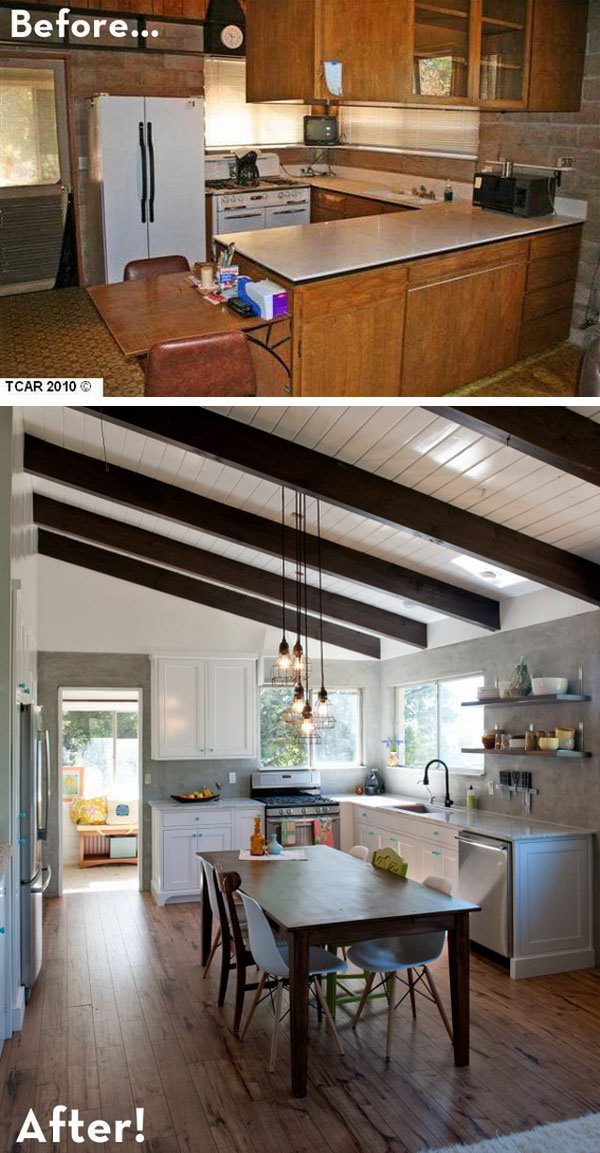 Before and After: 80s Kitchen Transformation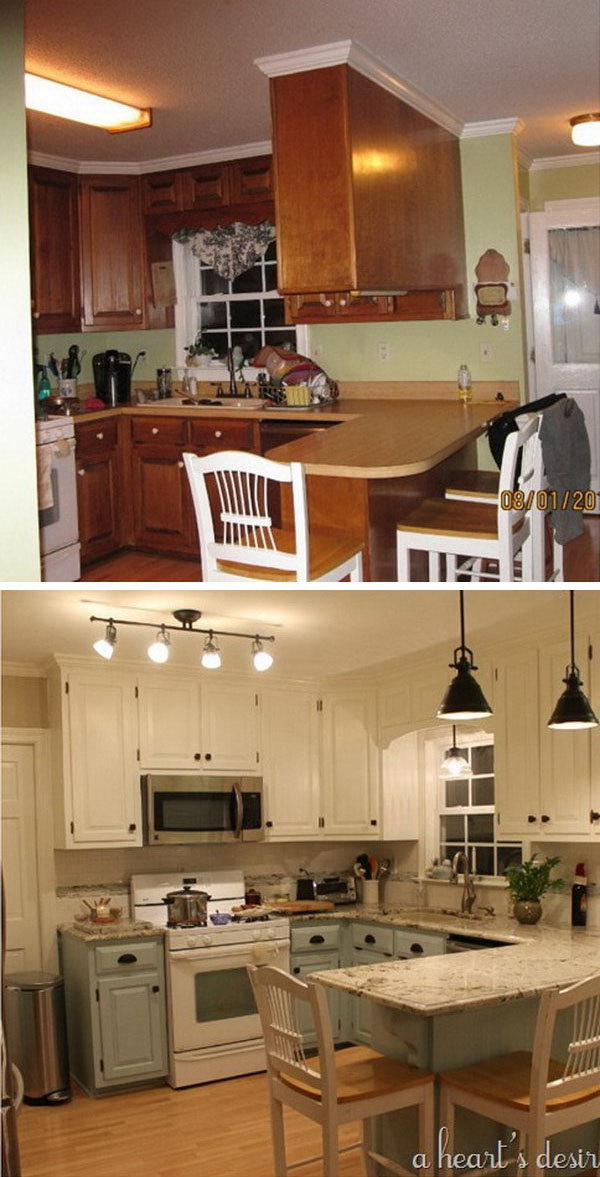 Tiny Kitchen Makeover: Add Stylish and Glamour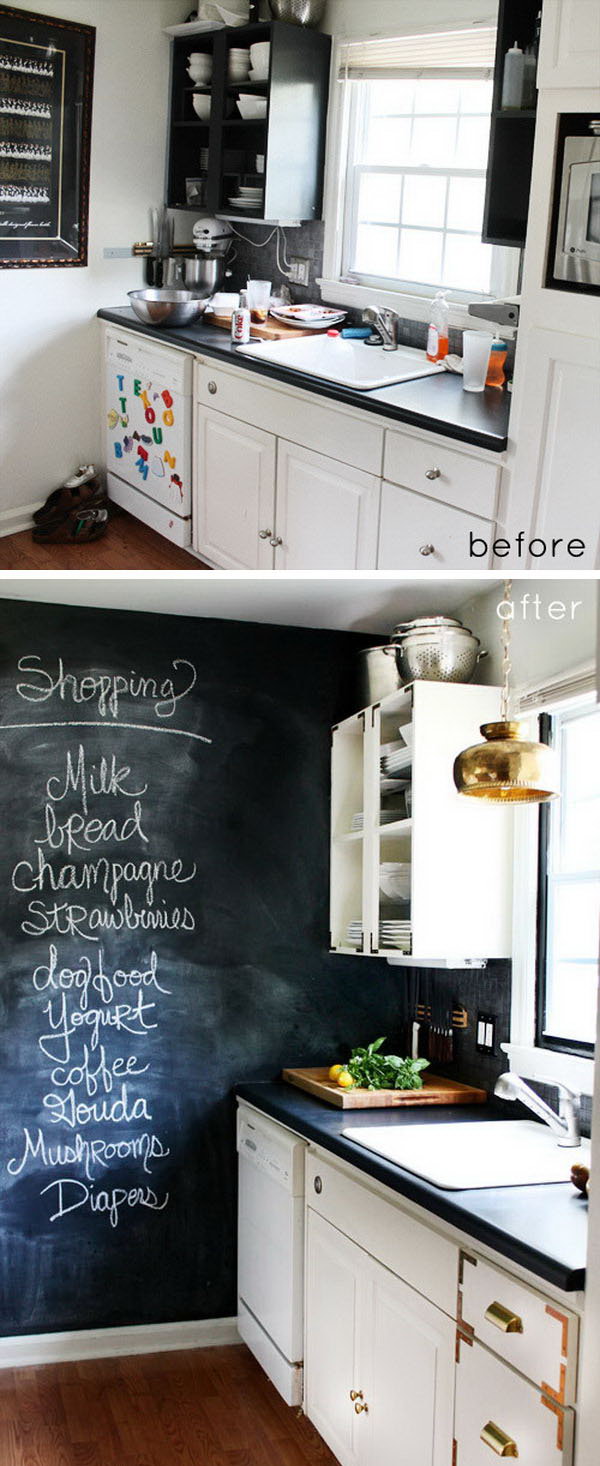 Kitchen Makeover: Change Color Palette to Lighten up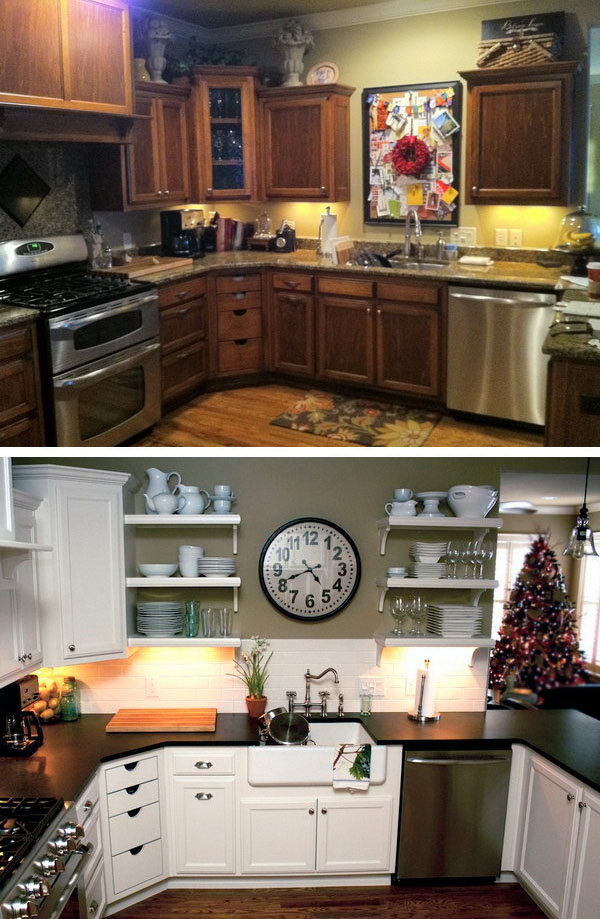 Before and After: an Industrial Modern Kitchen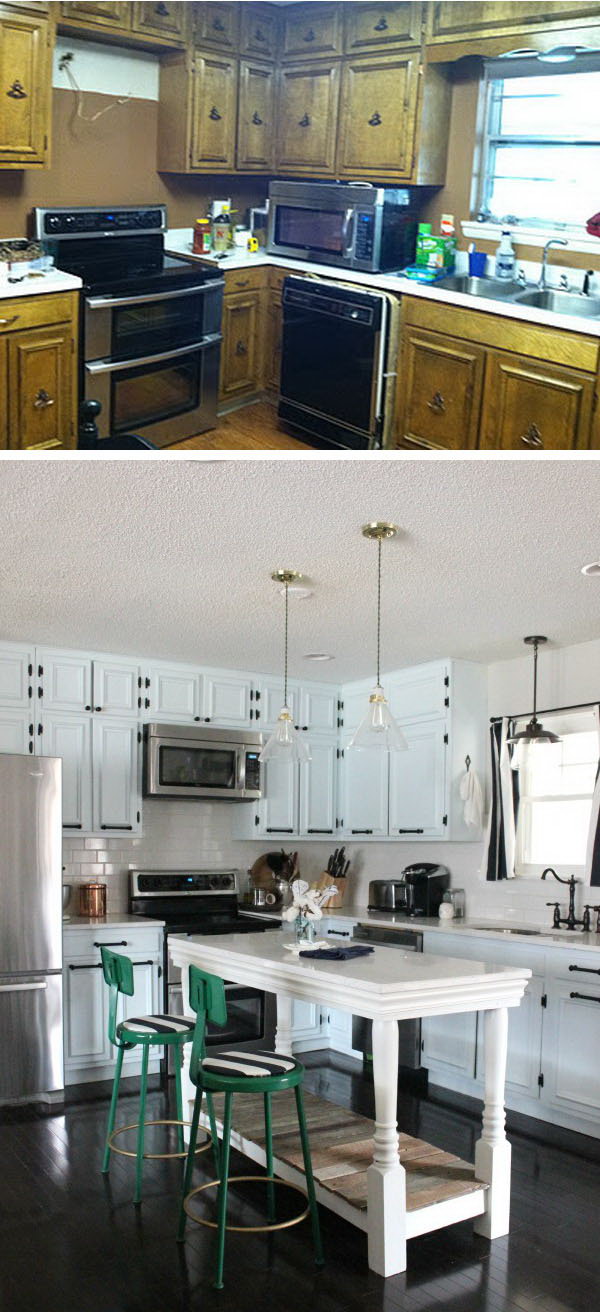 Before and After:Black French Door

Before and After: Customed Cabinet Door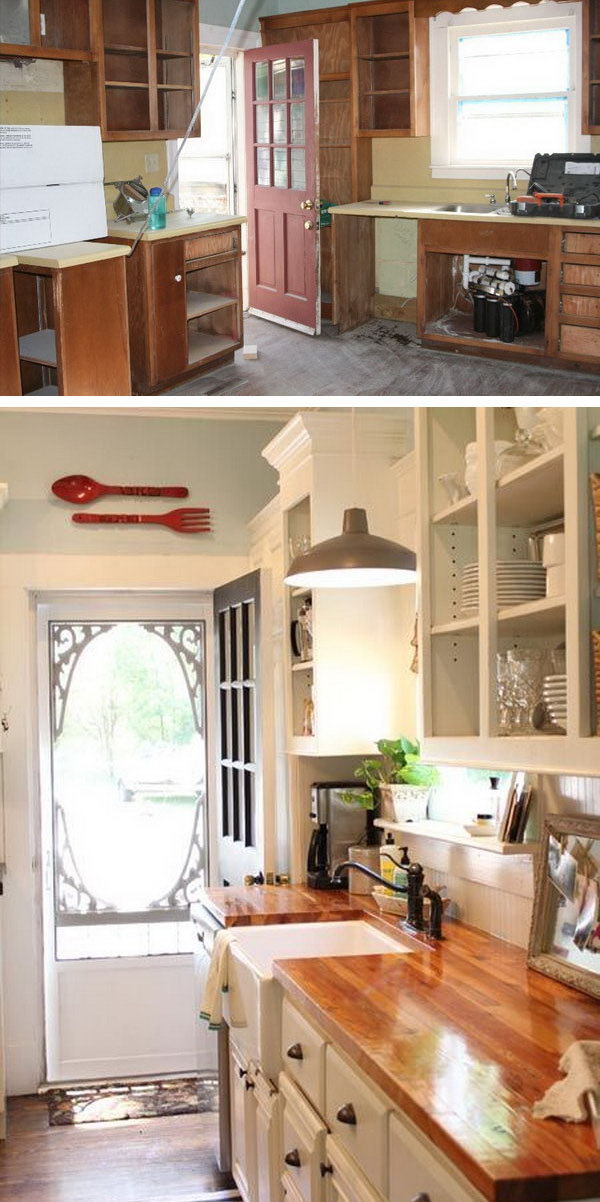 Before: Simple Cuisine. After: A White Revelation.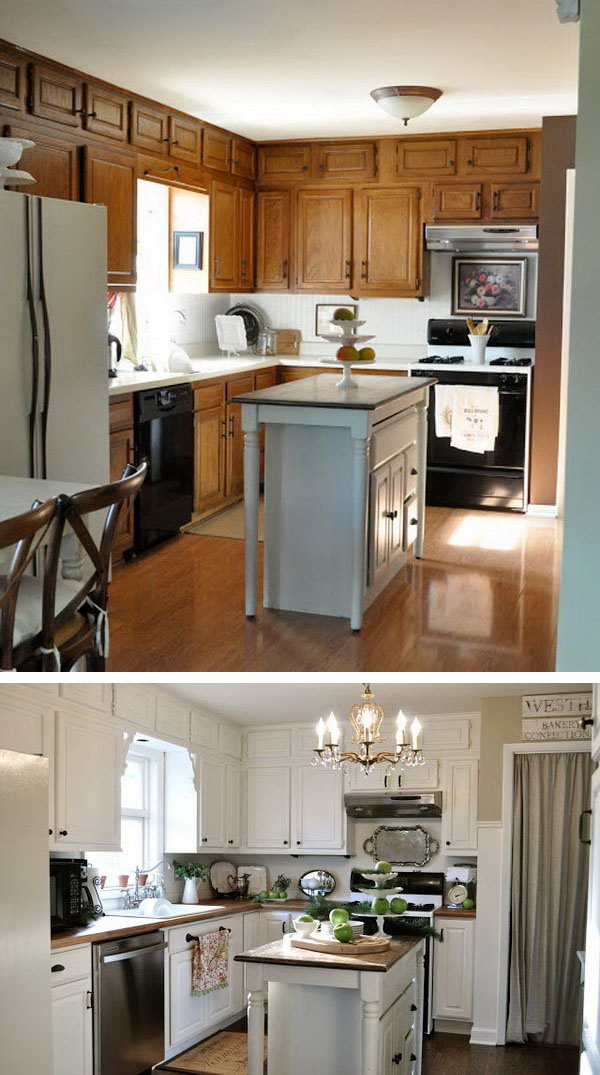 Before & After: Shabby Chic

Before & After: Keep the Charm of Old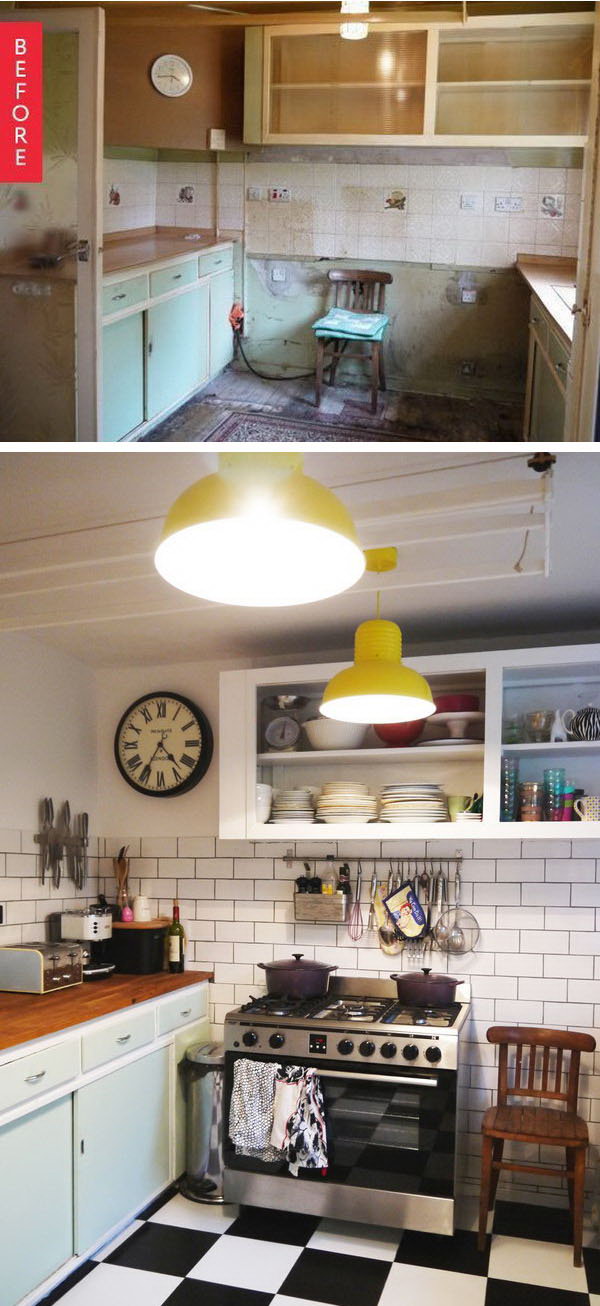 Before & After: 2 Kitchens Overhauled with Bold Color & Painted Cabinets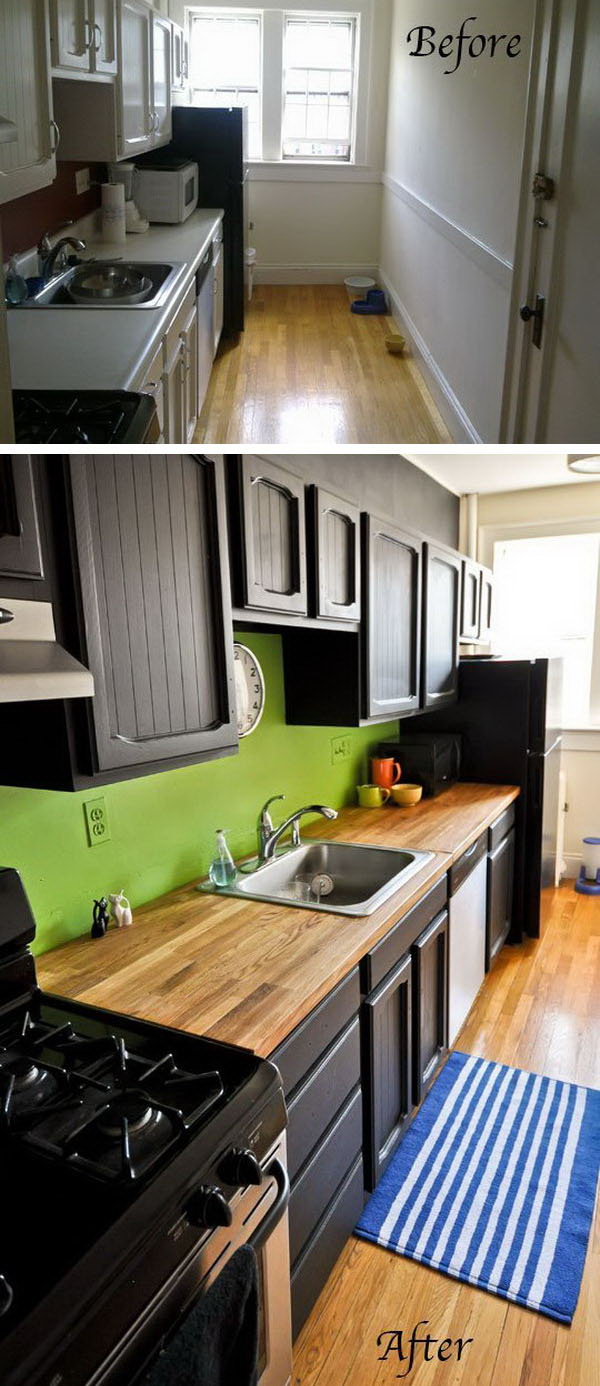 Before and After: Budget-Friendly Option.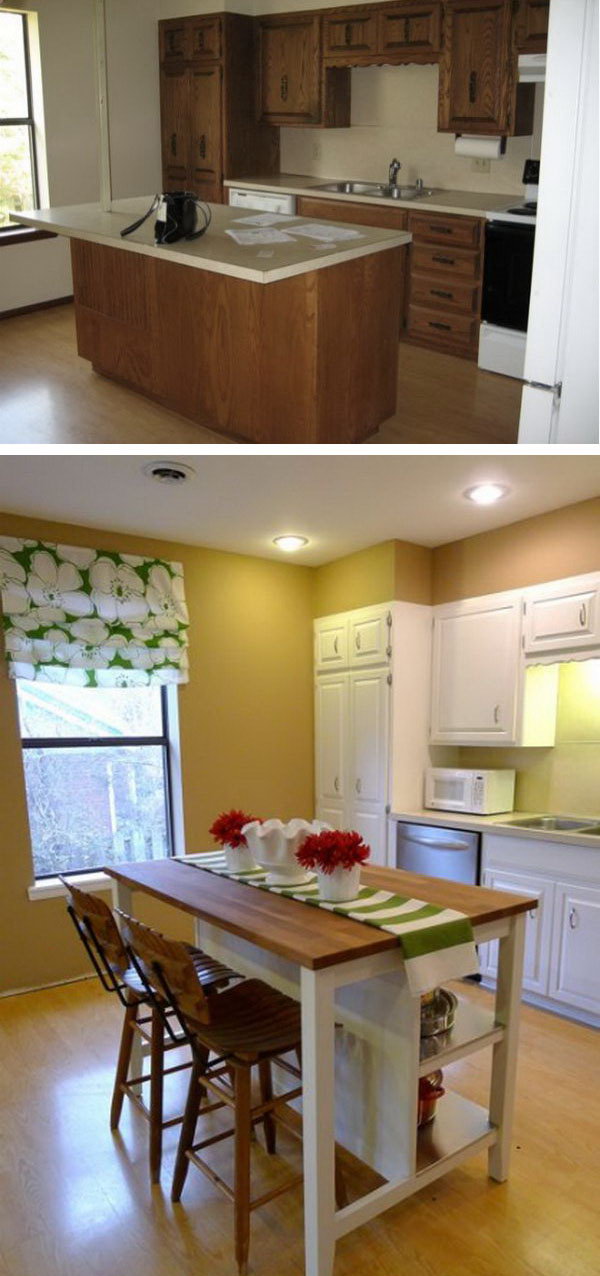 Solid and as Carved from a Piece of Wood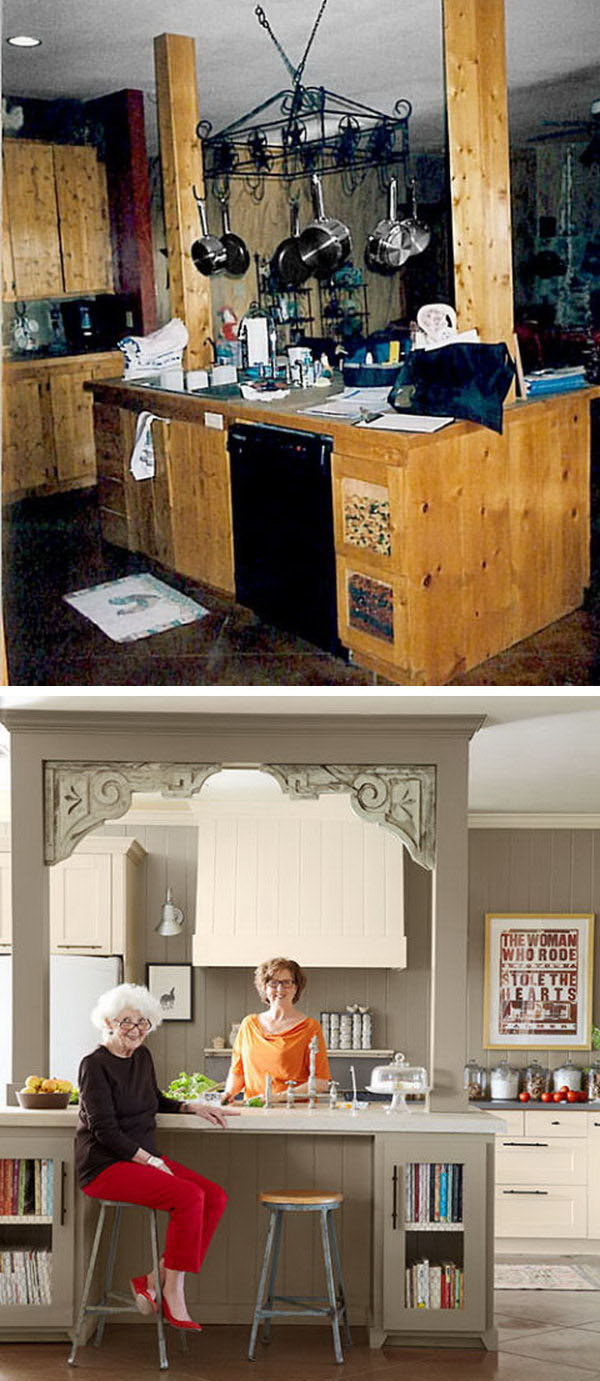 Before and After: Faux Finish on the Kitchen Cabinets.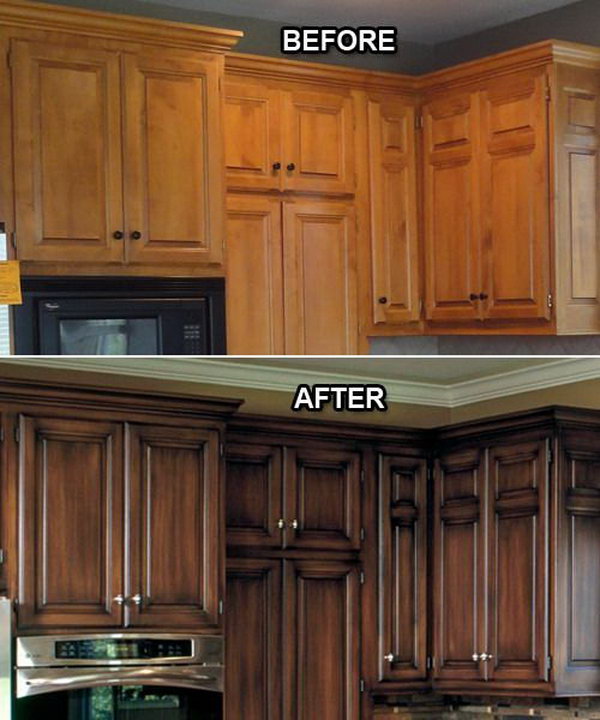 A Rrenovated Kitchen: Fresh, Airy, Retro and Feminine

Before and After: A Dark Kitchen Gets A Refreshing New Look

Ikea Kitchen Renovation: Cost Breakdown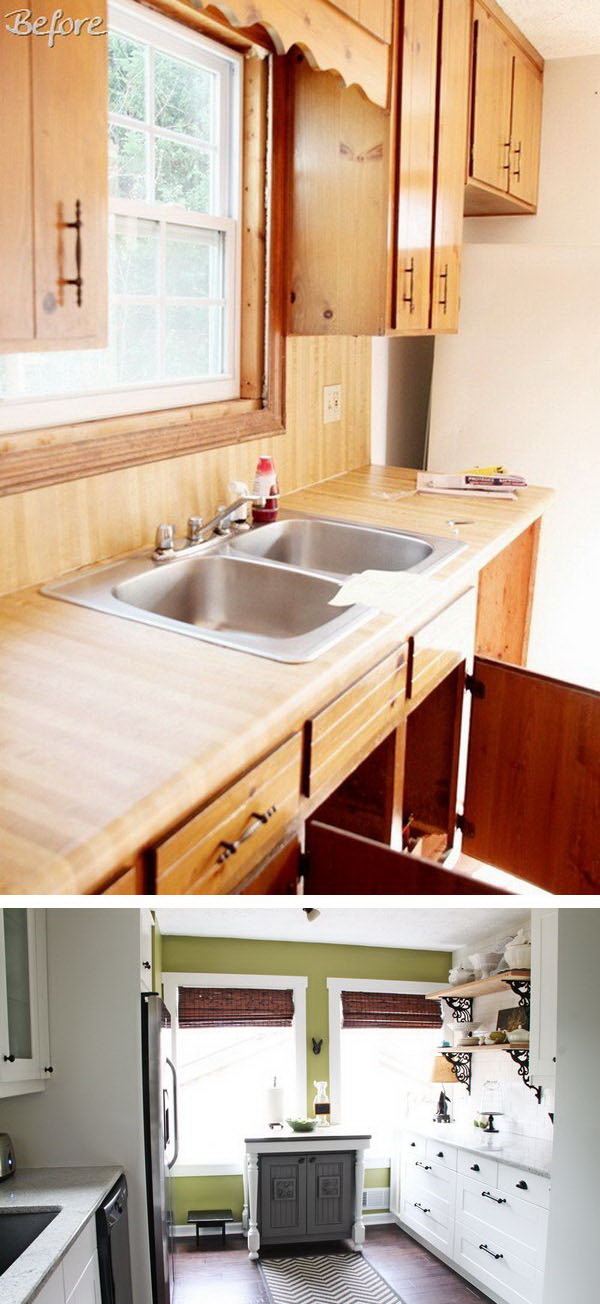 Before and After: Painted Tile Backsplash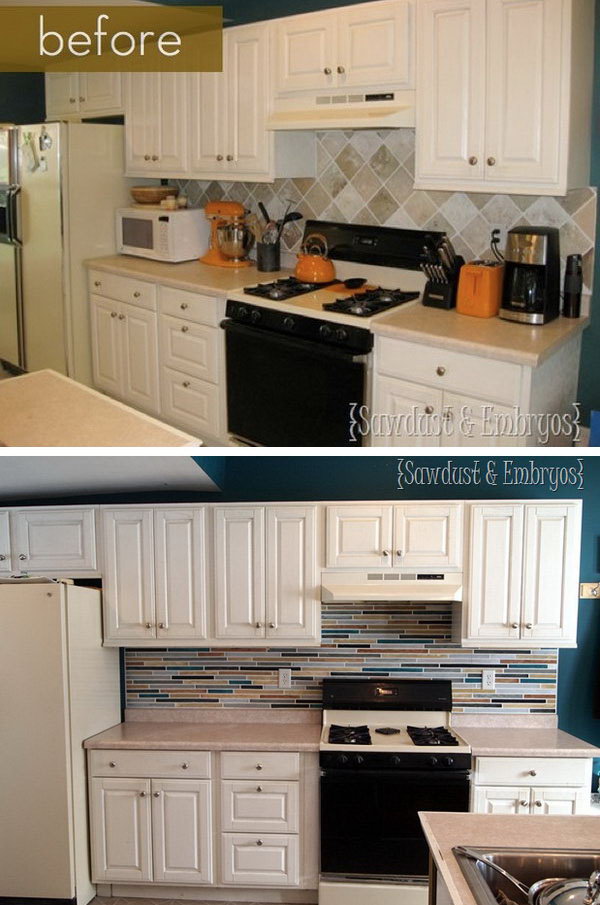 Before and After: Teeny Tiny kitchen Cheap Makeover

Before & After: an Amazing Transformation for $3,500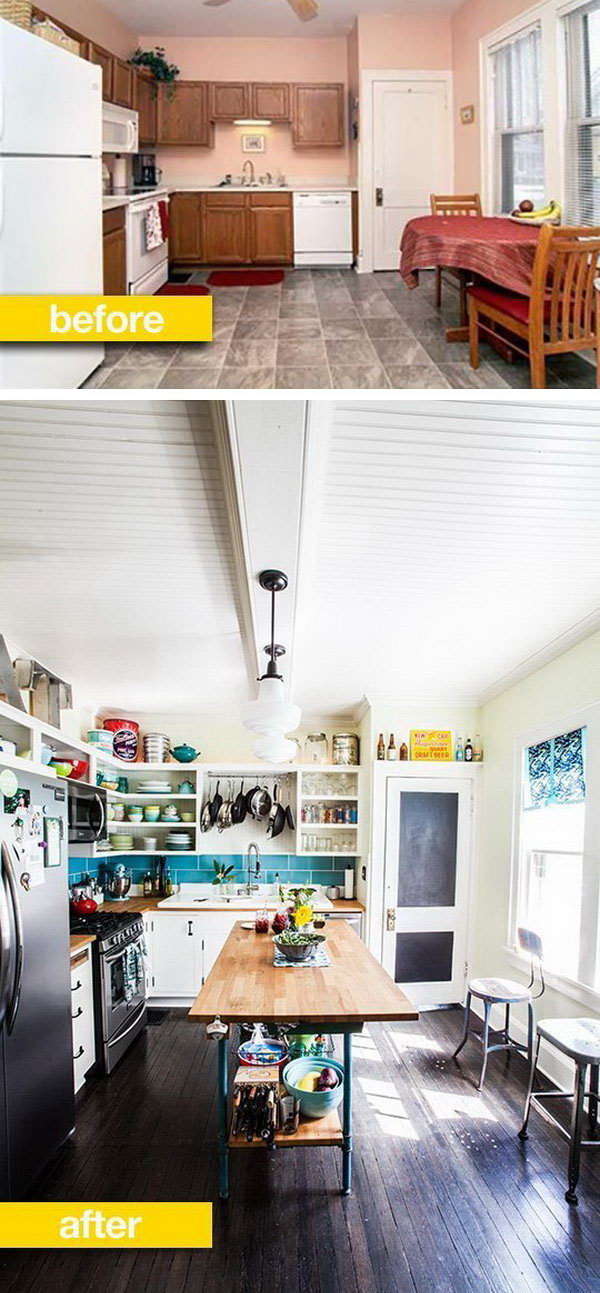 Before & After: A 1950s Kitchen Gets An Affordable Upgrade