Pillows really talk in home decorating. You can use vibrant throw and accent pillows in every room in your house to pretty up an entire room's decor and deliver a bold color statement. But sometimes you can't spend a ton of money on decorative items and you have to sacrifice some of them such as throw pillows. Don't be discouraged, you can sew your own decorative pillows or give a little pop or change to the plain pillows at home.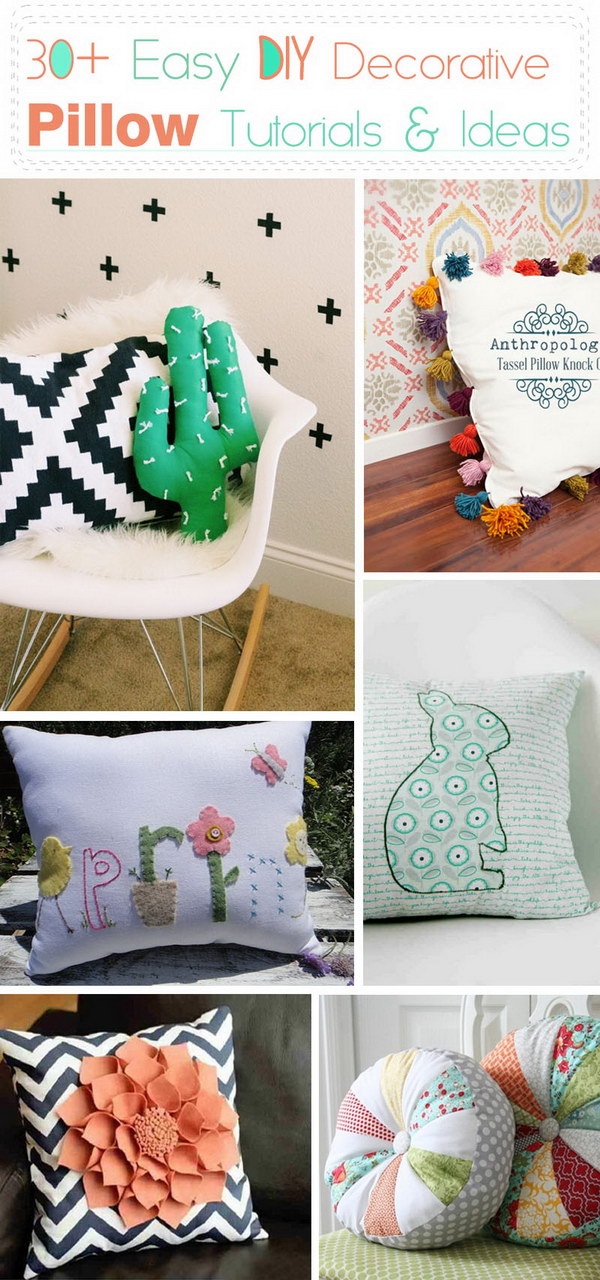 Today we've rounded up some easy DIY decorative pillow tutorials & ideas for your inspiration. These creative ideas include simple printing some funny or elegant pictures, adding pop color, cute Mondo pom trim, felt leaves and white cotton balls and more. With this list, you can DIY cute throw pillows that fit your decor and save money.
DIY Reading Pillow for Book Lovers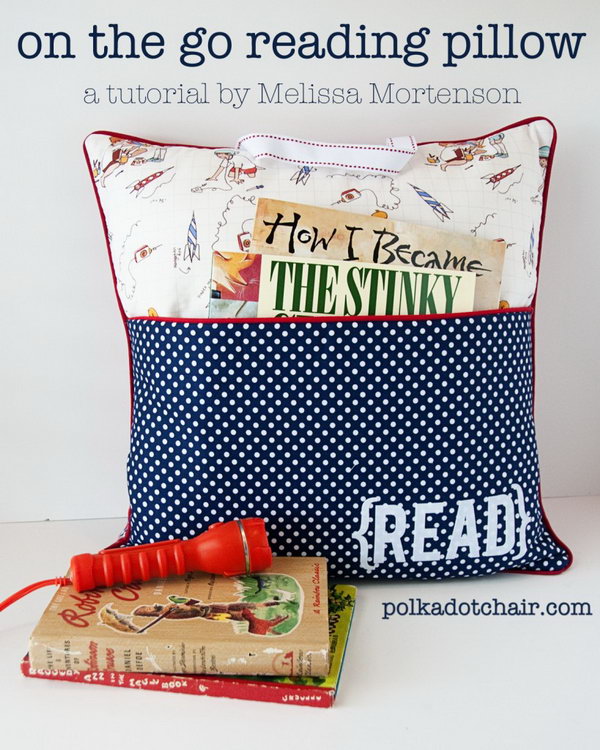 DIY Sprocket Pillows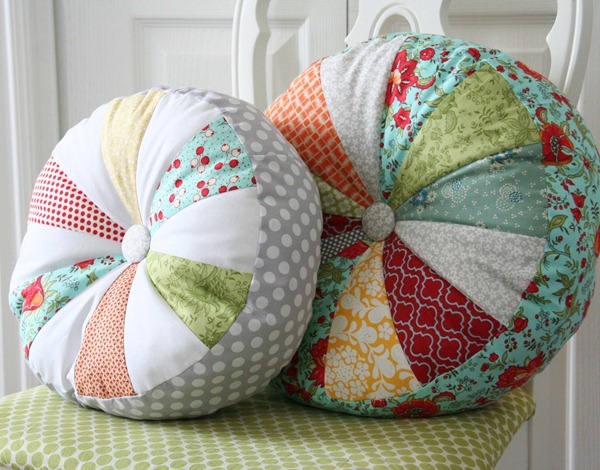 DIY Decorative Felt Flower Pillow

Tutorial here.
DIY Penguin and Owl Pillows

Who doesn't love penguins and owls? Make these adorable and cute at the same time easy to do owl and penguin pillows that will put a smile on your face everyday. Tutorial via lifeannstyle
Macaron Pillows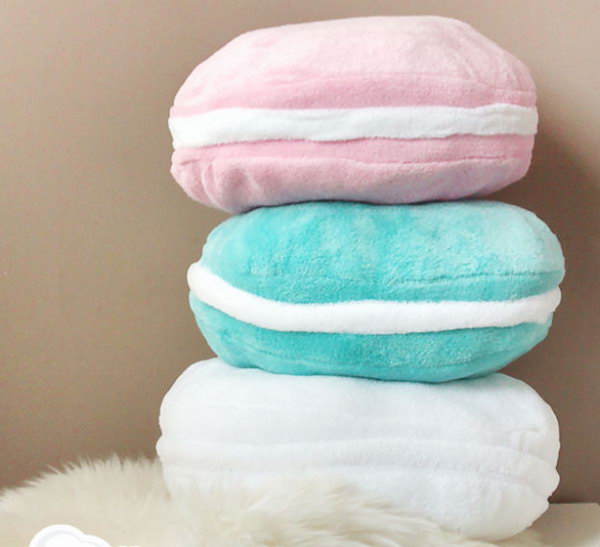 Mondo Pom Trim Pillow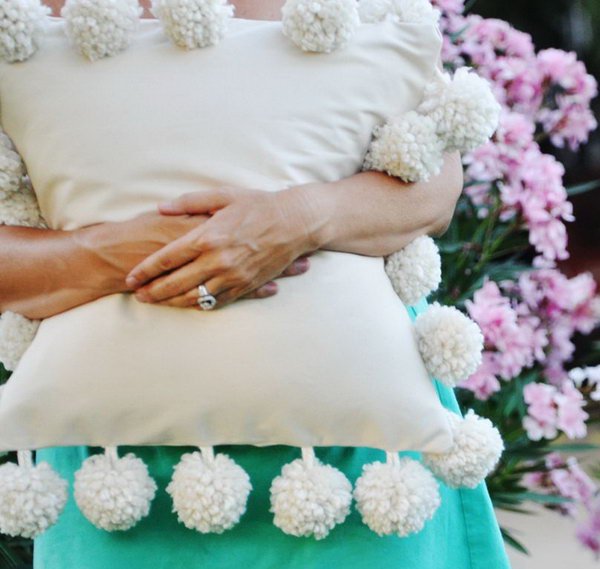 This looks like so much fun to make. You can do it in any color, and add glitter if you want. Get the tutorial here
Felt Circle Pillows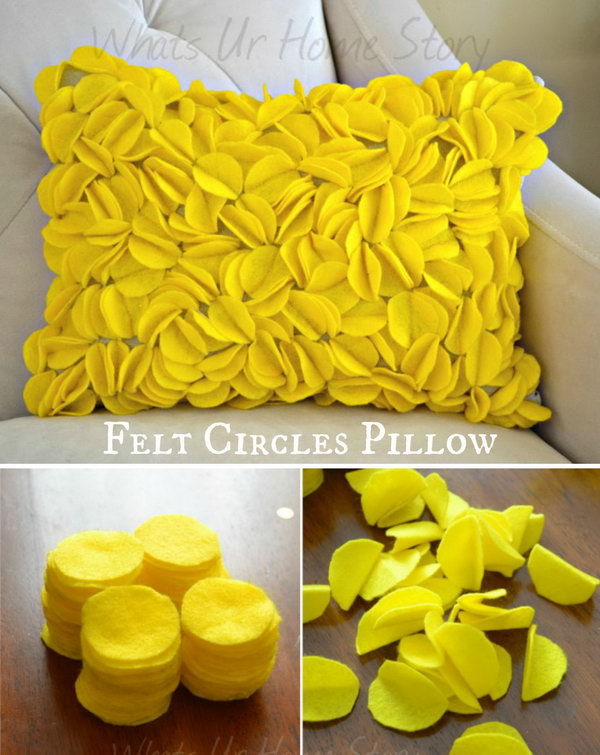 Fabric Flower Ring Pillow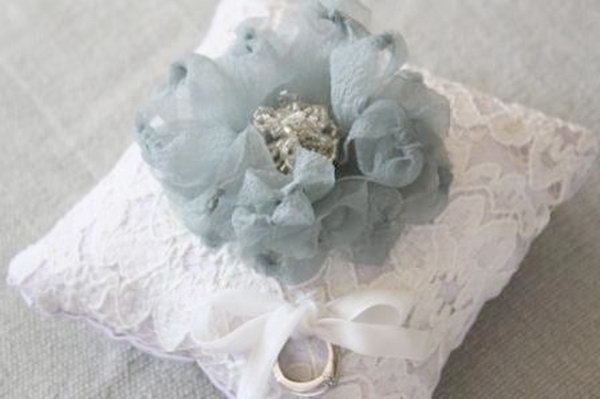 Add the feather and fabric flower embellishments to the hand sewn pillow cover. This stunning DIY flower ring pillow would be perfect for your wedding decoration. See how here
DIY Decorative Felt Flower Pillow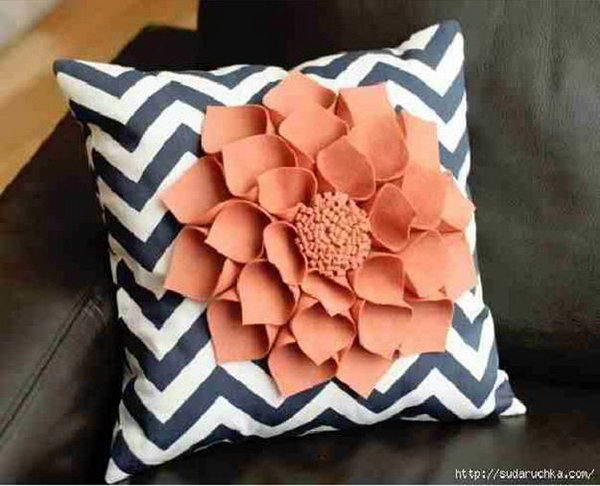 This vintage button heart pillow is perfect for Valentines Day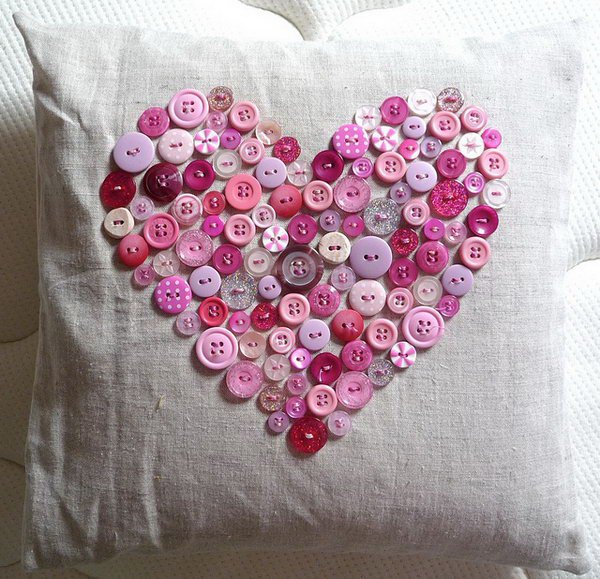 Colorful White Easter Linen Pillow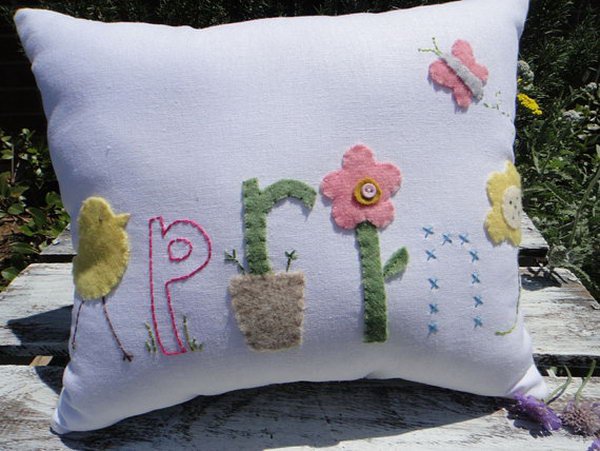 Strippy Pillow Made With Stripes Of Different Fabric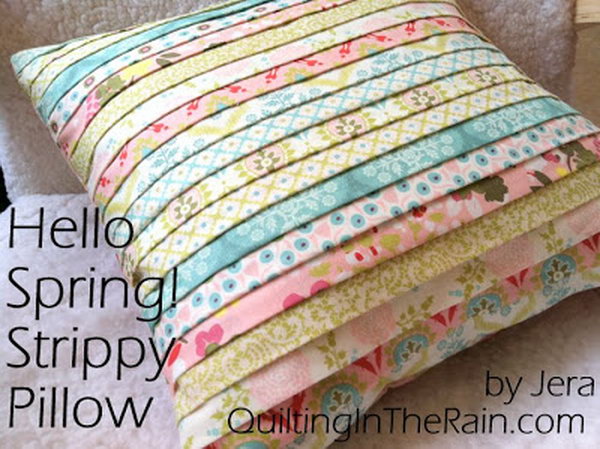 DIY Hoppy Pillow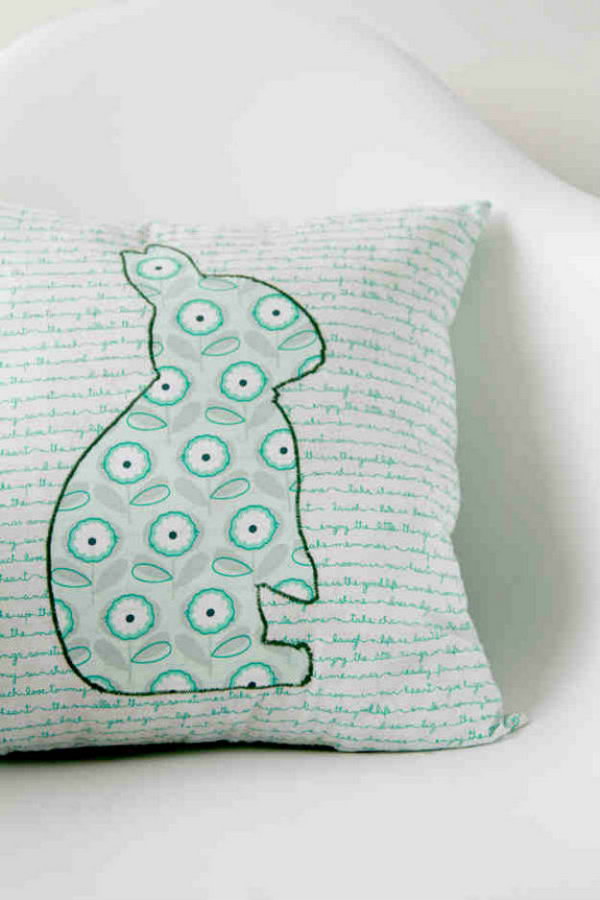 No Sew Bow Pillow Covers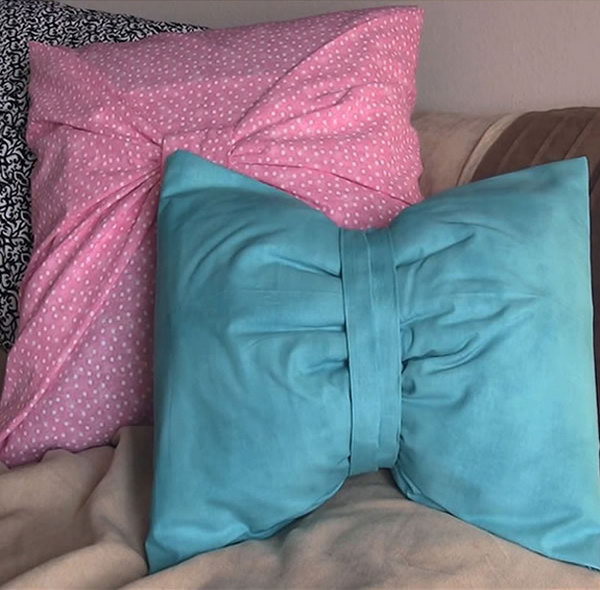 DIY Little Madam Cushion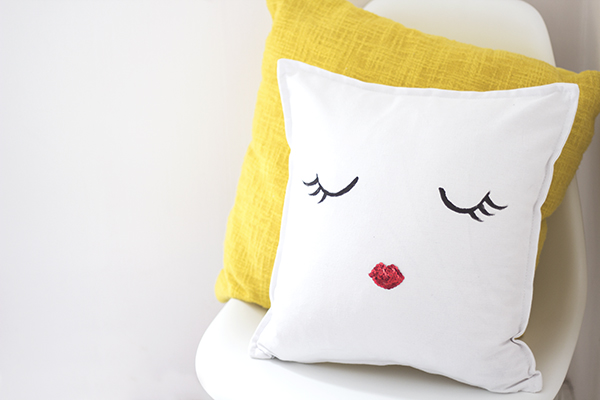 Pottery Barn Pillow Knockoff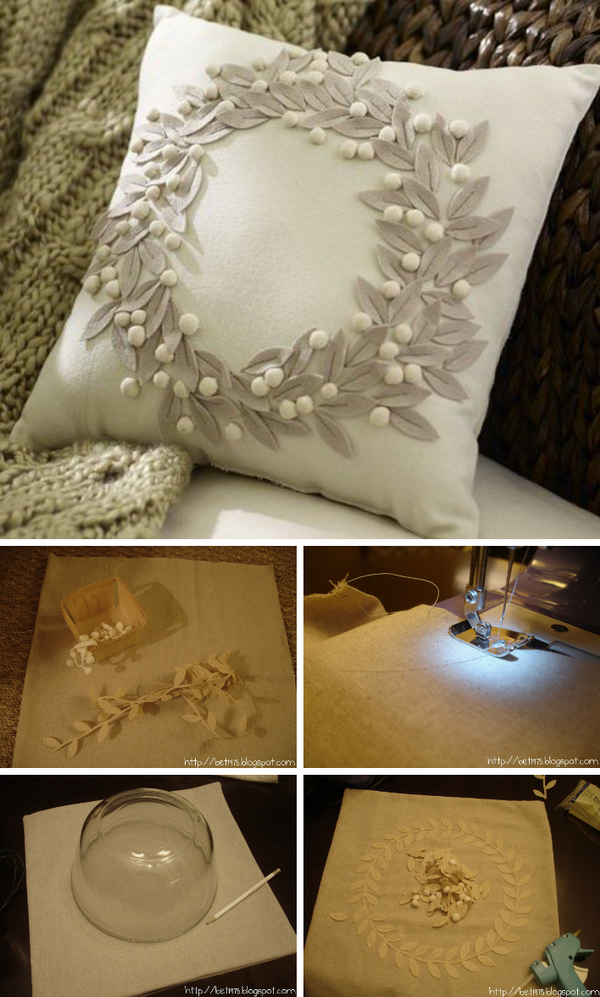 I can hardly tell what pillow is from pottery barn and what pillow is handmade by you. Look at the felt leaves and white cotton balls, I really love the simple beauty of this pillow! Get the instructions here
Easy Pom-Pom Pillow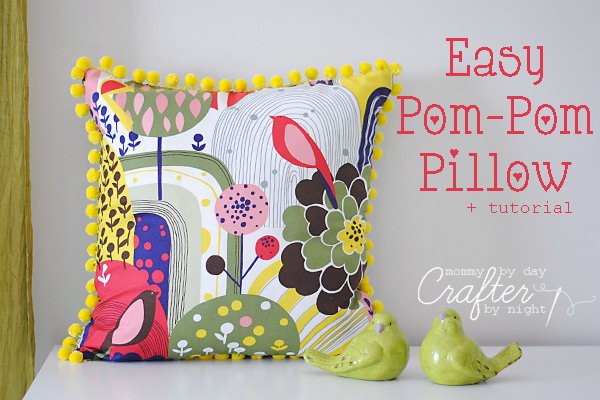 The fabric is so vibrant and the matching yellow pom poms around edge are a great touch. Get the tutorial here
DIY Peacock Pillow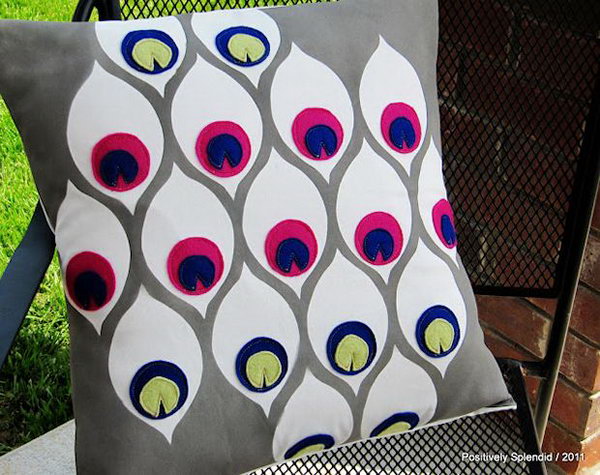 DIY CACTUS PILLOW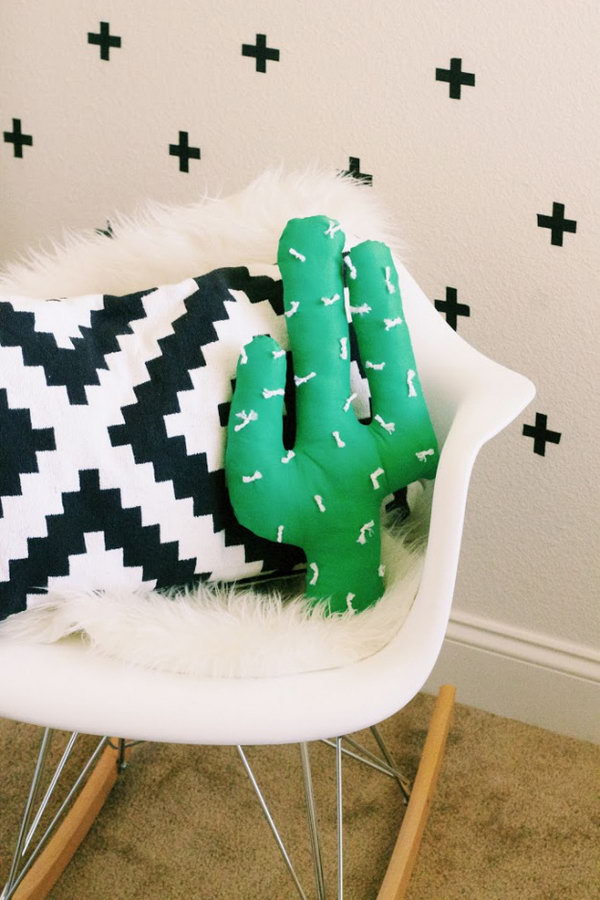 Old T-Shirt No-sew Pillows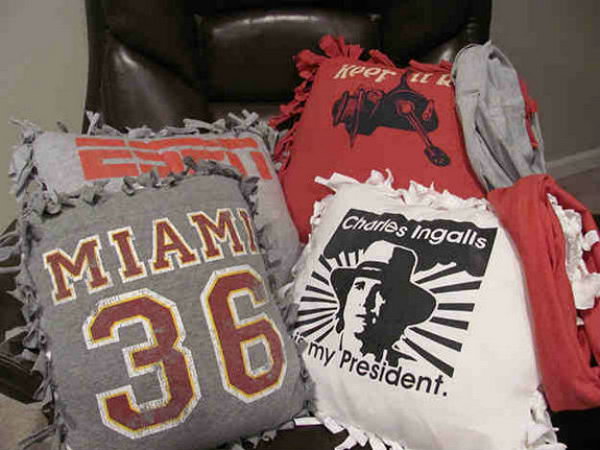 Anthropologie Rosette Round Pilliow Knock-Off
The 10 Minute DIY Pillow Cover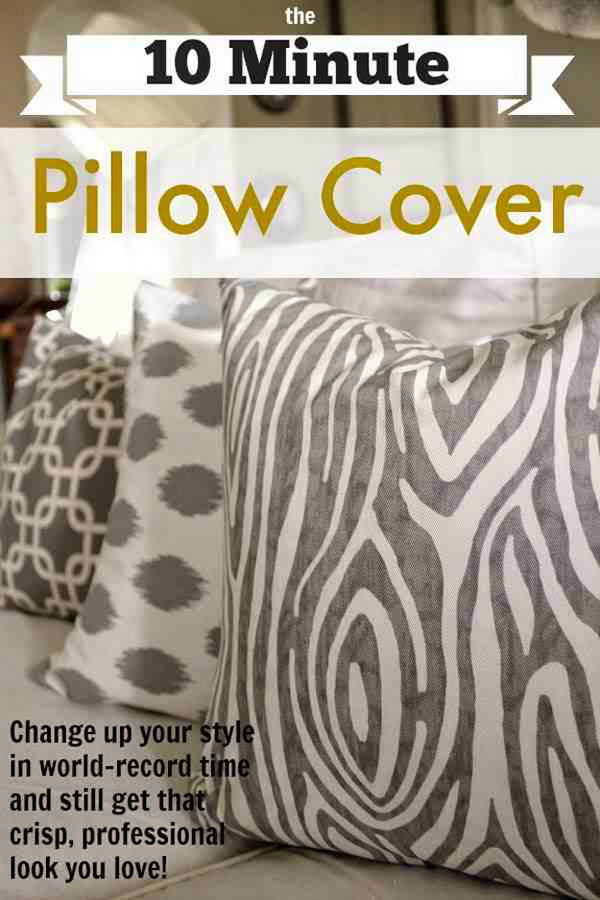 Cute Puppy Pillow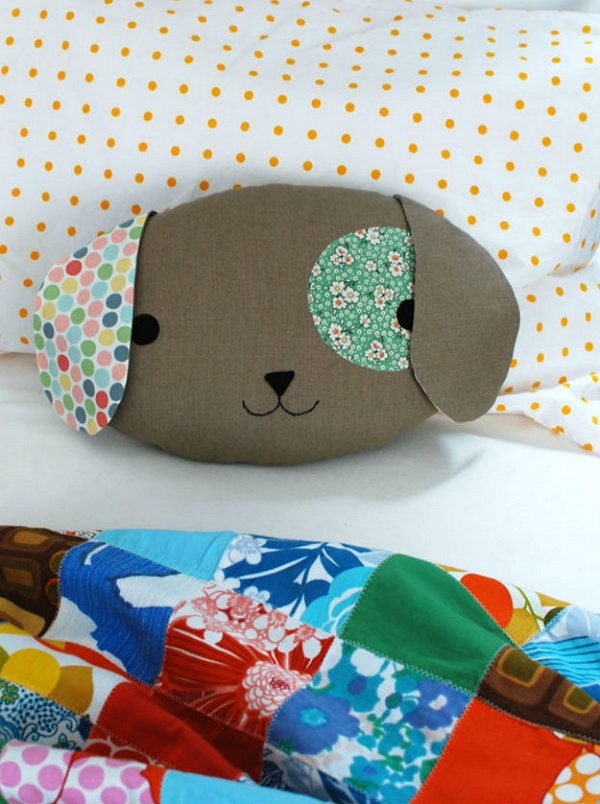 DIY Pottery Barn Inspired Felt Flowers Pillow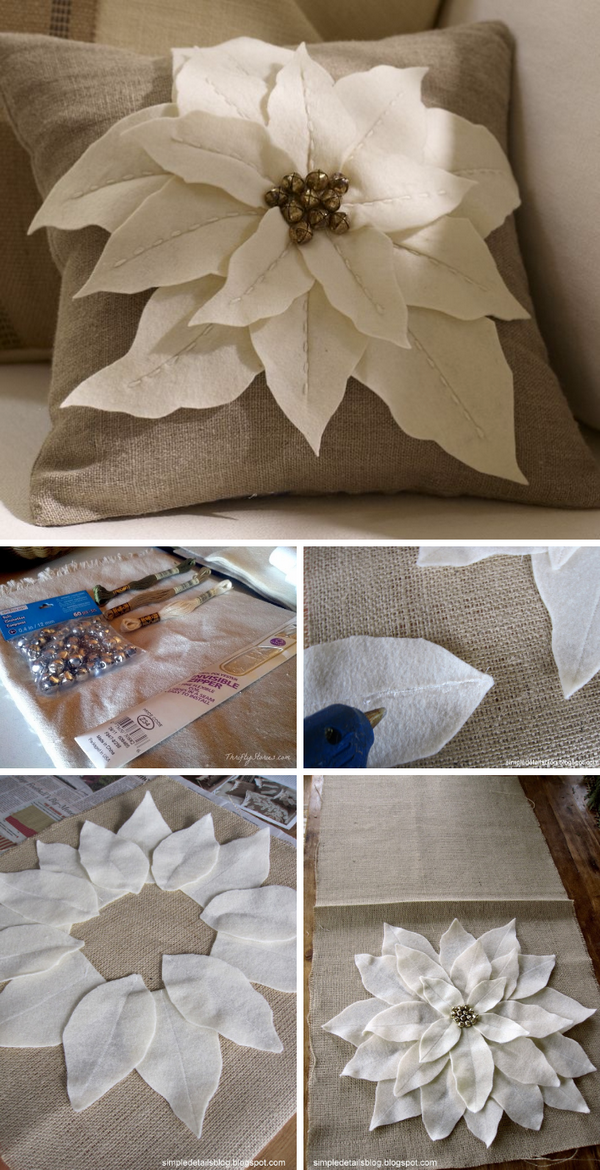 The Pottery Barn inspired pillow with felt flowers petals and jingle bell centre looks so elegant and cozy! Get the tutorial here
Adorable Ribbon And Fleece Pillow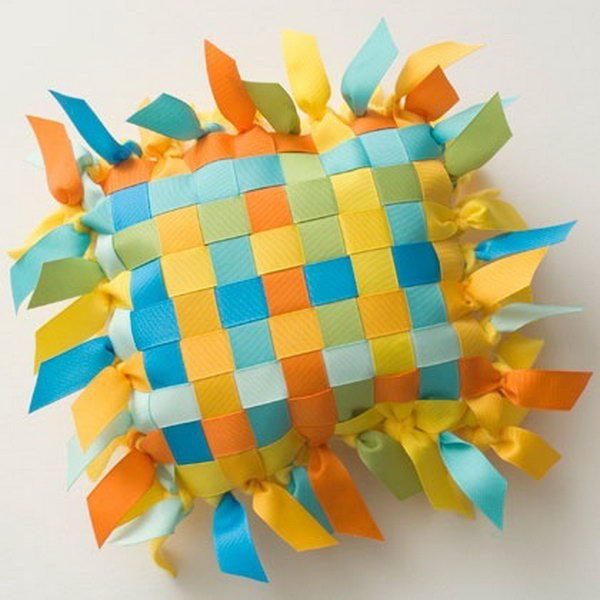 Dyed Doily Pillows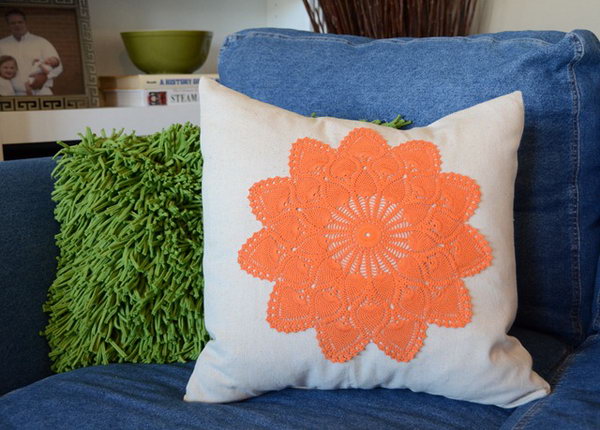 Take some ratty old thrift store doilies and dyed them with Dylon dye. Get the steps here
Handmade Quick Pillow Cover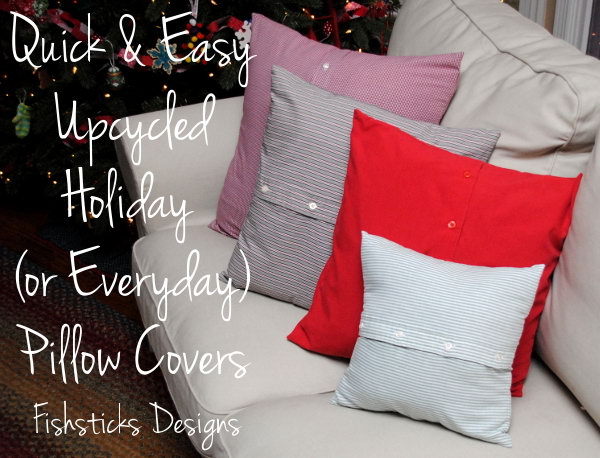 This DIY pillow cover is a quick and simple project to give our livingroom a little extra Christmas cheer. Get the instructions here
DIY Butterfly Pillow Cover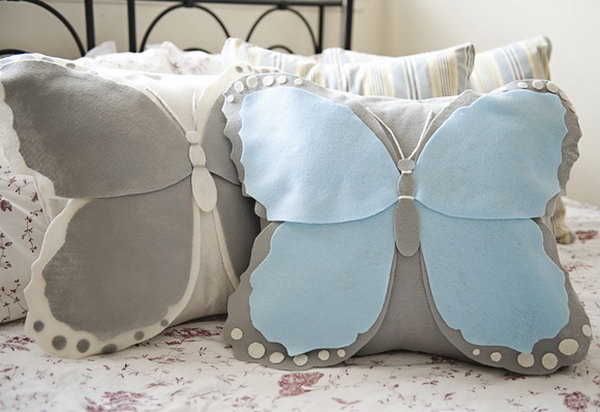 Do you like this delightful pillow in the form of a butterfly? And this one is just as easy to make and equally adorable. Get the instructions here
DIY Sequin Pillow

What a beautiful DIY sequin pillow! Nothing says luxury like gold! A gold pillow to sparkle up any room. Get the instructions her Get the instructions here
Recycle Old T-shirts into Colorful Pillows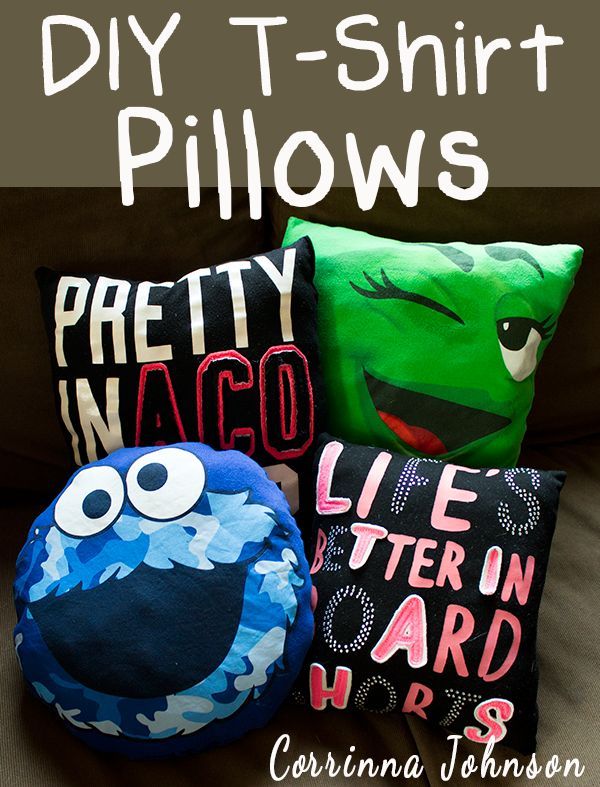 Easy DIY Tassel Pillow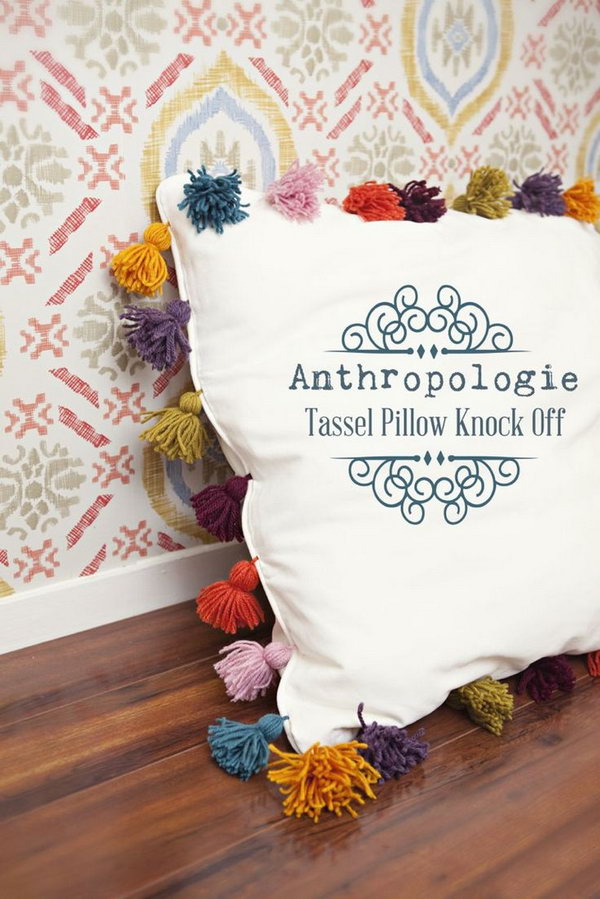 Attach some simple yarn tassels to your pillow and get a custom look. Get the instructions here
DIY Metallic Gold Pillow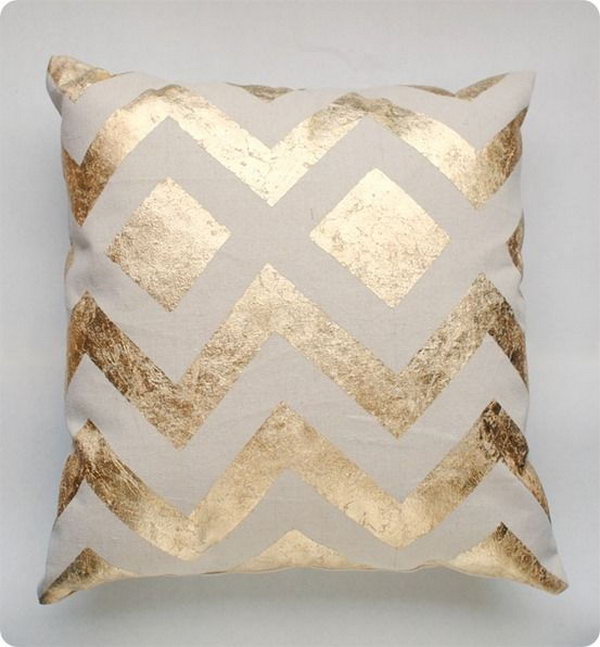 Love the West Elm knockoff metallic pillow. Get the instructions here
DIY Cane Pattern Outdoor Pillow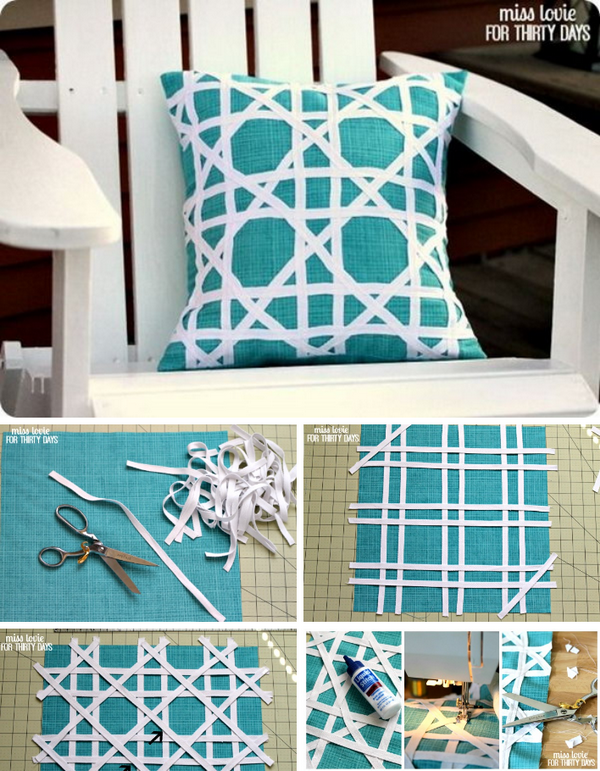 DIY Easy NO-SEW PILLOW Tutorial