Decorating your home for the holidays is most people's idea of a fun, fall/winter activity. There's everything from picking one or several trees, shopping for tinsel and ornaments, stringing up lights and lighting candles.
However, sometimes you may yearn for something different, or maybe you simply can't afford to buy new ornaments and tinsel each year. That's quite alright, though, because you don't need to buy expensive, upscale decorations to bring joy into your home.
In fact, there are a lot of Christmas decorations you can easily make yourself using cheap or reused materials. You can do anything from upcycling old decorations to knitting stockings and repainting candles and ornaments left over from other years.
Christmas is a time for fantasy and imagination, and as the saying goes, "the sky is the limit" when it comes to your imagination.
To give you a possibly much needed headstart, we've kindly put this article together for you. It's time to marvel at the Easy and Cool Christmas Decorations That You Can Make.
Create a Lighted Snowman Wreath Using 2 Grapevine Wreaths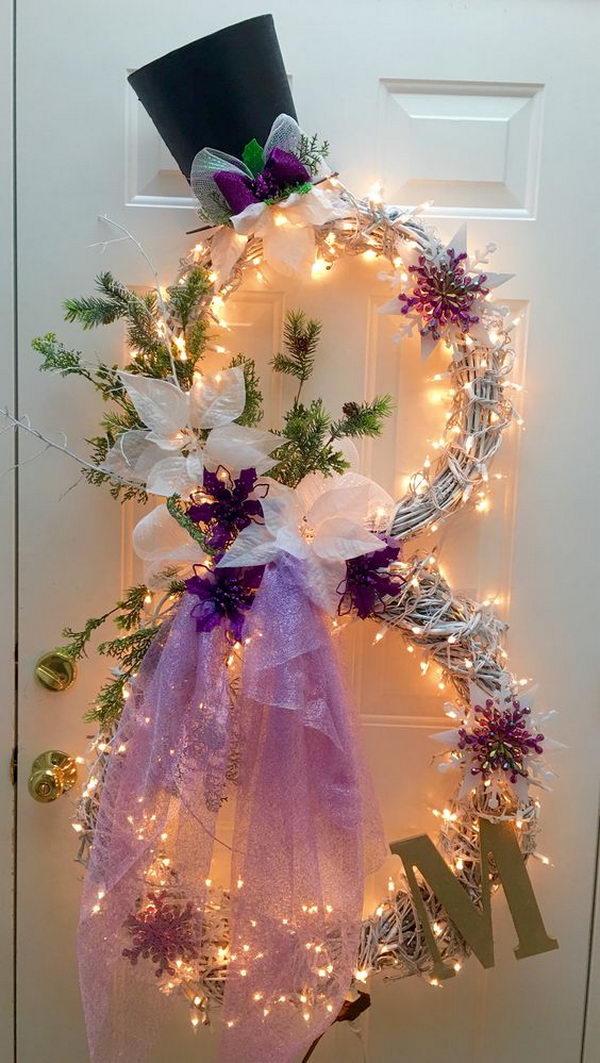 Use Burlap to Create a Lighted Garland for Christmas

via createcraftlove
Decorate Your Candle Holder for Christmas with Colorful Glass Beads

via couponcloset
Glittering Popsicle Stick Christmas Trees

via onelittleproject
Pine Cone Christmas Trees

Cool DIY Snowman Christmas Ornament

via kidsomania
Use a Pringles Can to Make a Christmas Cookie Can

via fun-squared
Make A Recycled Wine Cork Christmas Tree

via simplyrurban
Pallet Christmas Tree for the Front Porch Decoration

DIY Wood Pallet Snowman Scene Like a Real Window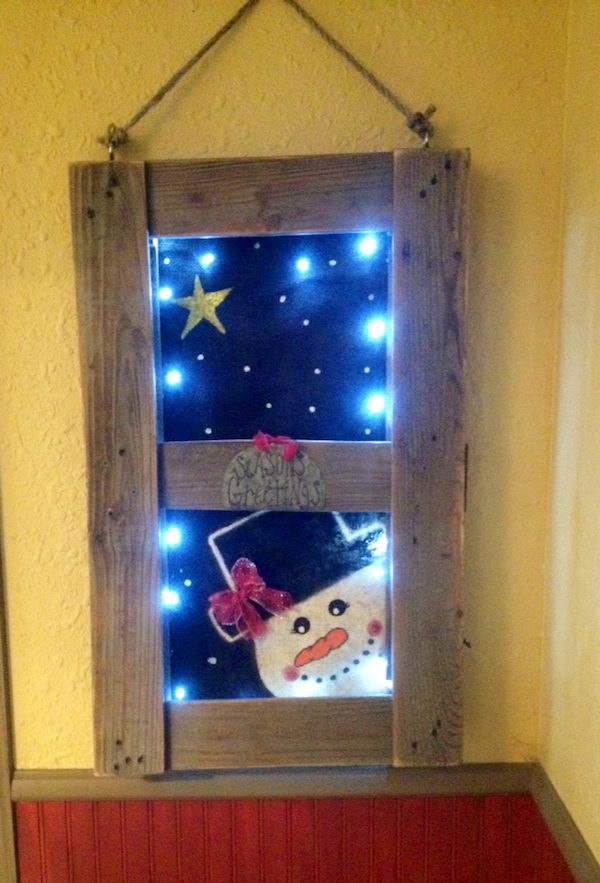 DIY Snowman Made Out of Old Tires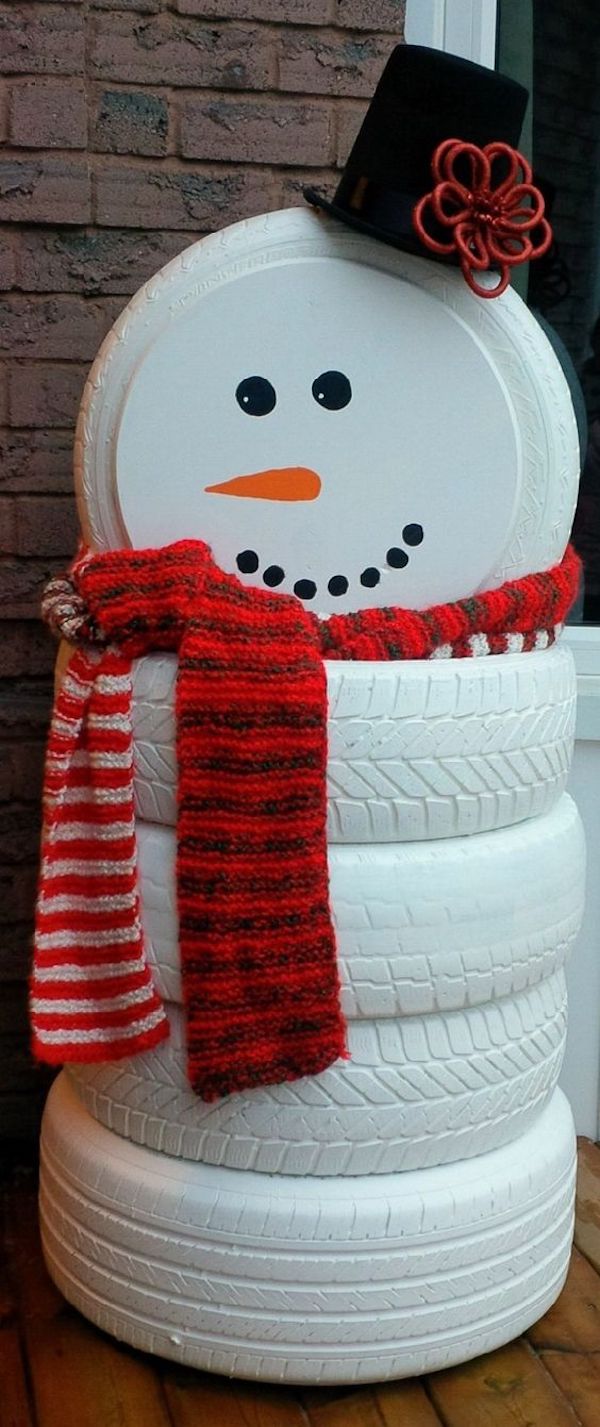 Snowman Muffin Tin Plaque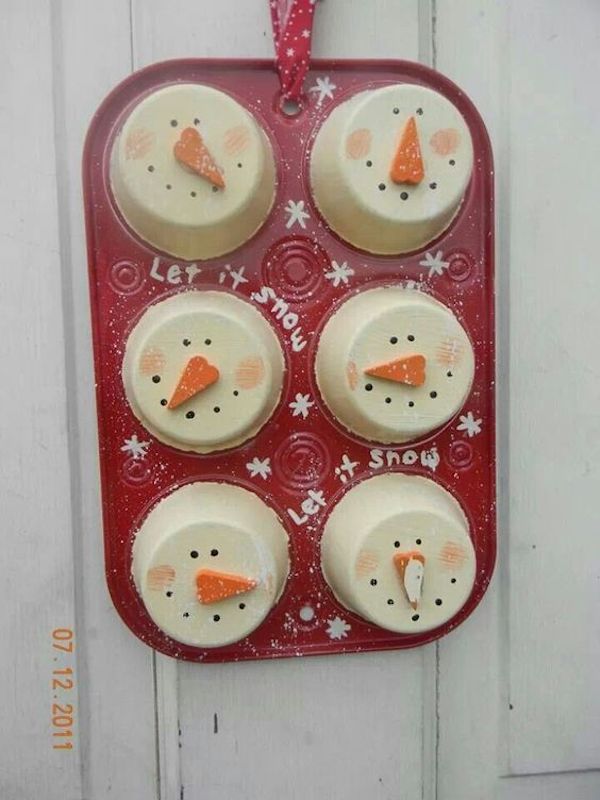 Cardboard Christmas Fireplace

via ehow
Buffalo Snow Frosted Candle Holders

via thekimsixfix
Cover Wine Bottles With Glue And Roll In Epsom Salts For The Snow Effect