As we said in our previous DIY articles that you should never throw away things old because they could be used for many fun and useful things. In this post, we are talking and we are giving you some of the best ideas of repurposing old wine barrels to fantastic furniture pieces and decorative items for your home. Old wine barrels are readily available, for free or a nominal cost from flea markets and yard sales. And when we are thinking creatively, old wine barrels are ideal for recycling into different projects with a bit of handiwork and a little of creativity.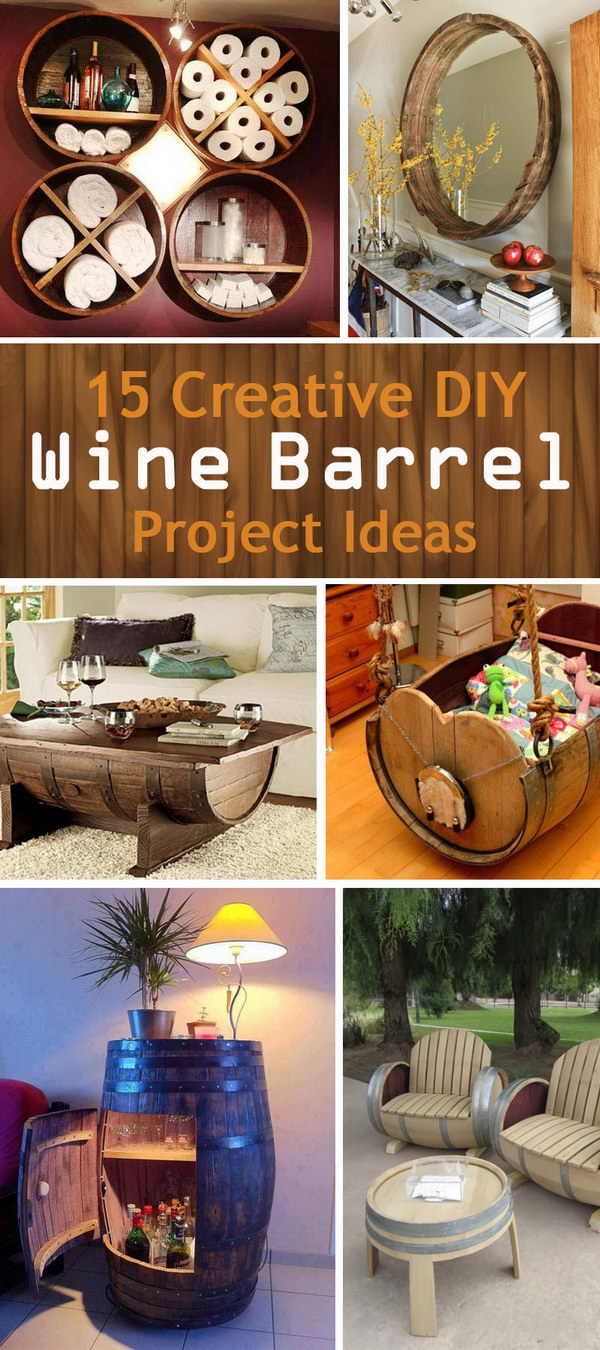 There are more and more genius crafters showing us how to make useful things with old barrels, and you can find a ton on the web without a blow. For example, old barrels can be converted into baby cradles, dog houses, chairs, coffee tables, sinks and so on. Below you can see an awesome collection of some DIY wine barrel project ideas. These projects are very fun and they involve a lot of creativity. Hopefully you will get inspired and see what you can make from wine barrels. Enjoy!
DIY Wine Barrel Table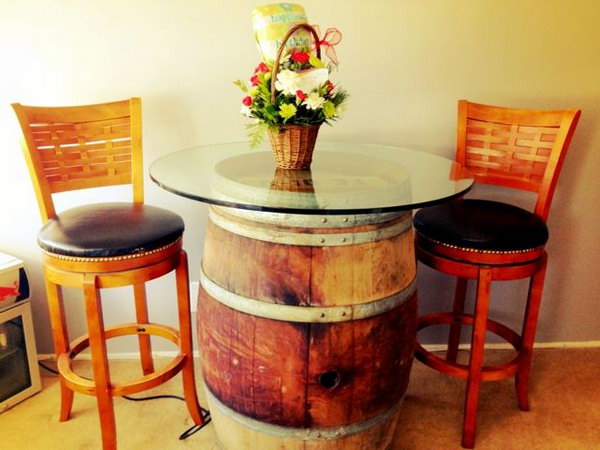 DIY Wine Barrel Cooler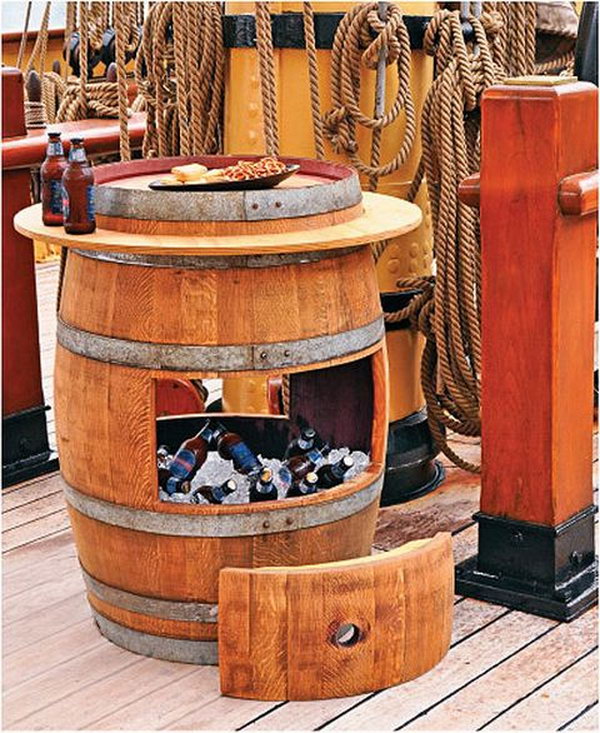 Wine Barrel Fire Pit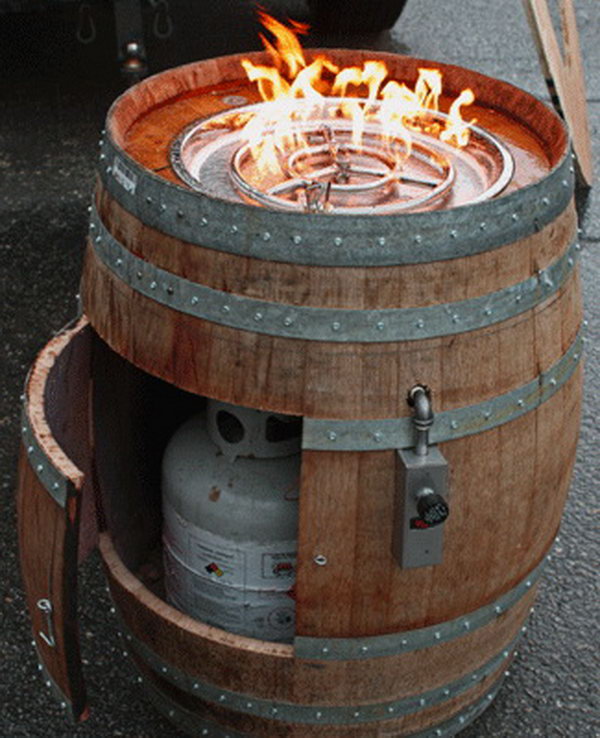 Get the tutorial here.
Wine Barrel Bathroom Storage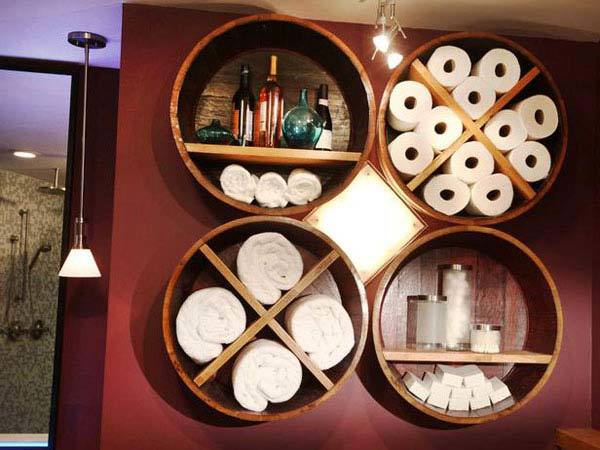 DIY Wine Barrel Cabinet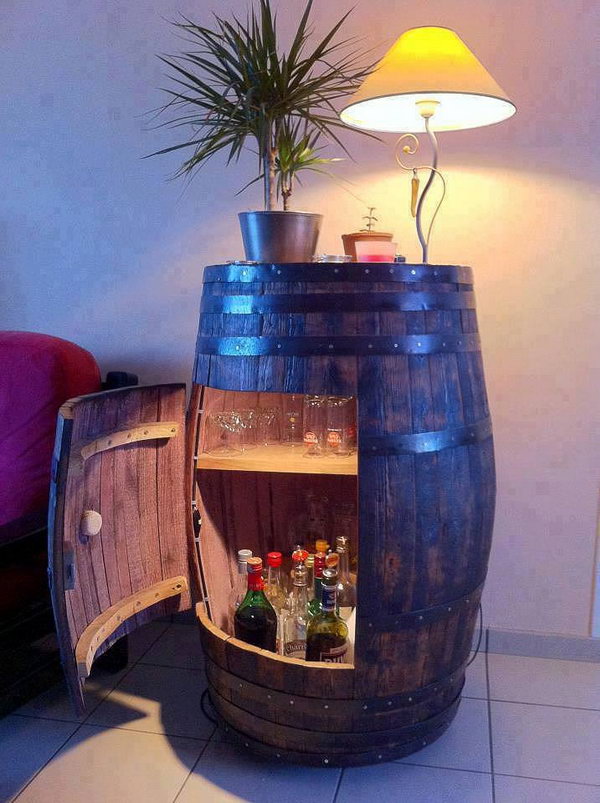 Wine Barrel Pet Bed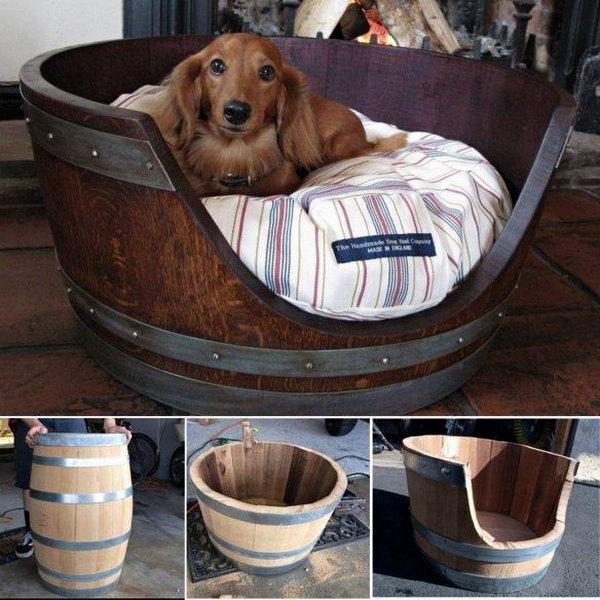 DIY Wine Barrel Nightstand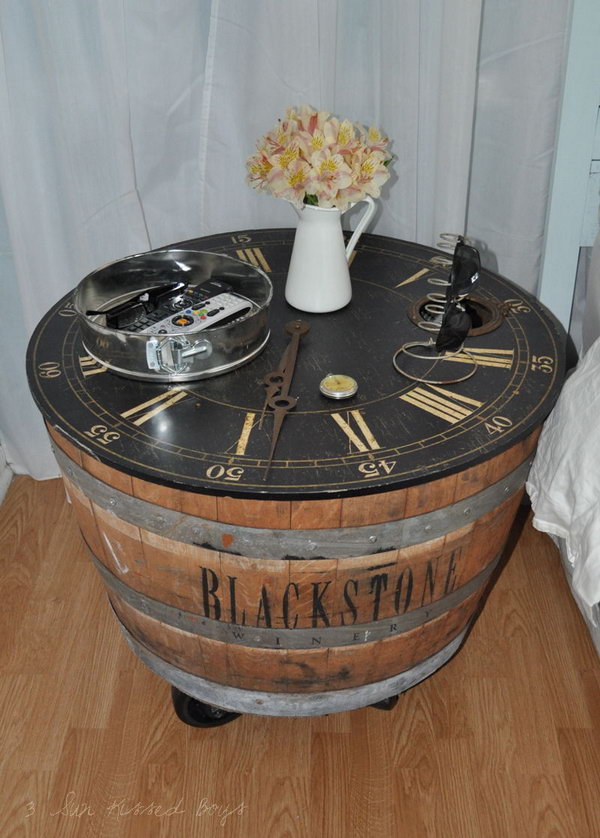 DIY Swing Made From Barrel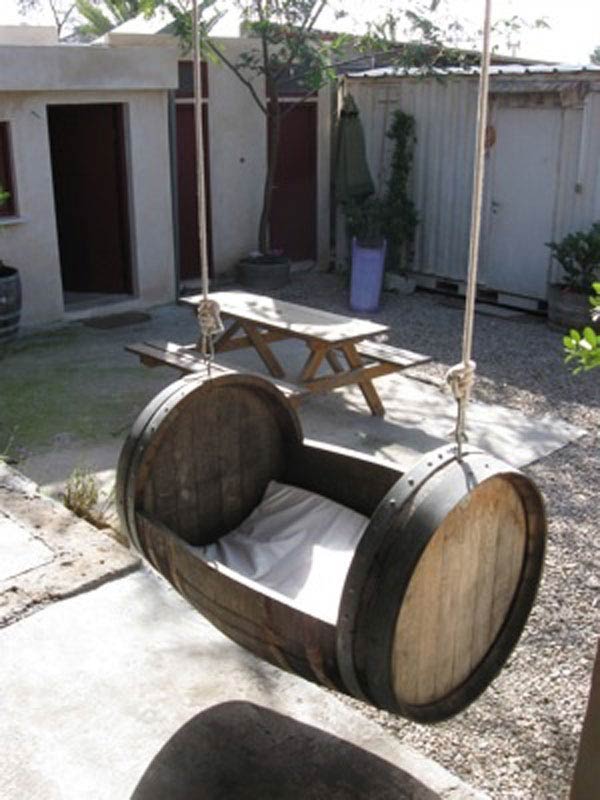 Wine Barrel Coffee Table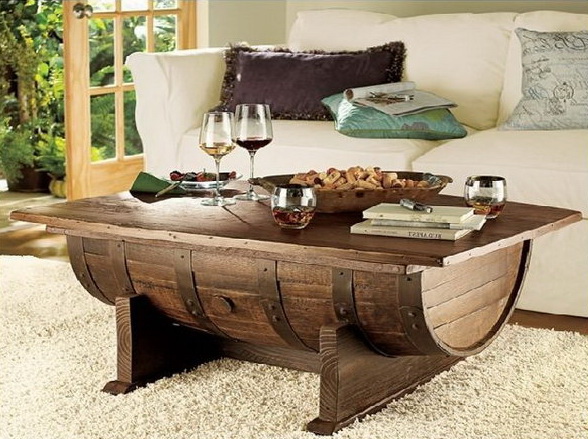 Baby Cradle Made from Old Wine Barrel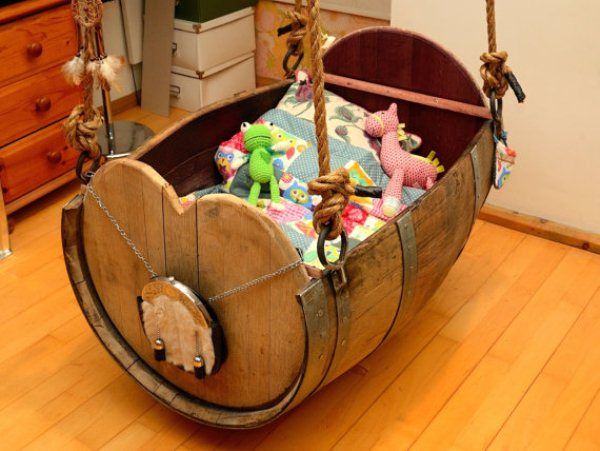 DIY Wine Barrel Wine Rack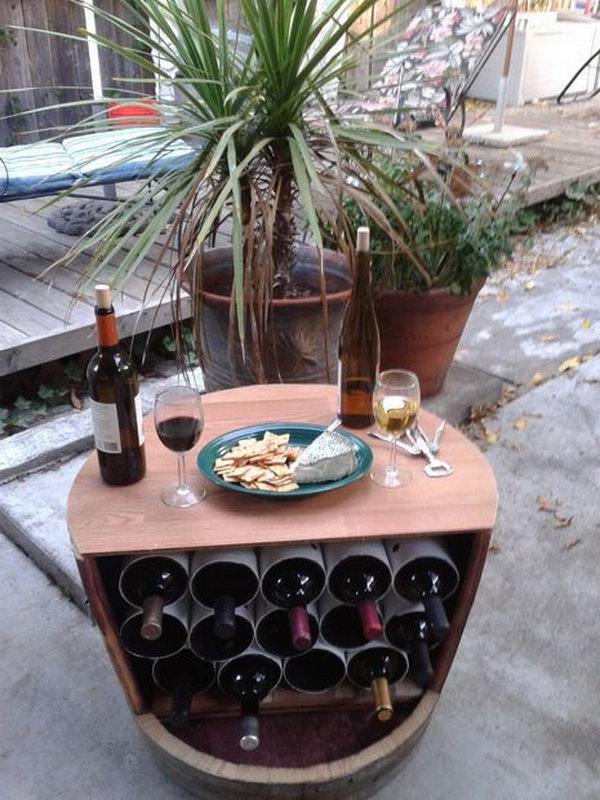 Wine Barrel Mirror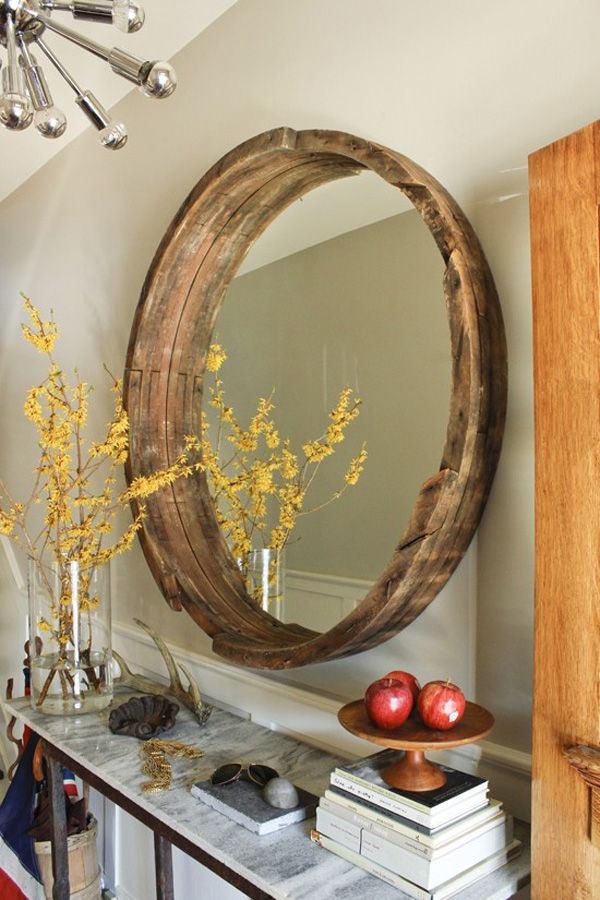 Wine Barrel Bathroom Sink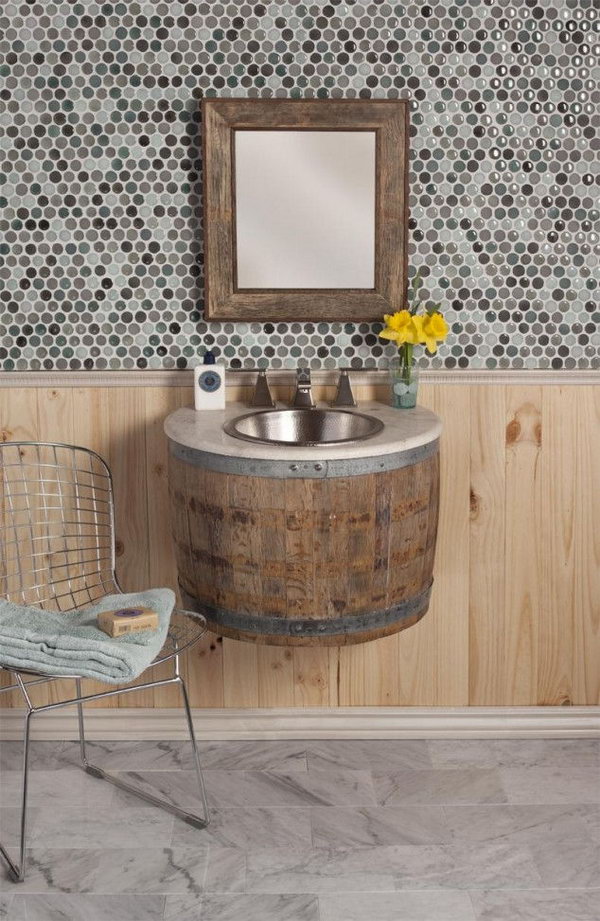 Armchairs and coffee table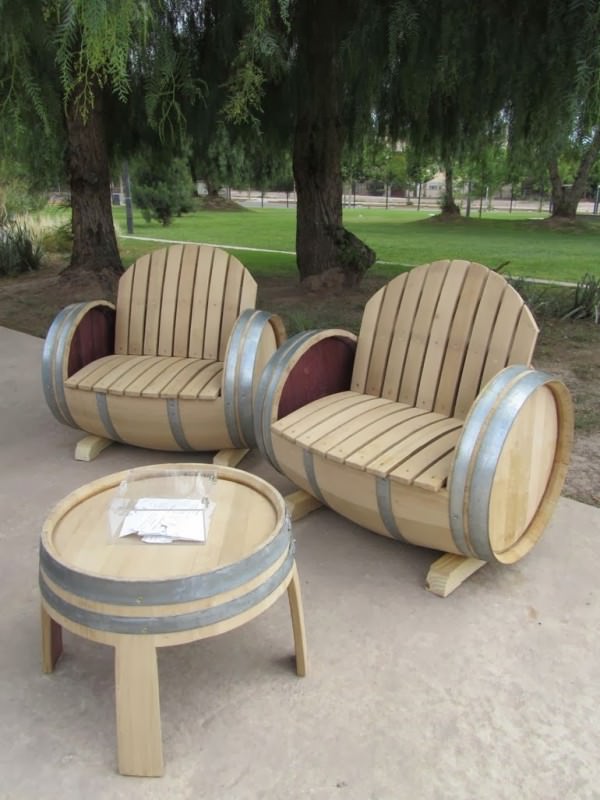 DIY Wine Barrel Planter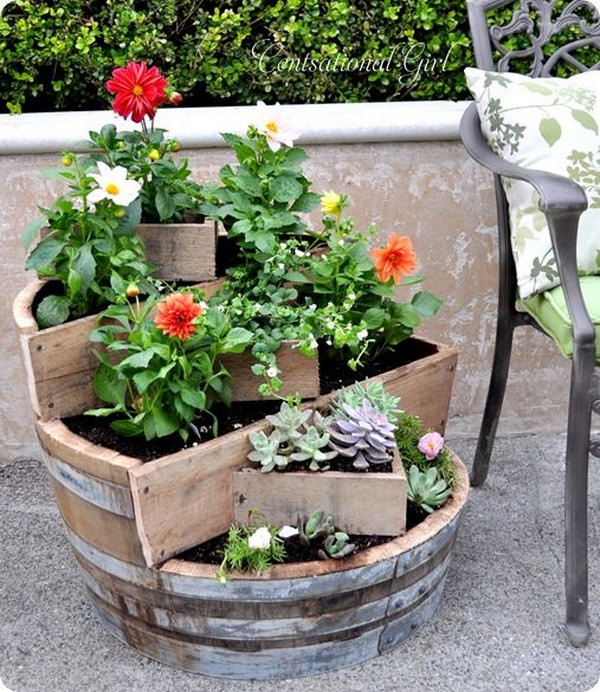 Get the tutorial here.